Daily Harvest food delivery is a special meal supplier that's popular for its affordable prices and variety of food bowls. You rarely buy frozen meals since they typically have sketch ingredients, a weird texture, and a weird freezer burn taste. But you will honestly forget that Daily Harvest came to you frozen when you'll try their food.
Because of the way Daily Harvest handles the fruits and vegetables, using a unique freezing process, it locks in the nutrients and flavor. Plus, there's no added sugar, and all of their recipes come with fruits and veggies.
Daily Harvest Short Overview
Daily Harvest ice cream, bowls, and smoothies are seriously delicious. The company adds more variety to your diet, including more fruits and veggies in your meal. As for Daily Harvest meal reviews, everything comes packed in dry ice, so no worries about anything melting.
What Clients Like
Required minimal cooking time and skill
Diverse ingredients
The menu includes plant-focused and all vegan meals
Compostable packaging
What Clients Don't Like
You have to add your own liquids for smoothies and soups
Some unusual ingredients and weird flavor combinations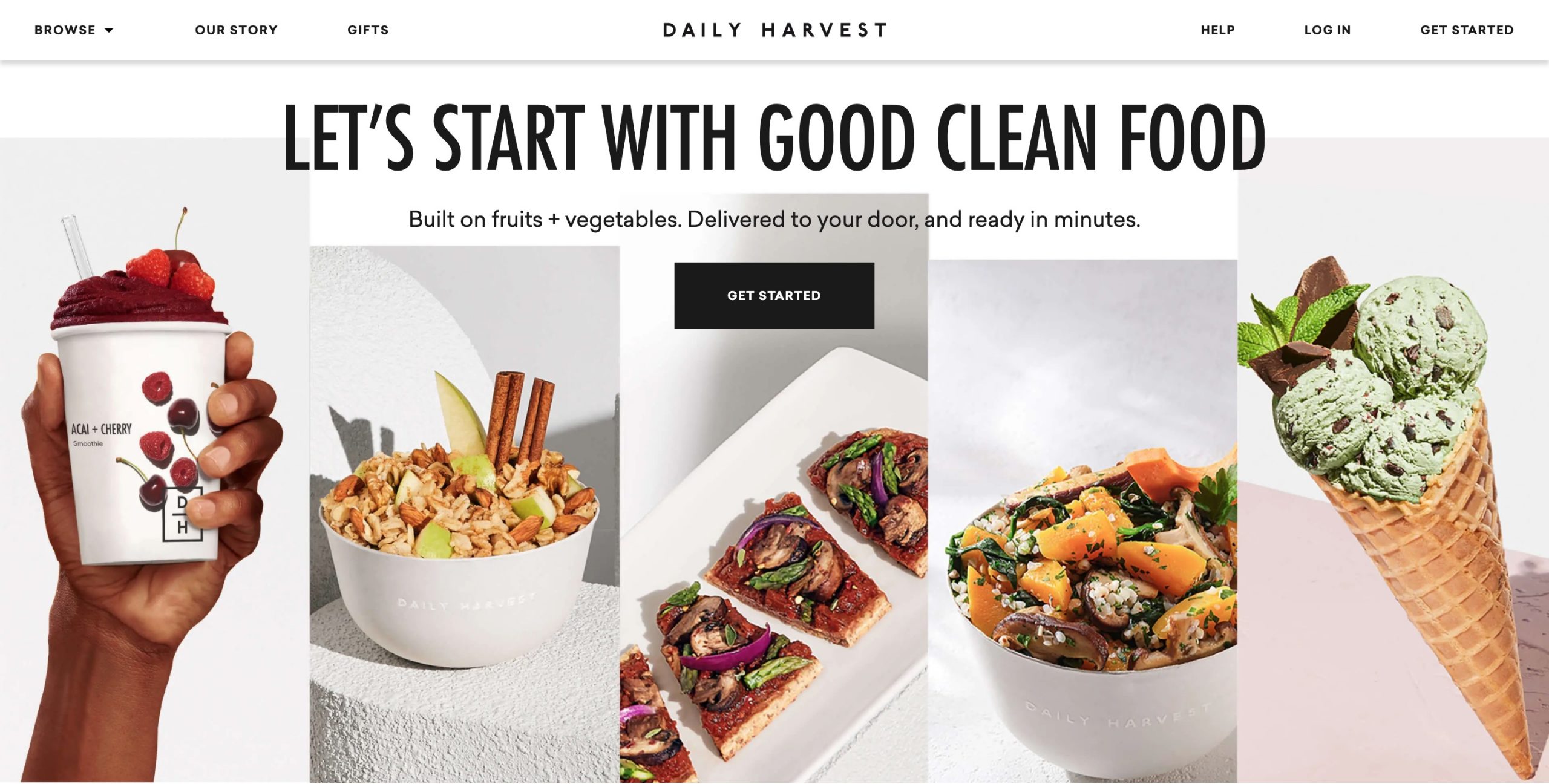 Daily Harvest Menus & Pricing
None of Daily Harvest menus are complicated – just clean, simple food. But they use things you are probably never going to buy, like dragon fruit or lychee. The company diversifies and intensifies your routine menu and saves much time.
What Can You Order From Their Menu?
Try smoothies: There are so many tastes and combinations for smoothies, but Mint Cacao is everyone's favorite so far!
Try harvest bowls: You will love the Brussels Sprouts & Lime Pad Thai the most. The bowls are full of good ingredients, so you'll eat healthily. If you have leftover chicken or beans, you can simply add these ingredients to the bowl to get more proteins.
Cookies: The company claims its cookies are gluten-free.
Try soups: You need to add liquid to your soup.
Order lattes: Try Coffee + Cardamom! Finally, you'll get little frozen pods with all the ingredients for a latte. You add the pod to a mug or saucepan with your liquid of choice and heat it all up until it melts and combines.
How Much Is Daily Harvest Food?
Each cup comes for $7. It's not a high price for your convenience. But really, when you compare it to eating in the restaurant, frozen meals are definitely cheaper. Most smoothies cost $8-$10, and salads are almost always $10-$15. You're also getting your order brought straight to your door, which supports social distancing.
Daily Harvest Prices for Monthly Box
For 24 cups, you'll pay $6.99/cup and $167.76/month. If you apply the Daily Harvest promo code, the company will charge $143.79 per week only.
How Daily Harvest Works
Go to their website and pick something you want to eat. You pick out your smoothies, bowls, soups online, choosing how many cups you want to get in your order (9, 12, or 24 cups) and how often you want them (weekly, monthly).
Finally, you'll receive your food right to your door frozen. Just pop them in the freezer until you're ready to cook. It's very convenient to get frozen food, meaning you can keep them for a WHILE.

How Easy Are Daily Harvest Meal Kits To Prepare?
It's extremely easy. Many of the Daily Harvest bites arrive ready-to-eat, while the smoothies, bowls, and flatbreads require very minimal preparation.
Put your flatbreads in the oven for a minute, and your dinner is ready.
Daily Harvest smoothie requires only a spin in the blender with milk or water.
The harvest and oat bowls should be heated and mixed before eating.
You'll find Daily Harvest recipe cards and detailed instructions on each box or cup. Though the instructions on the cartons suggest using the microwave for heating, many people use a saucepan or a skillet.
Who Is Daily Harvest Good For?
As for Daily Harvest reviews, this is the best vegan meal delivery service you've ever tried. If your goal is to eat a healthier breakfast and lunch on the regular, but you don't have time to balance your menu, Daily Harvest is one of the best ways to save the situation.
The service is also good for people who are lazy cooks and suffer from a lack of inspiration. Having a set of these vegan bowls and smoothies in your freezer, you can always mix different tastes, try new recipes, and combine flavors. Your every new lunch will never be the same.
Who It Isn't Good For?
If you're not a big fan of plant-based meals, trying to eat more high-protein foodies, Daily Harvest meals may not be a good pick for you. While a lot of the smoothies and bowls get a protein punch from things like lentils, beans, and kale, and most are all chock-full of vitamins and antioxidants, you can't find meats, fish in these Daily Harvest containers.
Daily Harvest is not great for kids. Daily Harvest meal kits review claims it is especially good for an older audience. Everyone knows that kids are picky about what they have on the plate and don't like vegetables.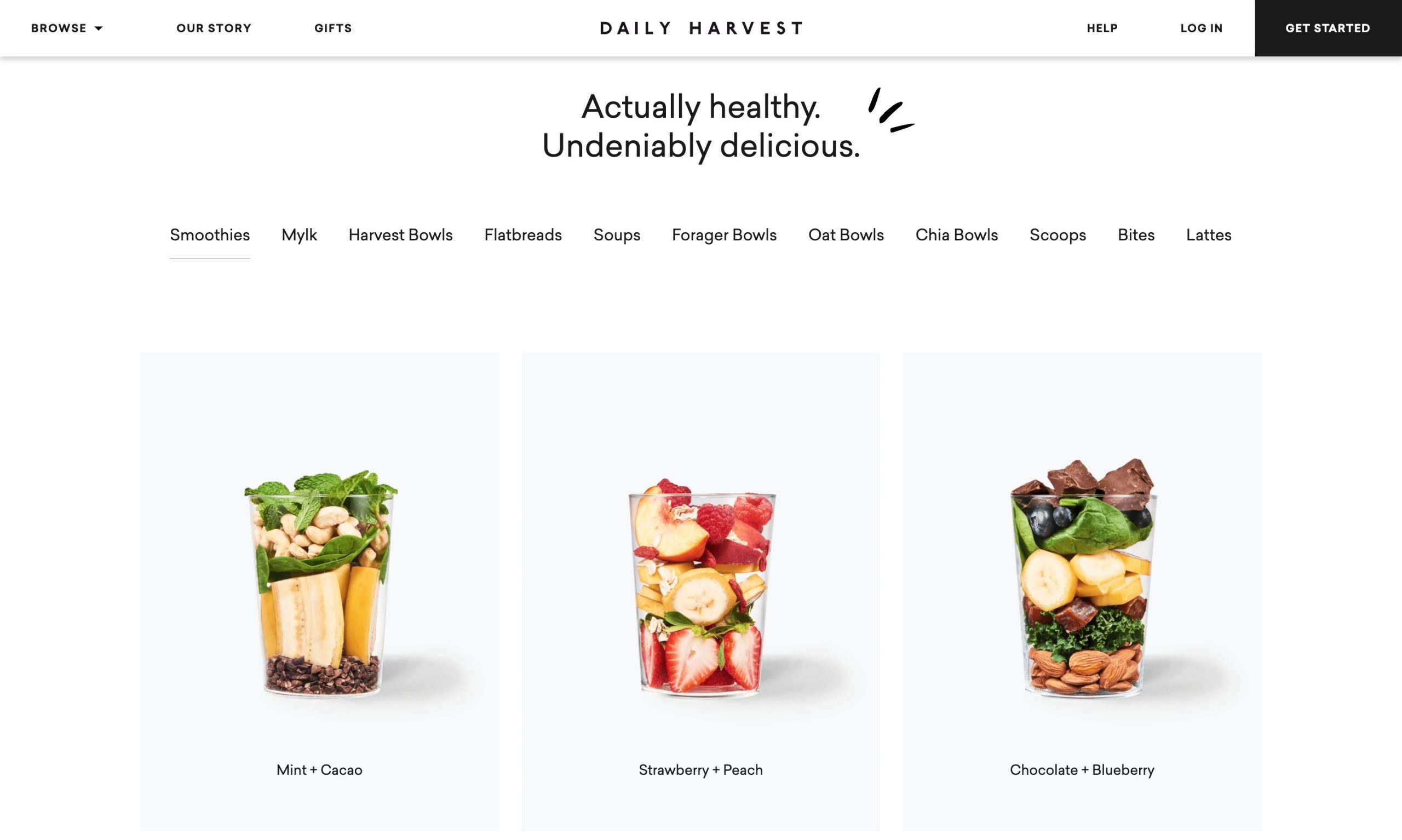 Daily Harvest Packaging & Environmental Friendliness
The reviews for Daily Harvest meal sets show all the items are packed in recyclable paper containers with plastic lids, which are not recyclable but very thin. Except for that, it's a fairly environmentally friendly meal service.
Changing & Canceling Order
Yes, it's super easy to make any changes to your order. You have the option to cancel, skip, or pause your subscription with just one click. You can cancel your order or subscription anytime and at no charge as long as you do it before the cutoff each week of Sunday, 3 p.m. PT (6 p.m. ET).
Customer Service
Visit the Daily Harvest clients support page, and you'll find the email address and a telephone number you can call if you have questions about their work. You may also contact them by filling out a web form on the site.
Daily Harvest Alternatives
Daily Harvest ratings go high compared to other frozen food deliveries. But healthy competition could help to boost the company's effectiveness. Splendid Spoon and Daily Harvest both deliver plant-based meals to customers' homes. However, these two delivery services vary in several ways, including the meal choices and costs.
Splendid Spoon
Compared to Daily Harvest meal kits reviews, Splendid Spoon also serves vegan, gluten-free, and GMO-free meals. And all of the packaging is recyclable.
This company offers to select one of five plan options. After you decide on a plan, choose from more than 50 meal variants that include smoothies, vegetable and noodle bowls, and soups. Daily Harvest plans have a richer menu and more interesting tastes.
Customers can change the number of meals and their preferred delivery day at any time by visiting the company's website. They can also skip or cancel their deliveries.
Splendid Spoon delivers to all lower 48 states in the United States as well, as DH covers 95 percent of the continental United States.
Splendid Spoon prices start at $9 per meal, which is very close to Daily Harvest pricing. People can subscribe to meal plans, which cost $65–185 per week.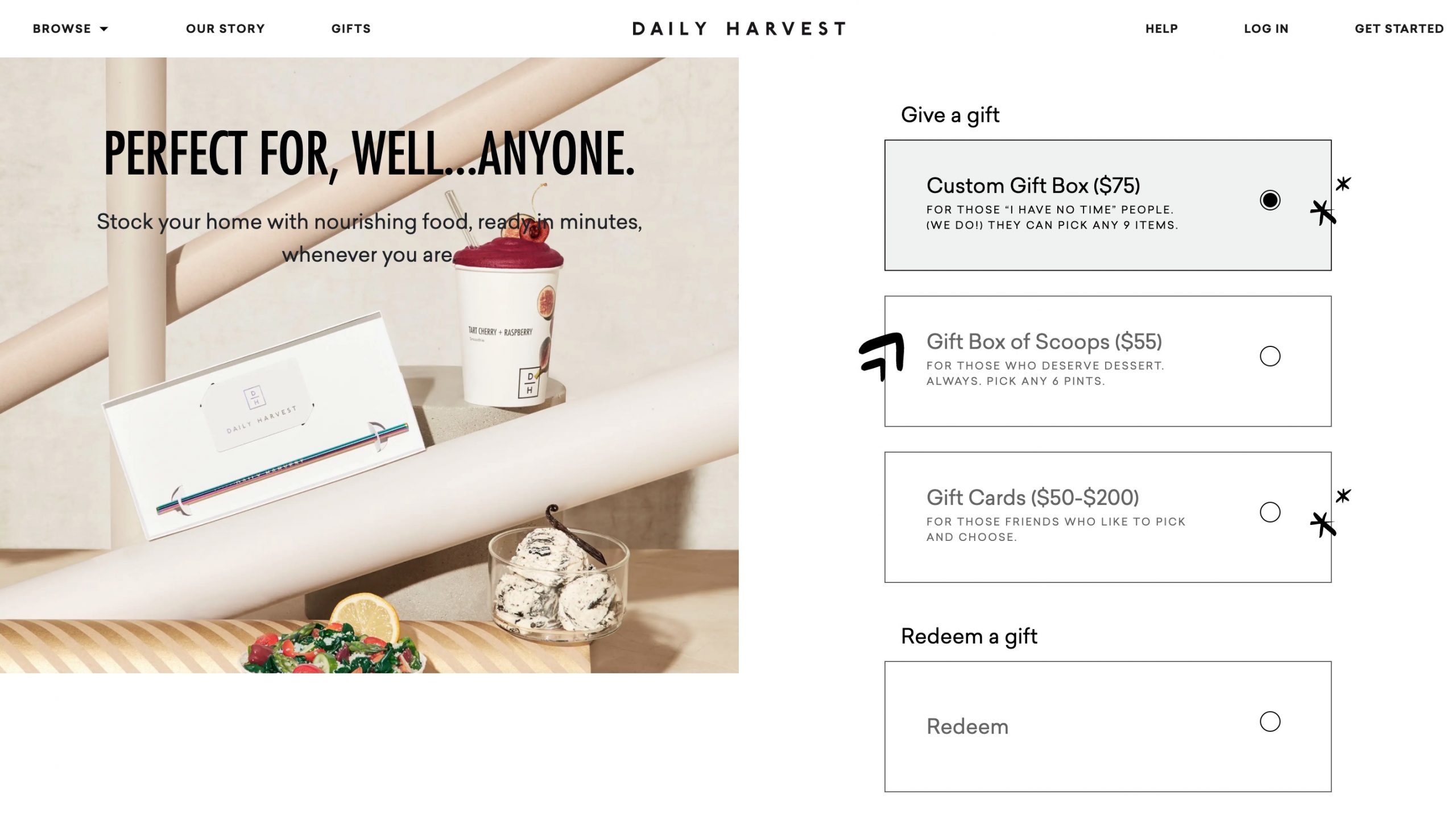 More Alternatives
Several meal and ingredient delivery services offer plant-based food for people to consume at home, including:
Green Chef: This food delivery feeds customers with organic recipes and ingredients to help them make their own vegetarian meals at home.
Hungryroot: This service creates customized grocery plans and recipes to suit a person's dietary requirements.
Purple Carrot: This popular plant-based delivery ships the components that people need to prepare their meals at home with minimum cooking devices.
The Verdict
Reviews of Daily Harvest demonstrate how much this service differs from other prepared meal delivery services.
Daily Harvest cost is very attractive and includes shipping. Their meals are incredibly consistent but still interesting and with meals full of nuanced flavor. It's probably the healthiest meal delivery service of the modern food market, using only vegan ingredients and mostly ones that are high in nutritional value. The preparation takes 5-10 minutes, and you'll have a homemade dinner, and nobody can say that other people precooked it for you.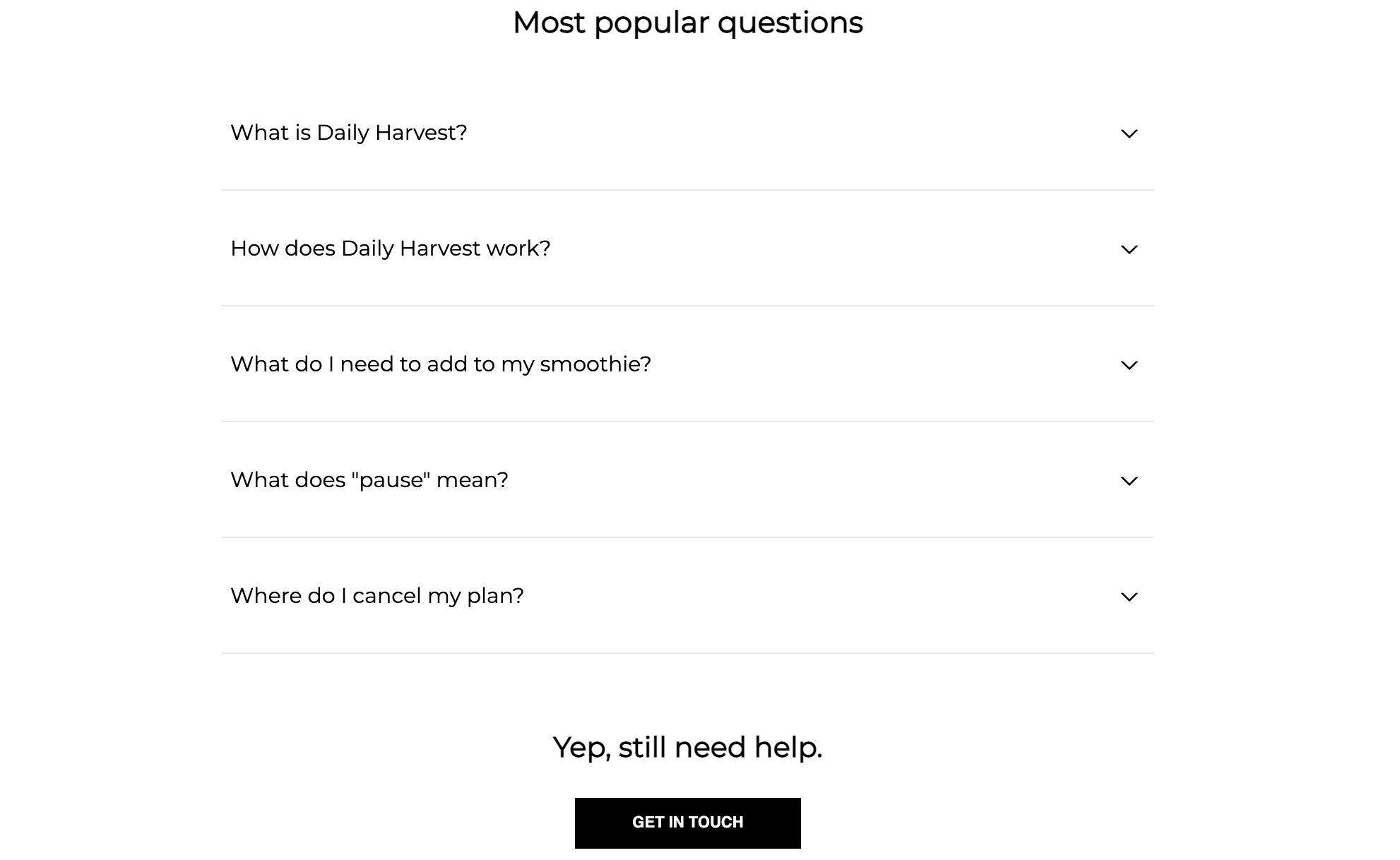 FAQs
Are Daily Harvest Meals Healthy?
Read Daily Harvest meal delivery reviews and see what people think of their healthiness. The vegan meal delivery service sends soups, smoothies, bowls, and other ready-made items that take little more than adding heat or liquids before they're edible. More importantly, Daily Harvest injects a huge dose of vegetables into your diet, particularly for breakfast and lunch. Yes, their food is frozen but rich in vitamins, gluten-free. This is definitely healthy food, no matter how you slice or bland it.
Is Daily Harvest Worth the Money?
The company's menu options are hit and miss, so you must be open to exploring what's on offer. Still, the biggest advantage of Daily Harvest food delivery is natural plant-based ingredients and eco-friendly packaging. It makes this meal delivery service worth your time and money.
Daily Harvest is a real deal if you're looking for convenient, healthy food. Between the convenience, amazing quality, and fair price – they have no competition.
Is Daily Harvest Easy to Cancel?
After receiving your first order, you may cancel your subscription in your account settings or simply by emailing their customer support service. You'll receive the instructions about your issue and follow them to cancel this service at any time.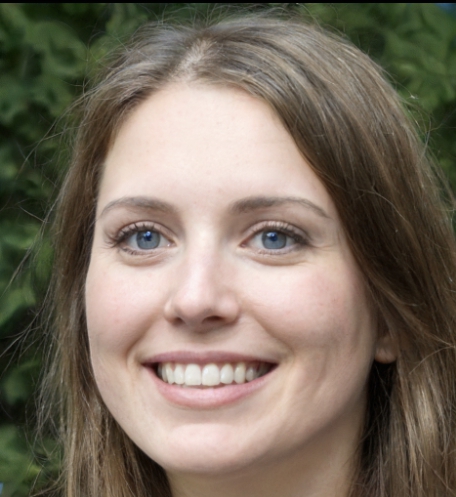 Hi! My name is Stephanie Hinton and I'm a trained expert in food and nutrition.