Lately, many people have been experiencing an acute shortage of time for cooking. Food delivery services help to solve this problem but do not require high financial costs. Freshly reviews assure that this is one of the best delivery services because it always offers only prepared fresh sets at a low price.
Short Overview
Freshly review says the company offers pre-made meal kits. You don't need to waste time preparing food, slicing, or washing dishes. All kits come in special packaging that is suitable for freezing and heating. Eating such food is convenient at home, at work, and even on a walk. There are specially designed packages for travelers.
Main Advantages
Reviews of Freshly highlight the following main advantages of the company:
High-quality products;
Meal kits are always brought fresh;
High-quality service;
Good packing;
Easy to suspend or refuse a parcel;
Low cost.
From the first days of working with Freshly, you feel like you are being cared for. You are offered really tasty and aromatic pre-cooked food at a low price.

Disadvantages of the Company
Reviews for Freshly notes that the service has virtually no downsides. Shipping is possible across most of the US but does not include Hawaii, Alaska, and multiple postcodes. You can view a complete list of settlements directly on the website.
Another point is that you have to pay separately for shipping. Its cost may vary depending on the size of the order and your location. Freshly cost for delivery usually does not exceed 10 USD.
Freshly offers a wide variety of food kits, but they do not cover the needs of people with special nutritional needs or rare allergies.
Pricing
Freshly pricing is built in such a way that the more products you buy, the cheaper the cost per serving. So, if you buy 4 servings per week, then Freshly prices for one will be served at 11.50 USD, and if you order 12 dishes – 8.50 USD. The difference is quite large (compared to other services where you get a few cents discount when buying a large number of food sets), so if you buy food for the whole family, it turns out to be very inexpensive.
Freshly menus are built in such a way that everyone can find a dish that suits their liking. There are food kits for people with gluten allergies, for those who are on a low-calorie diet, and for those who are into active sports. There are several vegetarian and vegan options in the assortment, but they are not enough to form a complete diet.
Among the most delicious dishes on the menu are:
Almond-ginger chicken bowl;
Turkey meatloaf;
Buffalo chicken with loaded cauliflower;
Cauliflower bolognese.
You can try several dishes and choose the ones that you like the most. In addition, in the future, the service will take into account your preferences.
How Freshly Works
According to Freshly meal reviews, the company has been on the market for a long time and during this time was able to develop a good system of working with customers.
To order ready-made food sets, you need to go to the Freshly website. It has a fairly simple, intuitive interface. It immediately gives access to the menu, which helps to assess the range of dishes and products that you love and would like to order.
The client should immediately determine how many meals he wants to receive per week. Freshly offers 4, 6, 8, 10, and 12-course sets. The more of them, the lower the price for serving.
How much is Freshly? The price for serving, including shipping, will be slightly higher than what you pay for the food if you plan to cook it yourself. But it is much cheaper than take-out restaurants. Money is automatically debited from your account, so you shouldn't worry about such things.
Once you have decided on the menu and the number of dishes, you can proceed to checkout. It doesn't take much time because you just need to fill out a simple questionnaire.

Delivery is carried out on a pre-agreed day of the week. You do not need to be at home to receive your package. The courier will leave her somewhere in the shadows to keep the food fresh.
If you wish, you can find the Freshly promo code, it will allow you to save a lot on the order. The company also introduces various promotions such as "Refer a friend" and some others.
Freshly plans are prepared using only organic products that have been grown without the use of antibiotics, GMOs, and other сomponents that accelerate growth. This allows you to be sure that you are getting a healthy meal at a low cost.
How Easy Are Freshly Meal Kits to Prepare?
Freshly meal kits review assures that you get completely cooked meals that you don't need to finish cooking. You get several sets, and you decide which ones you want to eat first. The rest you can freeze and eat when convenient.
If you want to reheat a dish, you can put it in the microwave or oven for a few minutes. There is even no need to switch in advance and put food into other dishes. This is very convenient for those who take their lunches with them to work.
But if you want to keep more taste, then it is better to reheat in a skillet. It takes less than 3 minutes, but you get food that looks like you just cooked it yourself.
The food is well seasoned with spices, but you can add more salt or pepper if desired. You can also add a salad of fresh seasonal vegetables to your dinner. You don't need any other ingredients.
Each box contains Freshly recipe cards that tell you how long it takes to reheat food. They also indicate how many calories are in one serving, how much carbohydrates, proteins, and fats you get. This information can be very useful if you are watching your figure.
As you can see, preparing dinner with Freshly takes only a couple of minutes and does not require any special knowledge and skills.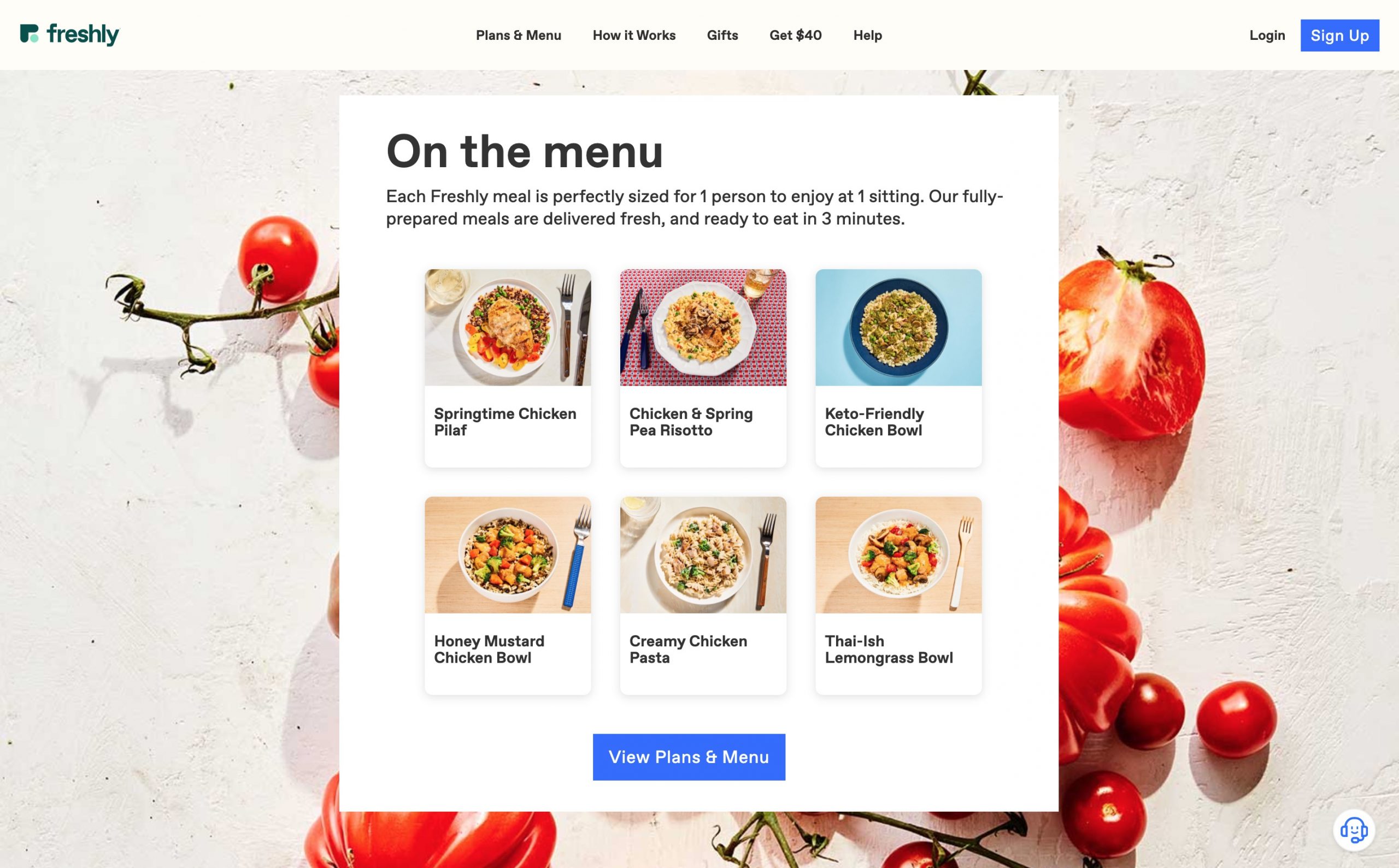 Who Is Freshly Good For?
Freshly food delivery is great for people who:
Do not have enough time to prepare food;
Do not know how or do not want to cook themselves;
Want to eat wholesome food;
Want to lose weight.
Thanks to the fact that Freshly has a fairly large selection of dishes, everyone can choose the most suitable meal plans for themselves. Typically, such food sets are suitable for singles or couples without children.
Who It Isn't Good For?
Freshly meal kits reviews suggest that the food delivery service is not suitable for vegans and vegetarians or people with special food needs (for example, those with chronic digestive diseases or diabetes).
The rest of the service is suitable for everyone.
Example Packaging and Environmental Friendliness
Freshly meal delivery reviews admire how well the company organized the packaging. All dishes are placed in one large box, on the bottom of which a cooling element is placed.
Each dish is packed separately. A special plate is made in such a way that the salad does not mix with the side dish.
All packaging is recyclable, so it is environmentally friendly. In addition, there is very little of it, it does not take up much space.
Changing and Canceling Order
If you want to change the terms of cooperation or stop receiving parcels, you need to notify the support service about this a week in advance. The procedure takes just a couple of minutes. If you do this on time, money will not be debited from your card.
Customer Service
Freshly ratings show that customers are satisfied with the service center. Only polite managers are eager to solve your problem.
The food delivery service Freshly has a telephone service and live chat where you can ask questions. It is often easy to get through.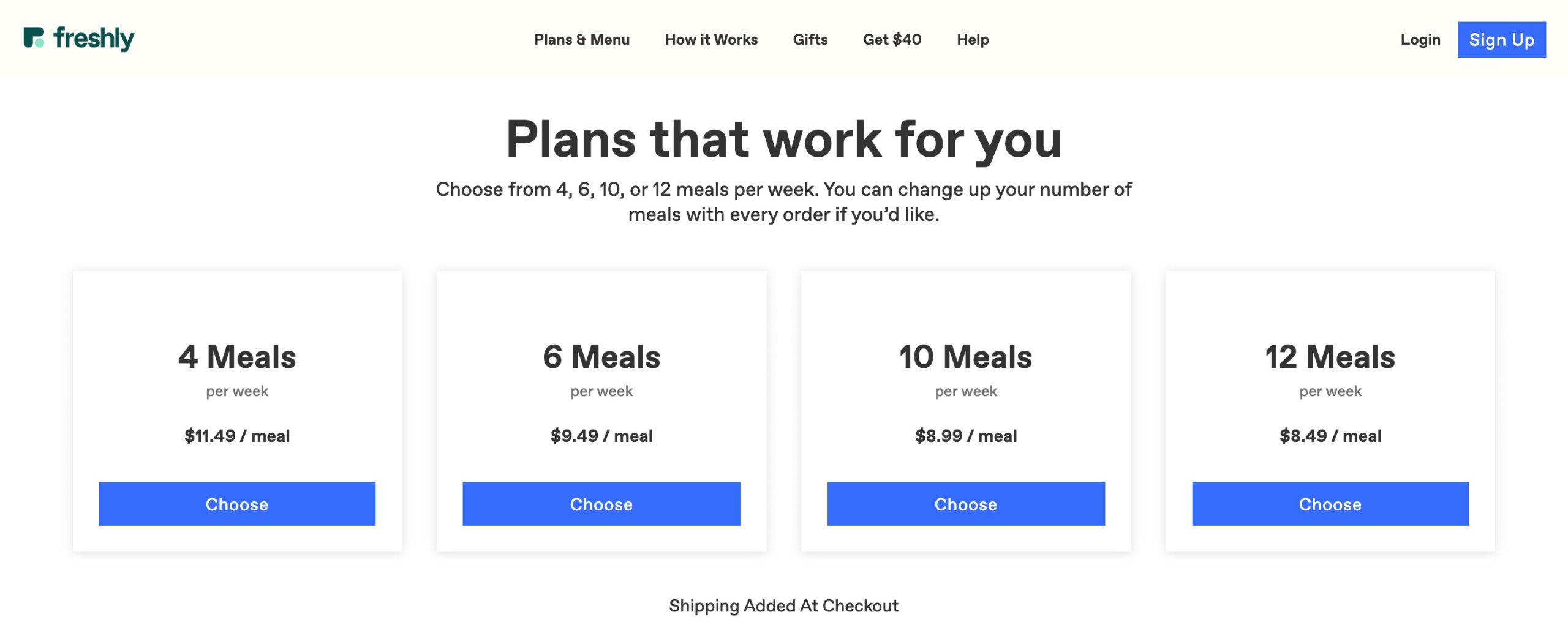 The Competition
Freshly positions itself as a healthy and budget meal service. However, some companies offer prices significantly lower, such as Dinnerly or Nutrisystem. But the quality of the products and service is a little worse here.
Unlike Hello Fresh and Blue Apron, Freshly offers prepared foods that don't need to be cooked. Some other companies only offer products that are necessary for certain dishes.
In addition, Freshly only serves lunch and dinner but does not offer the breakfast, dessert, or snacks offered by other companies.
Conclusion
Freshly food delivery service is one of the leaders in its industry because it offers really tasty and healthy fresh food at a relatively low price.
It is typical for the company to use only high-quality organic products, so you get healthy and tasty food. You can find meals for the whole family.
You no longer need to spend a lot of time preparing food and going to the store, Freshly is the perfect solution for those who love tasty and healthy food but do not have time to prepare food.
FAQs
Is Freshly Worth the Money?
Freshly offers fully cooked organic food sets. At the same time, the price for all dishes remains relatively low. Yes, Freshly is well worth the money.
Is Freshly Easy to Cancel?
Yes, to stop or unsubscribe, you need to contact support a few days before the next package is sent. It takes a couple of minutes.
Is the Tracking Ever Wrong?
No, Freshly always sends all orders on time, so tracking is never wrong.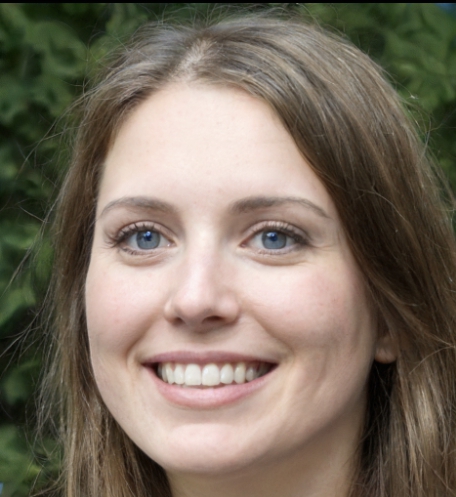 Hi! My name is Stephanie Hinton and I'm a trained expert in food and nutrition.