Home Chef food delivery makes it easy to feed a big crowd. You'll have a unique opportunity to serve dinner for six people per meal at that time as other services serve just for four. The recipes are not from haute cuisine, but they offer easy and delicious bites that are ready in 15 minutes.
Home Chef Short Overview
If you have a dream of cooking and eating good food but haven't tried a meal delivery service yet, you should try it right now. Food delivery companies can feed you for about $10 per serving. You can pick the most suitable recipes for every week or day and select each component of your future dinner. Look through the shipping details to comfortably have your pre-made dinner right to your door at that time when you need it.
Innovations in packaging keep the food fresh for up to 48 hours without a refrigerator. Meal delivery services are all the rage, but Home Chef ratings are on the top. Is it the best?
What clients like:
Very flexible meal plans that can satisfy even large families' needs
You'll get a possibility to skip or double the protein
Delicious and easy recipes
Shipping price is included in a Home Chef cost
Some of the packaging is handy and reusable
What clients don't like:
Only three vegetarian options per week
No options for diabetic clients who need keto- and allergy-free menus
Organic, wild-caught, and antibiotic-free meats cost quite a bit extra
Shipping isn't free for two-person, two-meal plans
Packaging is a bit plastic heavy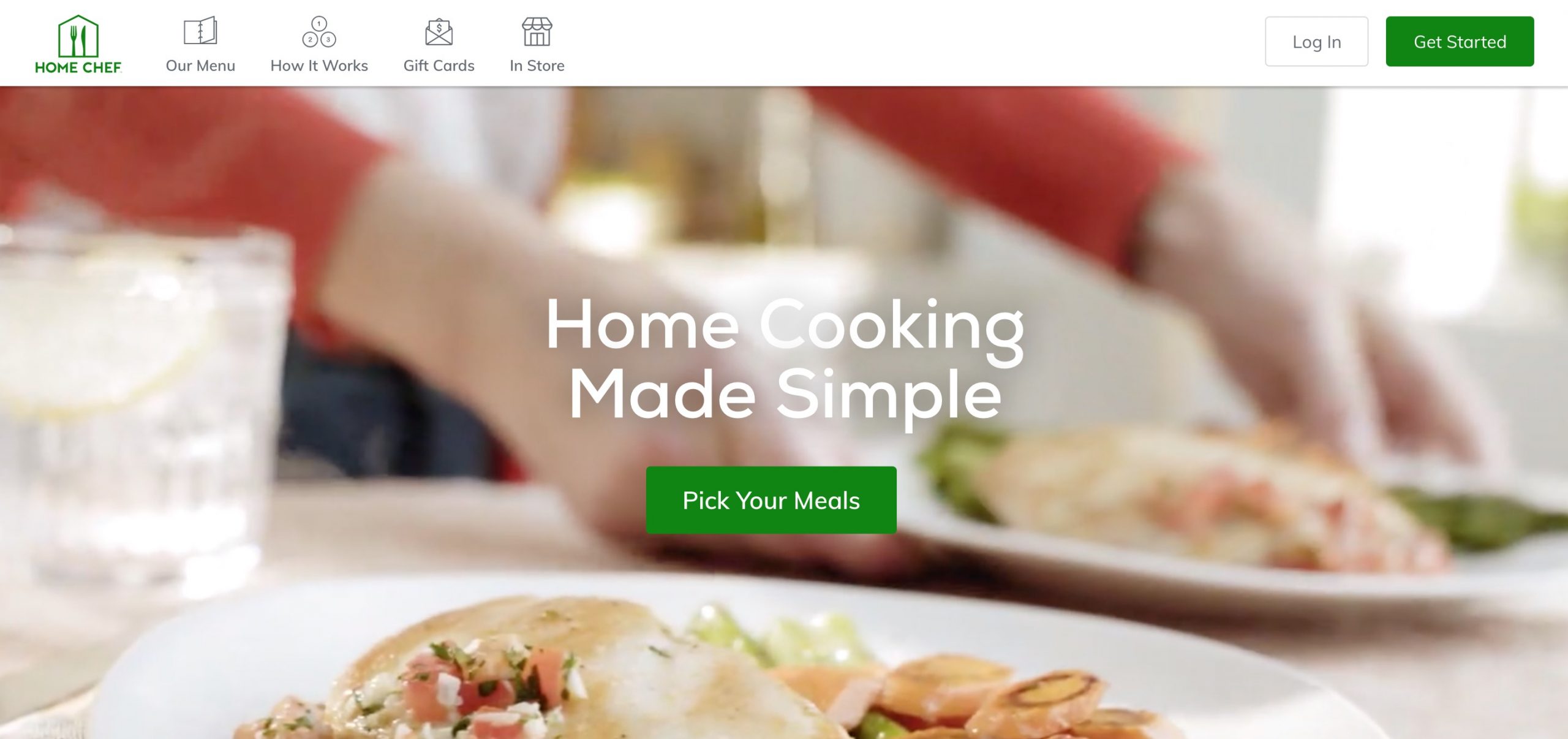 Home Chef Menus & Pricing
Numerous Home Chef reviews characterize this service as one of the most convenient meal kit deliveries for changing and mixing up recipes to your preference, diet, and lifestyle. That means you can easily add more proteins to your dish or swat them according to your age and particular taste. Any changes are available! You are welcome to change the serving size of your meal or change the delivery schedule. What about the menu variants?
Home Chef Menus
Home Chef developed a unique menu that every American family appreciated. They include everything you may like: meatballs, burgers, and grilled chicken. You can feed your family with meatloaf, tacos, and Sunday roast. There are limited vegetarian options, perhaps one or two per week. If you prefer vegetarian food, it is better to try Purple Carrot or Daily Harvest, which is all vegan.
How Much Is Home Chef Food?
Like many other competitive food delivery services, Home Chef bites will cost you about $9 per serving, but you can also find less expensive menu selections such as fast salads and other entrees. On the other side, you can find some more expensive foodies like meat, fish, or seafood recipes. The Home Chef prices rise to $11 and $18 per serving then.
The company promises free shipping if you order for over $45. That is possible and absolutely realistic. Keep in mind that a box of three meals for a family of four will cost about $120. Home Chef plans also include meal-planning protein tools that allow you to exclude or add more proteins in the form of meats, chicken, and salmon into your daily ratio. You'll be charged from $60 up to $75 then.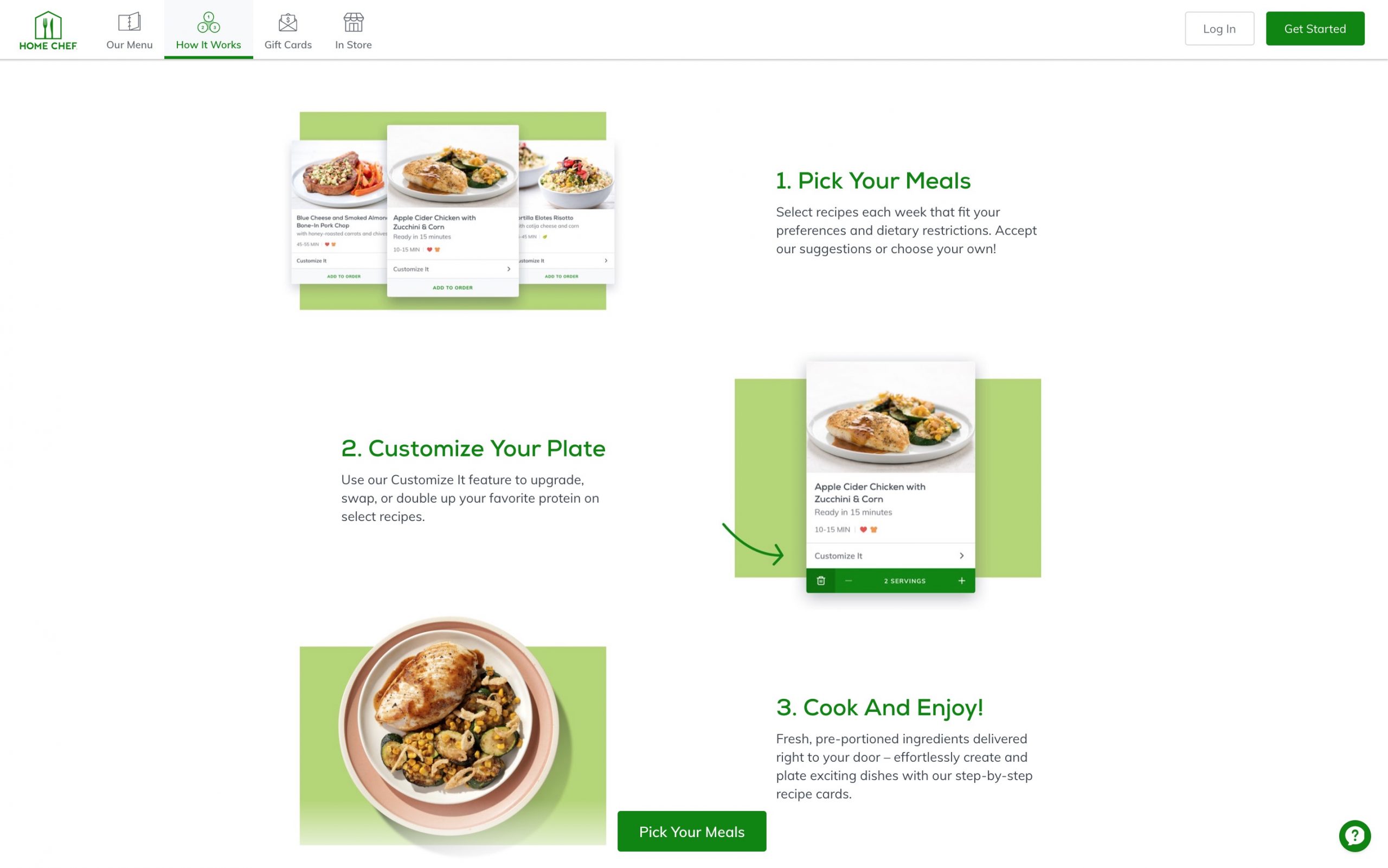 How Home Chef Works
Home Chef is a meal kit subscription service. You simply sign up for one or another meal plan, deciding how many bites you want to receive per week and how many people you are planning to feed at once. You receive a kit that contains almost all the ingredients to prepare a dinner and Home Chef recipe cards.
Home Chef delivers meals once a week in a big cardboard box, like most meal kit subscription services. Now you have a choice to receive your bite on Wednesdays or Fridays. The company ships their boxes via FedEx, and you don't have to sign for it. The company tries hard to transport your order cool and fresh. Even if your order is late, don't worry about their quality.
How Easy Are Home Chef Meal Kits To Prepare?
The Home Chef meal kits reviews claim their food is easy to prepare. Some recipes are characterized as intermediate, but you'll surely find them easy enough, even for beginners. The recipe cards are easy to follow and exclude tricky techniques or vague instructions. To have your dinner ready, you use a minimal amount of dishes, usually one skillet and one pot or baking sheet, however, you may need more bowls to chop and mix ingredients.
Remember: each box has all of the ingredients aside from olive oil, salt, and pepper. The cook time is accurate as it is assigned in the recipe card, and the offered food is enough for four people (if you order so), though you'll have no leftovers.
Who Is A Home Chef Good For?
The reviews of Home Chef suggest the service is a perfect solution for everyone who's trying to succeed in cooking.
Many Home Chef bites are fast and easy to prepare and can feed up to six people, this is one of the best meal kit services for families.
It's also good for people who like cooking with frozen food delivery services but prefer to find the most flexible. It's really easy to make changes in your order, swap deliveries, and you won't be charged for skipping.
Who It Isn't Good For?
According to the Home Chef meal kits review, their food is not an option for vegans. In fact, the company only may offer three plant-based dinner sets a week, so the service is not recommended for vegetarian diets or anyone who is willing to add more veggies in the everyday ratio.
Home Chef will seem boring for experienced chefs expecting to learn new things and try new cooking techniques.
Home Chef Packaging & Environmental Friendliness
Home Chef packaging is a bit plastic-heavy. The meal sets all come with a couple of gel packs in a big cardboard box lined with recycled fiber insulation encased in a plastic bag. The box, of course, is curbside recyclable, and the insulation can be recycled wherever clothing can be recycled. But you've got trouble if your city doesn't allow curbside recycling of film plastic, so you'll have to throw the plastic bags in the trash.
Changing & Canceling Order
How to drop your Home Chef subscription? The numerous reviews for Home Chef call the company's food plan rather flexible. That means you can easily change your diet, skip orders, or cancel your agreement at any time. It is important to remember that all your changes are valid before Friday 12 pm if you want to skip a delivery for the upcoming week.
To cancel your order, go to your account and find Account Settings. The option to pause or drop your sign up is on the bottom of the navigation tabs.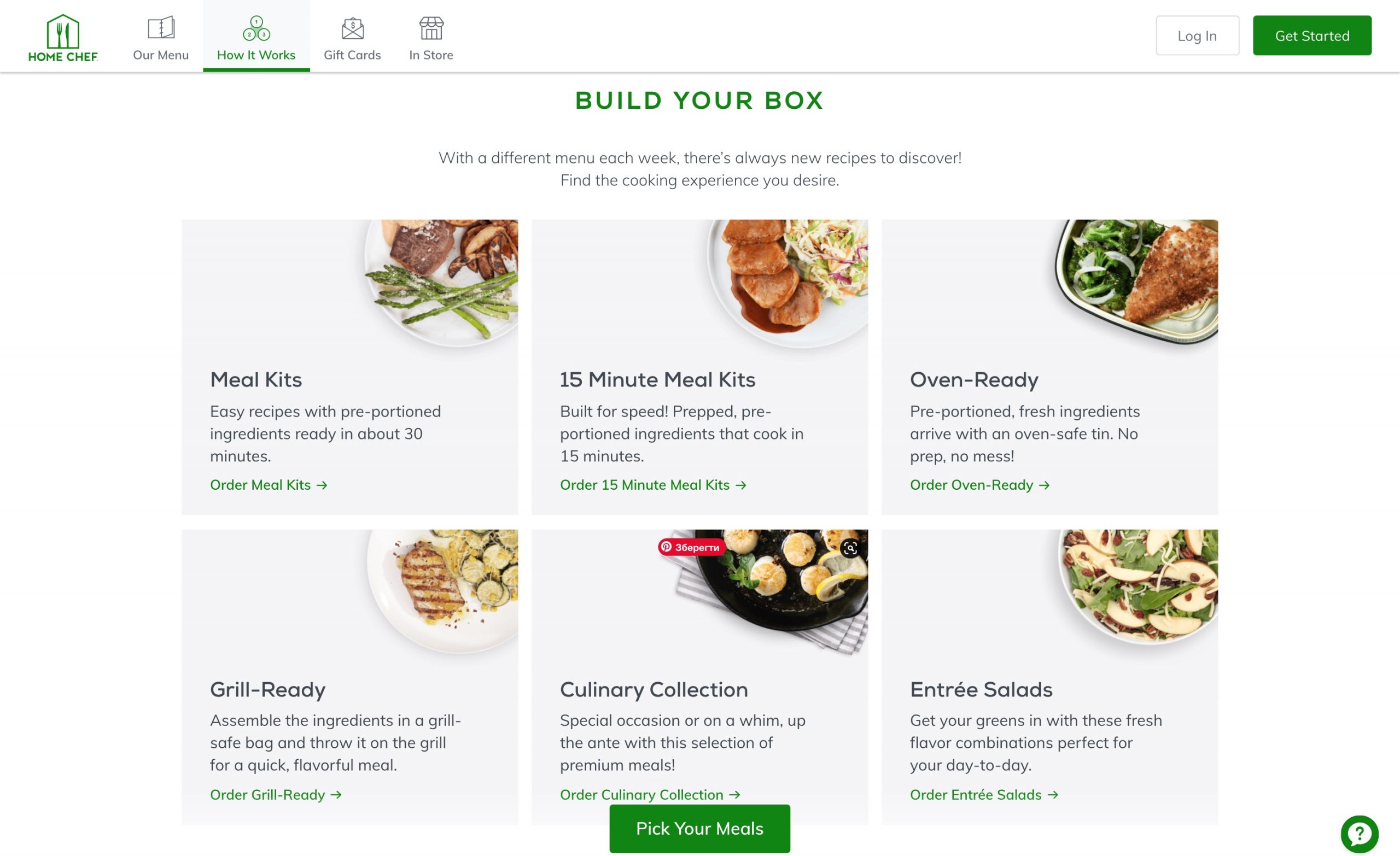 Customer Service
Home Chef meal reviews show that the company can boast its pretty extensive FAQ library that helps clients to solve their main issues. However, if you can't find your answer there, you can always submit a request or call them up during regular service hours.
A live customer service support line is a rarity among meal delivery services, so Home Chef is the most appreciated about that.
Home Chef Alternatives
When looking at the Home Chef pricing and menu, you'll find this service rather comfortable. Nevertheless, there are four more worthy variants you should also try.
Blue Apron is positioned as the best service for beginners. The company offers free shipping even for their small meal plans with no prices limited.
Green Chef helps if you like fresh, vegetable-forward meals, whether you're vegetarian or not.
Hello Fresh is another variant that has a wider range of flavors and styles of food.
Finally, you should try Hungryroot, a company that offers a box of groceries that includes a picked meal kit and additional grocery items.
The Verdict
Even if you've tested a good many meal kits, you will surely enjoy Home Chef. This foodservice helps to find a nice balance with consistent dinner kits and easy to prepare dishes. Their recipes are interesting, and Home Chef meal delivery reviews are full of positive feedback. For the beginning, take the delicious pork tacos and bruschetta shrimp risotto.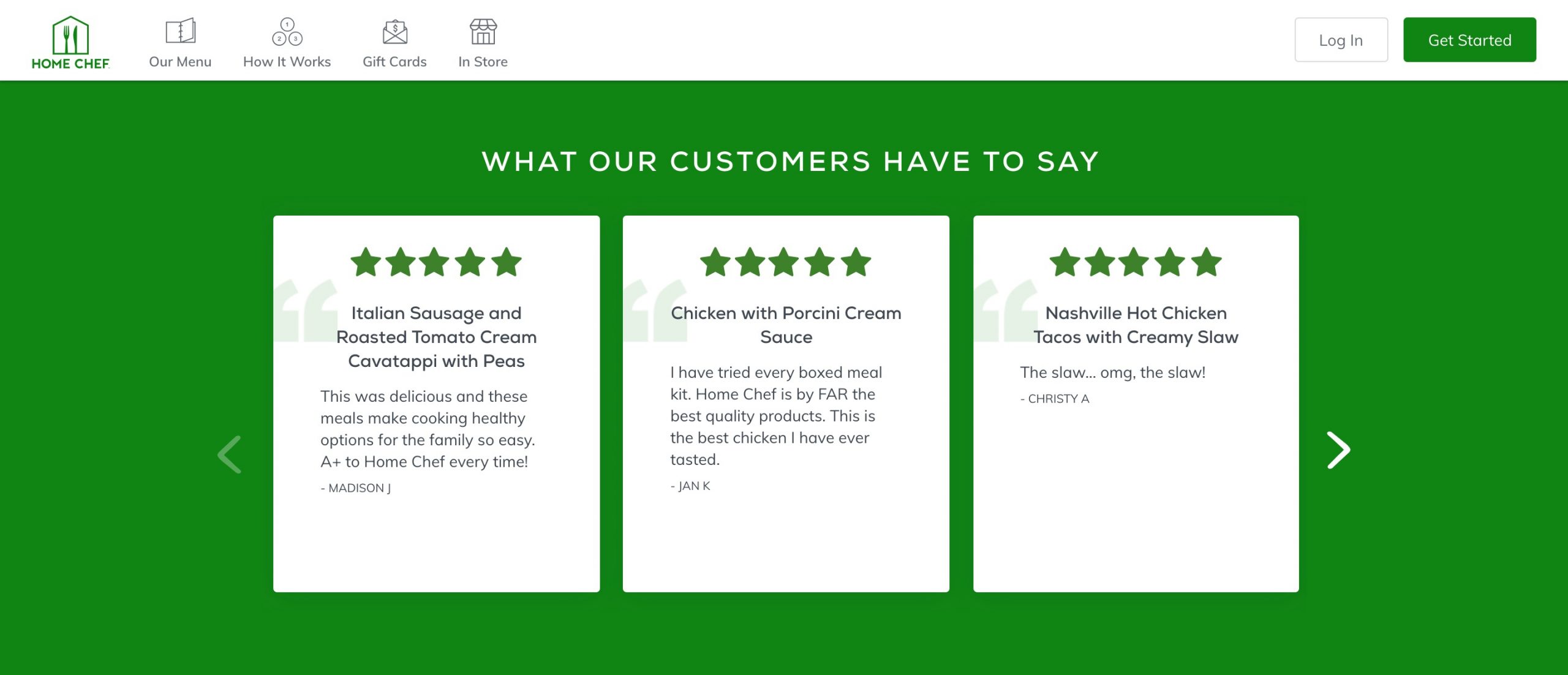 FAQs
Are Home Chef Meals Healthy?
You'll find most frozen food delivery companies skimp on the portion sizes, but Home Chef did pretty well. They had a solid mix of healthy meals and higher-carb comfort meals to select. What you'll appreciate will be the portion sizes and the low-carb meals. Their food is fresh, healthy, and well-planned.
Is Home Chef Worth the Money?
No doubt, Home Chef prices are equal to $9 per meal, which is definitely cheaper than if you take out dinner from the restaurant. You don't have to waste time in the grocery store. Everything you need for dinner is in your box. You may need 30 minutes maximum to transform your ingredients into dinner.
Using the Home Chef promo code, you can cut the price even more.
Is Home Chef Easy to Cancel?
Canceling your subscription with Home Chef is easy with no calls and emails. You don't have to send emails and wait for any specific instructions. The company's flexible policy allows you to skip or cancel your orders at any convenient time for as long as you need it online. Please note that if you'd like to start receiving meals again, you may log back in and reactivate your delivery at any time. Managing your order has never been easier.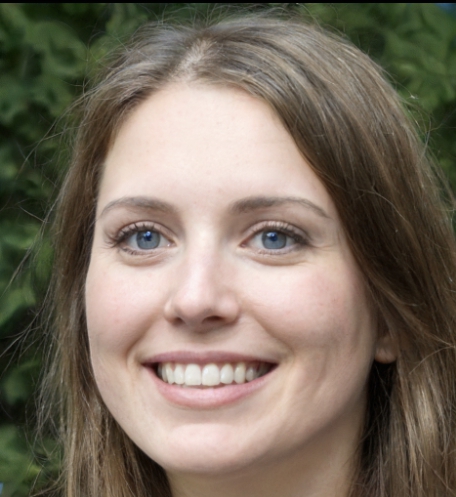 Hi! My name is Stephanie Hinton and I'm a trained expert in food and nutrition.