New moms usually don't have time to prepare tasty, healthy food because all the energy is spent on the baby. But they can subscribe to some food delivery for new parents service.
Still, not all such delivery food services can be called high-quality. Therefore, a rating was compiled to determine the best service.
Top 10 New Mom Food Delivery Service
Healthy food is becoming something unattainable for new moms. They don't have the time and energy. And planning a menu for a week or even a day is not on the list of priorities. Therefore, the food rating will help in this challenging task. Let's look at the mom's meals reviews.
Freshly

This is one of the best meals for new moms. They will enjoy the incredible taste of Freshly food as if it is prepared in their kitchen.
The delivery offers 5 food week plans:
4 dishes a week is $47.16 + $6.99 shipping = $54.15
6 – $59.94 + $6.99 shipping = $66.93
8 – $75.92 + $8.99 shipping = $84.91
10 – $92.90 + $10.99 shipping = $103.89
12 – $107.88 + $11.99 shipping = $119.87
Freshly delivery service has approximately 40 food options. Also, all dishes can be divided into 4 categories. FreshlyFit service is one of the best for new moms who need healthy ingredients and macronutrient balance and want to get in good shape after having a baby. Dishes contain about 500 calories. The Freshly menu also has special dietary dishes. If new moms are intolerant to dairy products, gluten, or other food allergens, then Freshly delivery service is for them. It is one of the best deliveries for new moms who need healthy ingredients and macronutrient balance and want to be in good shape after having a baby.
Shipping is carried in 48 states. The maximum waiting time is 3 days. Any shipping charges depend on mom's location and the meal plan they choose.
All Freshly food service prices depend on how many prepared meals you buy weekly for new parents. The best option is to order a 12-meal plan. It will cost approximately $8.49 for a dish.
Freshly delivery moms support is available 24/7 to help with any of new moms' needs. They can contact it via live chat, Facebook Messenger, email, or by phone.
Daily Harvest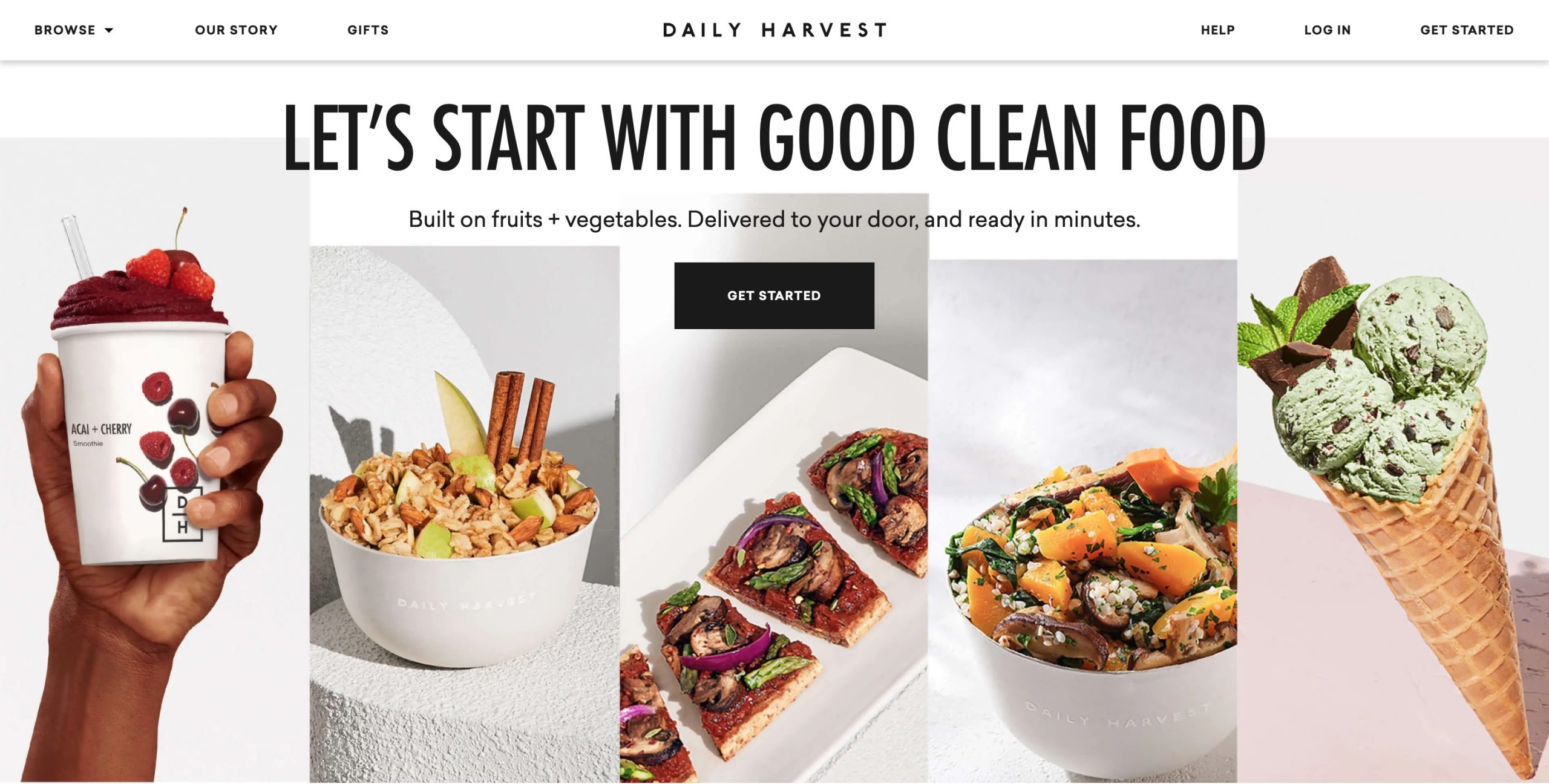 The most important thing about food is that it should be nutritious and quick to prepare. And these are exactly the words that characterize the Daily Harvest delivery service. This meal for new parents delivery offers several small dishes that only consist of fruits and vegetables and are cooked in a few minutes.
The cost of a weekly plan depends on how many cups new moms order a week:
6 cups – $47.94 a week
9 cups – $69.75
12 cups – $89.88
24 cups – $167.76
Daily Harvest service prepares only a vegan meal for families with new babies. These are cocktails, tortillas, soups, and snacks.
Daily Harvest delivery service workers send meals to new parents almost everywhere in the continental US. To find out if they can deliver to you, enter your zip code into the form on the website. Shipping is free.
If new moms choose 6-cup weekly supplies, they will pay $7.99 for a cup. 9 cups a week costs approximately $7.75 for a cup. 12 cups are priced at $7.49 per cup. If new moms subscribe, they can choose such foods as breakfasts, lunches, soups, dinners, snacks, and desserts for $5.99-$8.99 per serving.
New moms should send an email, call it, or submit a request on the website to contact this food support service.
Gobble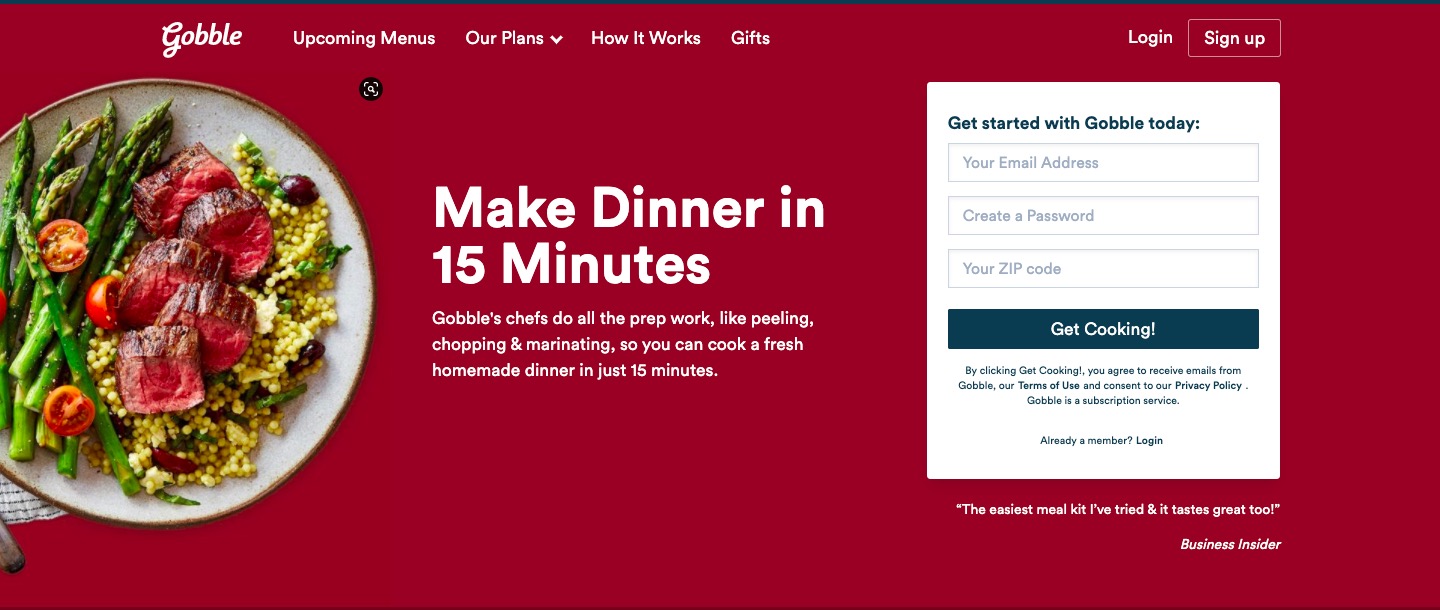 To prepare Gobble foods, only fresh, non-frozen ingredients are used.
What about this delivery service price?
Two People Plan (2 servings)
$55.96 – 2 meals a week
$71.94 – 3 meals a week
Four People Plan (4 servings)
Meals per week – Meal kit price $143.88
Gobble food delivery service has two menu plans — the Classic Dinner Plan or the Lean & Clean Dinner Plan. In addition, new moms can choose Gobble nut-free, gluten-free, or dairy-free foods.
Gobble delivers to the continental US, except for Montana and some parts of Nebraska and New Mexico. Shipping always costs $6.99 per meal delivery for new moms.
In Gobble, the cost is approximately $11.99 per serving. But there are also special premium dishes at a higher price. So they can choose the best option.
New moms can call the support on Monday – Friday (5 am – 8 pm PT), Saturday – Sunday (5 am – 1 pm PT). Or leave your request on the website.
Splendid Spoon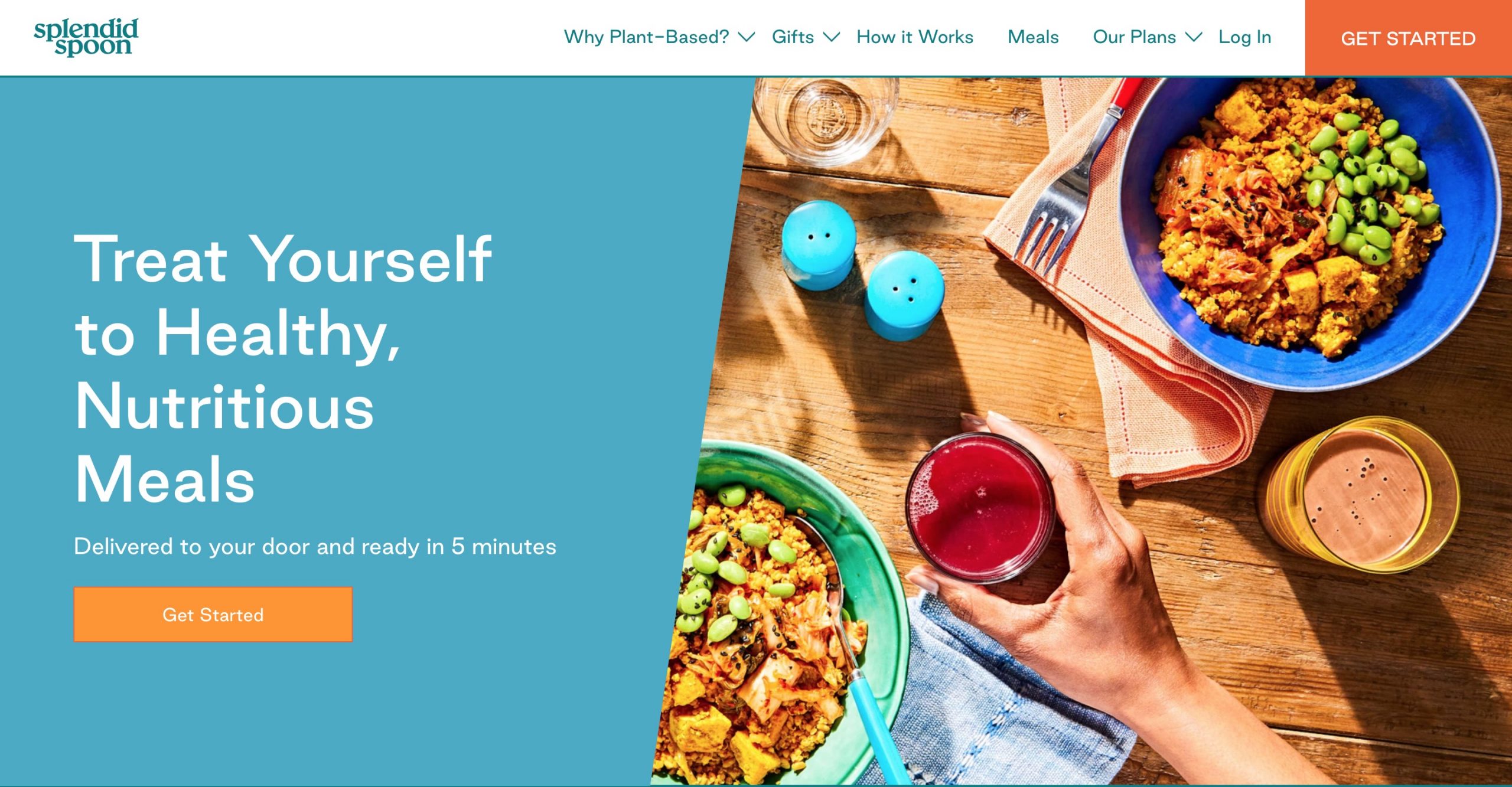 Splendid Spoon delivery is plant-based nutritious shakes, soups, and grain bowls. Moms don't have to cook it, and this is a big advantage. All dishes contain all the essential nutrients, fruits, and vegetables.
Breakfast, lunch, dinner – $185/week
Breakfast, lunch – $135
Breakfast + lunch – $95
Lunch – $65
Breakfast $65
Splendid Spoon delivery service offers many nutritious dishes that are gluten-free, non-GMO, vegan, and high-protein meals. Its menu helps new moms establish healthier eating habits. Splendid Spoon service offers more than 65 free meals for new moms.
They send a meal to a new mom in 48 states. The food service offers free shipping on all plans.
Splendid Spoon delivery prices vary depending on how many foods a mom orders. The approximate cost of the delivery service is $9 to $13 per dish.
Moms can send them a request via a contact form, email, or Facebook messenger from Monday to Friday (9 am to 9 pm EST) or on weekends (9 am to 6 pm).
Fresh n' Lean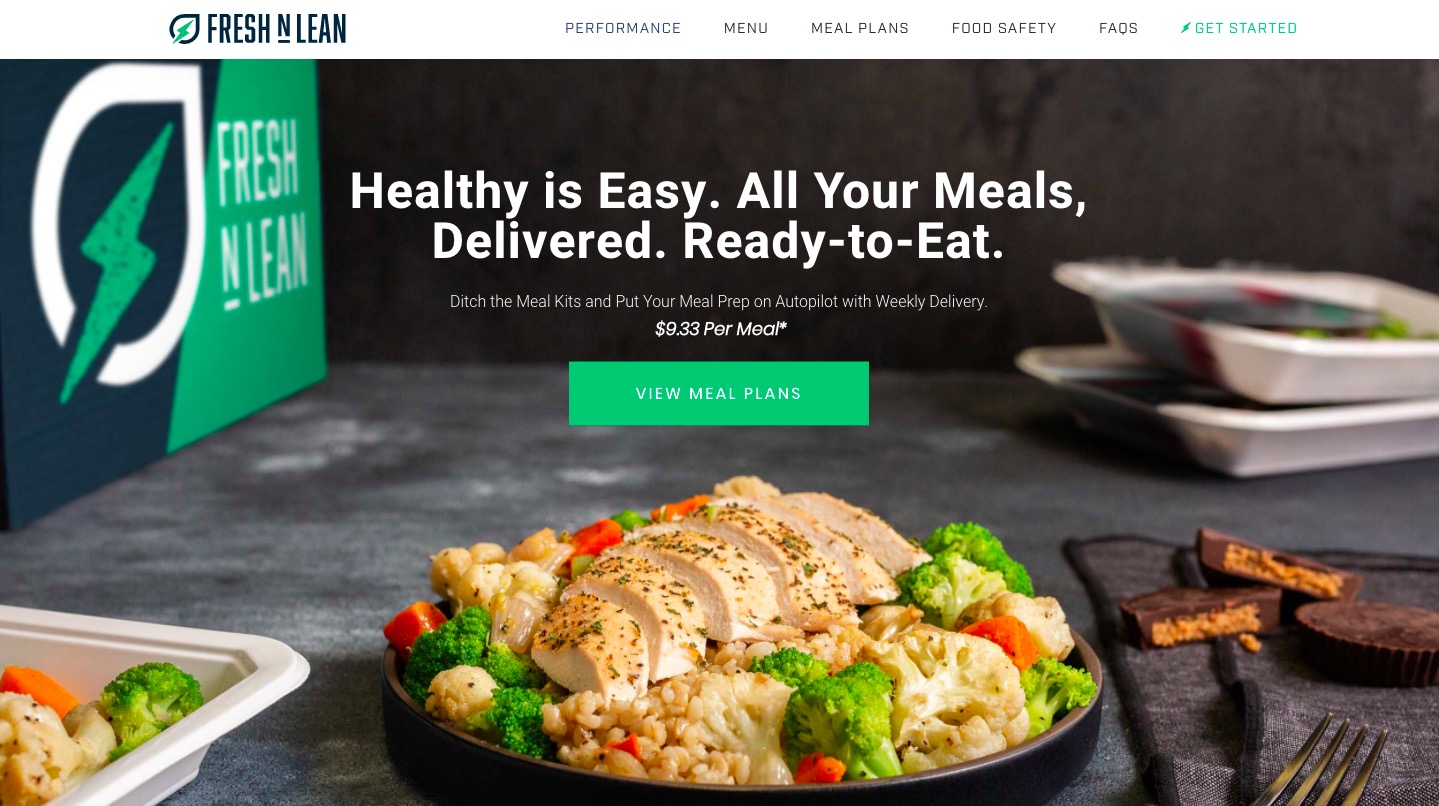 Fresh n' Lean service provides new moms with healthy foods made from organic and fresh ingredients. They will get all the flavor and essential nutrients. All the dishes are approved by dietitians.
Let's take a closer look at Fresh n' Lean's cost per week:
1 dish a day costs $15.18, which equals $106.26 a week
2 – $12.60 each, which equals $176.40
3 – $10.78 each, which equals $226.38
There are currently several food options: protein+, keto, paleo, vegan standard, vegan, and low-carb foods. Menus of this delivery service are updated weekly. Chefs use seasonal ingredients to make your food stay fresh and tasty.
Fresh n' Lean food delivery for new moms has free nationwide shipping. It usually takes 1-5 days, depending on the day of your order and your location.
There are many pricing combinations depending on the meal plan new moms choose. While Fresh n' Lean foods are more expensive than the ones moms cook themselves, Fresh n' Lean's prices are not overpriced and range from $ 9 to $ 12 per serving.
If moms need to contact Fresh n' Lean's customer service, they can do it via email, phone, or live chat.
Home Chef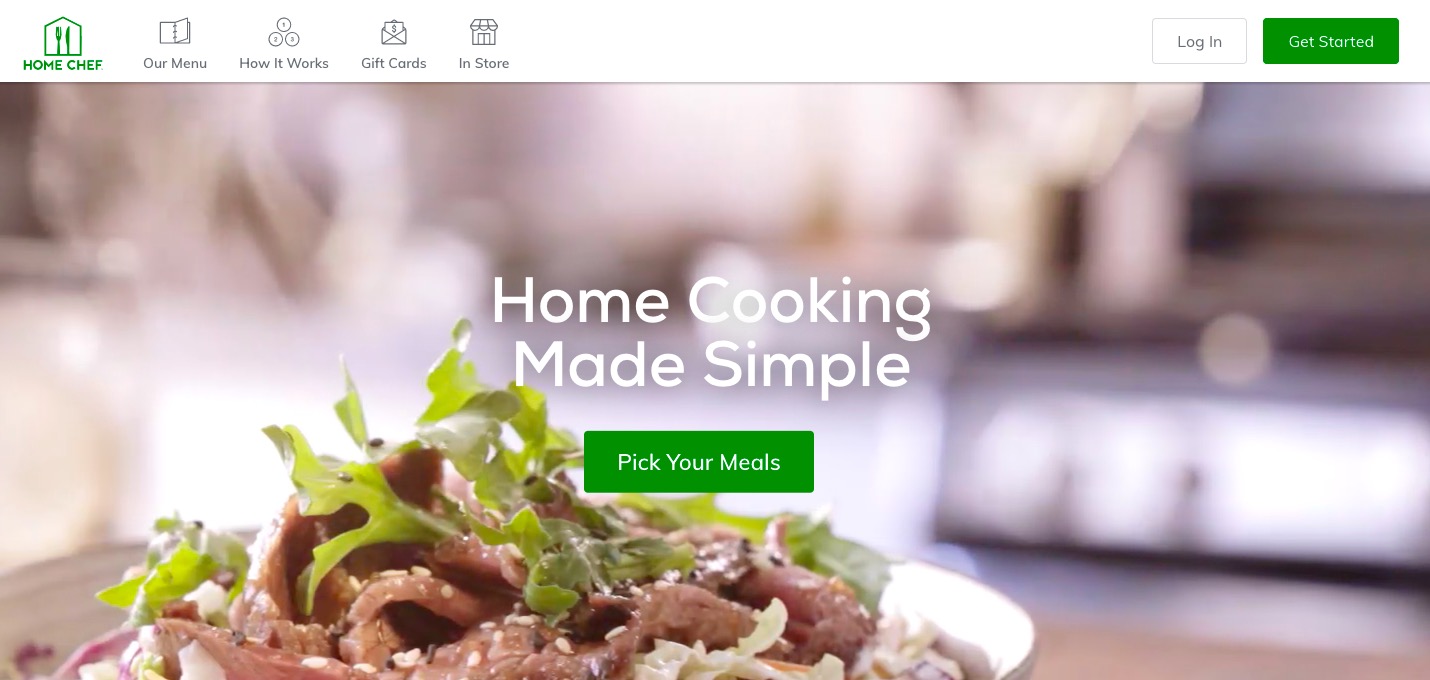 Home Chef delivery offers two options: sets for preparing delicious and nutritious foods with pre-processed ingredients, as well as a wide selection of ready-made dishes. All new moms have to do is heat the food in the microwave.
3 Meals w/ 2 servings: $59.70/week
2 Meals w/ 4 servings: $79.60
4 Meals w/ 2 servings: $79.60
3 Meals w/ 4 servings: $119.40
Home Chef has a variety of tastes. The menu of the service includes grilled dishes, salads, desserts, and more. There are 15 food options every week. Home Chef Menu also offers Ready Dishes, 15 Minute Lunch Sets, Low Carbohydrate Foods, Grill-Ready, Fast & Fresh, and Calorie Foods.
The service ships orders to all corners of the United States, except for some remote regions. New parents meal delivery pricing of shipping depends on your location (approximately $14)
Prices per dish range from $4.95 to $9.95 and depend on the type of food.
Customer service information and support are available in the FAQs section and via email and phone.
Sprinly

Sprinly is a plant-based food meal delivery service for new moms. All foods are fresh and organic, free of artificial preservatives, refined sugar, and gluten. The food of this delivery service is always fresh and never frozen. Just heat the dishes in the microwave.
What about prices? Choose how many meals for new moms are delivered in a week. There are only three options:
6 dishes – $109 a week + free delivery
12 – $199 + free delivery
18 – $289 + free delivery
There's no set 2-person or 4-person plan. Instead, moms just order several dishes.
All Sprinly delivery menus are plant-based and gluten-free. In addition, all boxes are conveniently labeled: "Eat Me Earlier," "No Refined Sugar," "No Oil," etc. This will help new moms find foods that best suit their personal preferences. They can choose foods from Latin, European and Asian cuisine.
Sprinly food delivery doesn't ship everywhere. The reason for this is that the meal delivery for new parents should be done shortly. In addition, the shipping service is free.
If moms choose the plan of six dishes a week, they'll pay about $18 per serving! However, if new moms choose the 12 or 18 dishes per week, it will cost less —$16.58 and $16.05 per dish.
If new moms have a fundamental question, they will find the answer on the delivery website's FAQ page. Moms can also email them or call them at the phone number listed on the official website.
Yumi

Yumi is a new meal delivery service for new parents that offers 4 stages of nutrition from 4+ months to 20+ months.
The price new moms should pay for the service depends on the number of foods per day/week and the type of food.
If they are ordering baby food for 1, 2, and 3 Stage, they pay:
$65 a week – 2 dishes a day
$90 – 3 dishes a day
For the 4th stage, they pay:
$65 – 2 dishes a day
$90 – 3 dishes a day
Its menu includes:
Starters Only
6 Month Pack
Baby Led Weaning Pack
Immunity Pack
This delivery service ships to all 48 continental US states. It plans to do shipping to Hawaii and Alaska in the future. Shipping is totally free.
The service price depends on the number of foods per day/week and the food moms order. Prices range from $3.75 to $4.64 per dish.
Yumi delivery gives new moms a few ways to contact customer support: use your phone and call or contact the service via email.
Sakara Life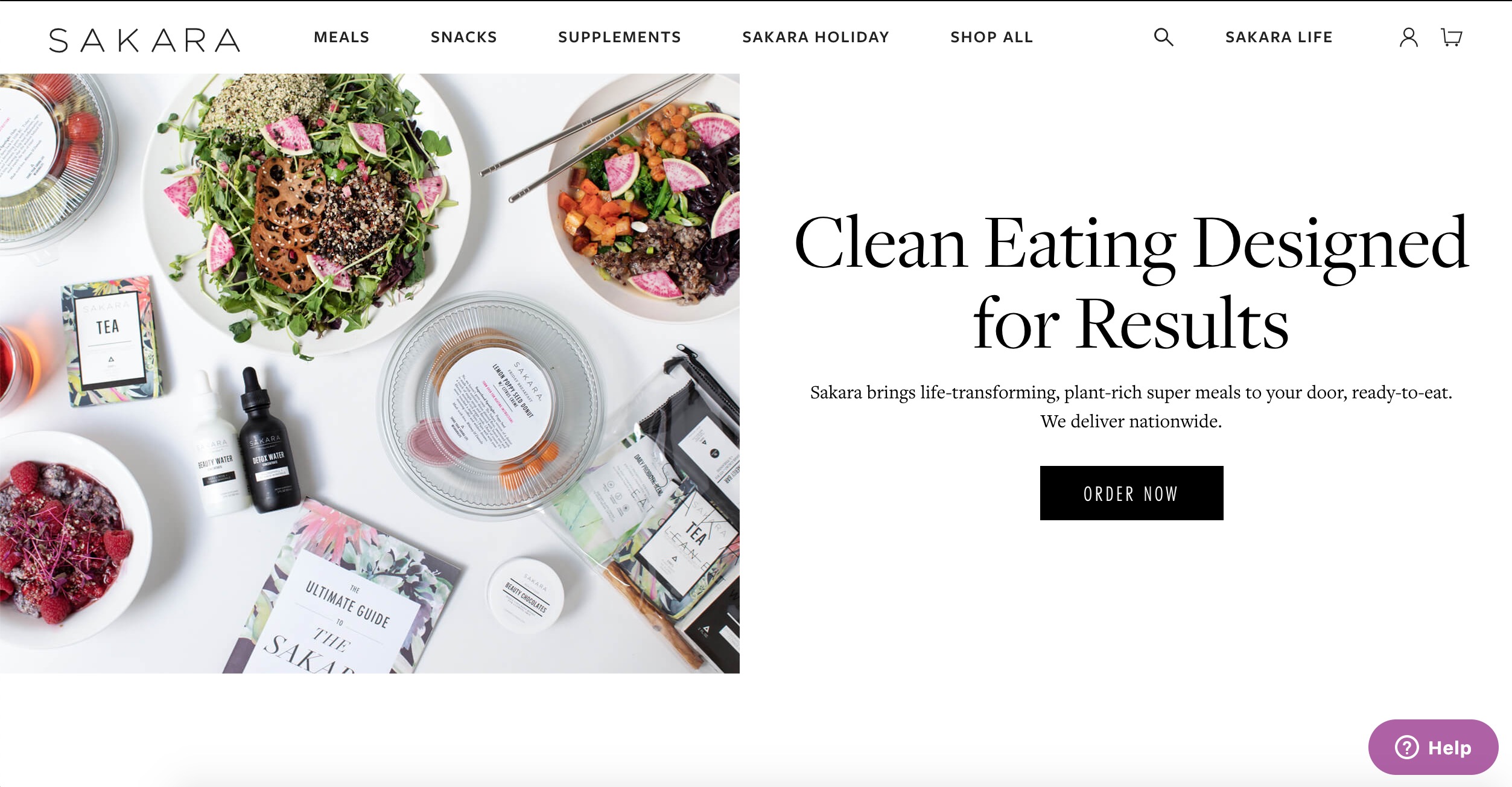 Sakara Life food is nutritionally based and will provide your body with everything it needs after birth.
There are 4 dish plans to choose from:
Signature (Level I) Plan – starts at $120 a week
RE: PROGRAM Plan – starts at $417 – 12 days, including 2 meals per day
Level II: Detox Plan – costs $400 – 5 days
Bride Plan – $1,395 – 20 days
Sakara Life's weekly menu includes 3 plant-based meals a day for 5 days a week. Foods are gluten-free, dairy-free, vegan, vegetarian, etc. All ingredients are non-GMO and organic.
Sakara Life delivery service ships its food all over the contiguous United States except for Hawaii and Alaska. Shipping fees are not included in the subscription.
The Sakara Life dish plans prices depend on the number and the type of food new moms order.
To contact the support service, send an email, call it, or submit a request on the website.
Little Spoon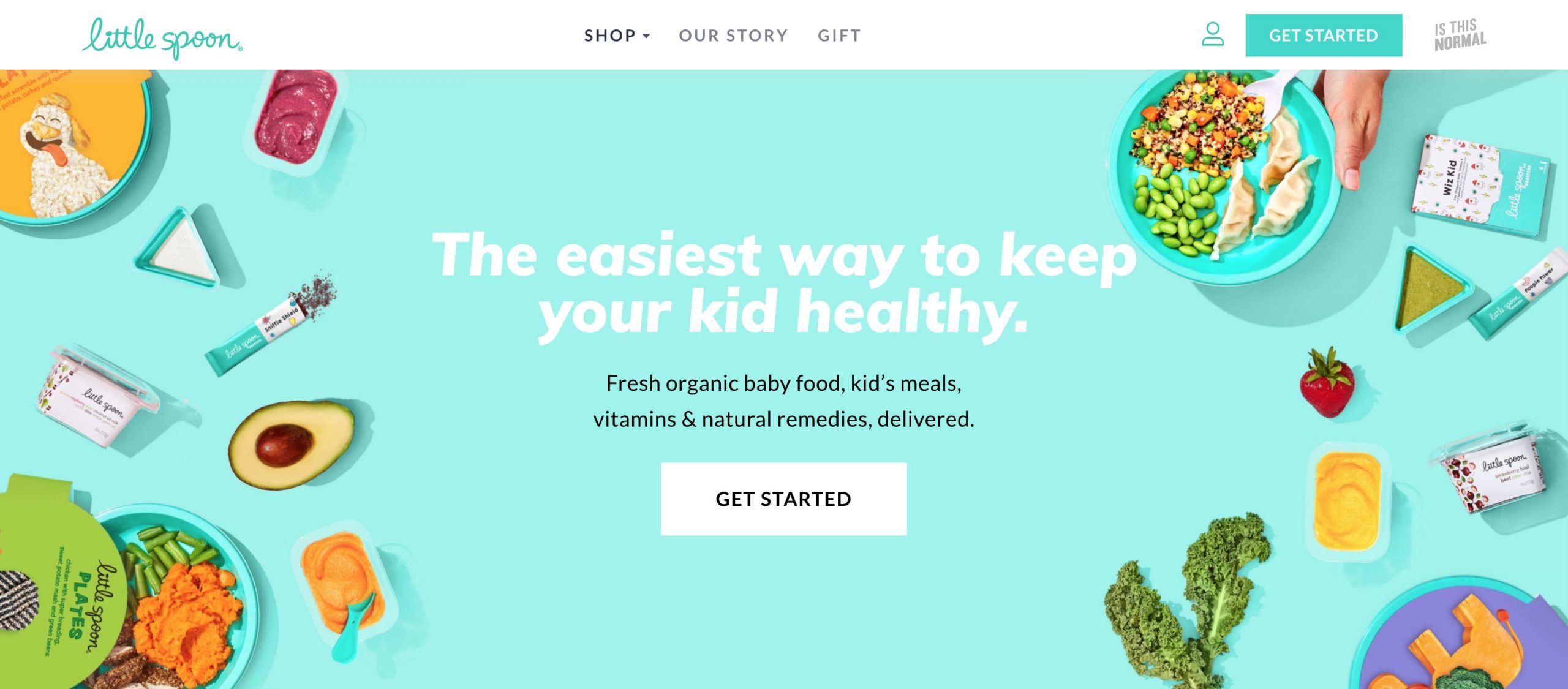 This new baby meal delivery service offers fresh organic food with vitamins and natural substances that are good for babies.
1 blend a day costs $24.43 a week
2 blends a day cost $44.94
3 blends a day cost $57.54
One of the best aspects of this new mom meal delivery service is that new moms can create a meal plan for their babies. They have mixes recommended for periods of 4, 6, 8, and 12 months.
The company ships orders all over the United States, excluding Hawaii and Alaska. Shipping is free.
The price new moms pay for foods depends on the number of blends a week. For 1 blend a day, you will pay $4. For 2 blends a day, you pay $3 a blend. So if you order 3 blends a day, you will only pay $2 for the blend.
Little Spoon delivery service has an FAQ section, an email address, a phone number, and an online chat.
What Is Important to Pay Attention to When Choosing Delivery Service for New Moms?
Many new moms prefer prepared foods for themselves and their babies. It's convenient and tasty. However, to not be mistaken in the choice of the service, you have to study the menu carefully. At least, food should be free from preservatives and GMOs.
Can You Trust the New Mom Meal Delivery Service?
Yes, moms can trust meal delivery new parents' services. If you think that the service is not good enough, you can always read reviews on the Internet and choose the best one for you. Moreover, many services give a bonus in the form of meal gifts for new parents. Therefore, you can even save some money and don't waste time on cooking.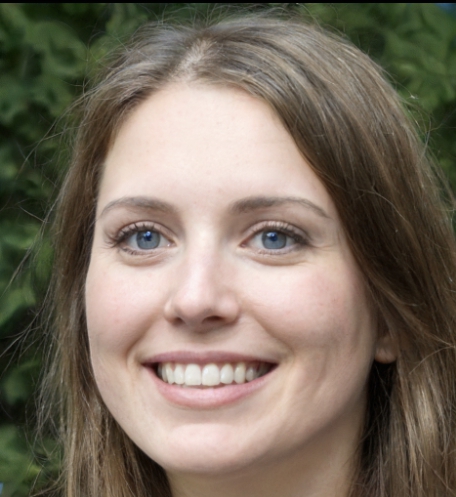 Hi! My name is Stephanie Hinton and I'm a trained expert in food and nutrition.