Martha Stewart is an American legend, comparable to Oprah Winfrey. Generations of American women have grown up on her recipes and housekeeping instructions. Her cookbooks are on the shelves of almost every American living room.
Stewart's recipes are loved all over the world. They are distinguished by the touch of a woman's hand, comfort, and the use of inexpensive ingredients. A lot of baking recipes from Stewart are tasty. All of them have the original idea.
There is a delivery she works with, and there are many Martha Stewart meal kit reviews to consider.
What Is a Martha Box?
What is this Martha Stewart meal kit review about? Martha Stewart & Marley Spoon is a multinational company. This service focuses on providing customers with cooking ingredients that fall into various categories. The Martha Stewart box contains pre-served ingredients and recipes that you receive every week. You can cook at home using Marley Spoon recipes online. You choose either a marital box (for 2 people) or a family box (for 3 or 4 people). There are approximately 29 recipes from Stewart per week, and most meals take less than 40 minutes to prepare.
As numerous Marley Spoon reviews USA state, you first need to register on the Martha Stewart delivery website and answer how many meals you would like to get per week. Next, list your dietary restrictions. You will then see a list of food samples that you can choose to order.
Each kit recipe from Stewart includes printed recipe cards. You can quickly cook using the recipe, even if you are not a professional chef. Also, on the cards, you will find a complete list of kitchen equipment needed to prepare the dish.
On the Martha Stewart website, you will find a constantly updated blog and a FAQ section where you can find answers to common questions on the food kit. Also, you can look for marleyspoon.com reviews to get more information about this delivery.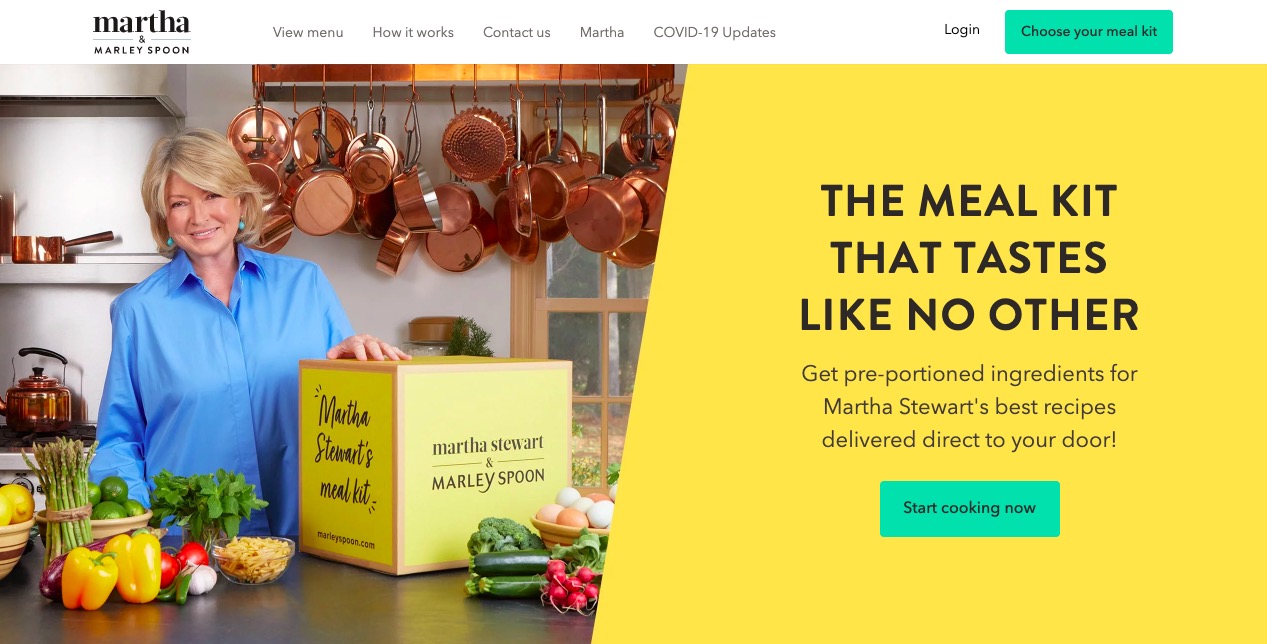 How Much Are the Martha Stewart Meal Kits?
As reviews of Marley Spoon say, it is a mid-range food delivery service. For two people getting two meals per week, the price starts at $7 per serving ($53 total) and gets cheaper per serving the more meals you order per week. Meal plans with servings for 4 people are even more affordable, and it will be only $7 per serving if you order six meals a week with servings for four people. Shipping costs $8.99 per week. You can add other dishes to the order every week for an additional fee. All ingredients from Stewart food delivery are of good quality.
The Positives of Martha & Marley Spoon
Here are 4 benefits of a Martha Stewart meal kit subscription:
Delicious meals. If you and your family are tired of eating the same meals every day, ordering Stewart's kit is the best way to diversify your diet and try something new and delicious.
Convenience. Marley food box subscriptions make life much more convenient and save you time. Just choose recipes online and get the food kit from Stewart! Food kits stay fresh for a long time because all the boxes are insulated and refrigerated. Moreover, you choose the time and place where you need to deliver food. You can pause and restart your subscription at any time.
Healthy eating. The Martha Stewart kit contains all the nutrients you need. The kits also list calories and nutritional information. If you want to lose weight or have special dietary needs like a vegan or diabetic, Martha Stewart meal kits are the perfect way to get what you need.
Economy. Having such a simple and convenient meal kit subscription from Stewart means spending less money on restaurants and having dinner at home with family or friends. You will also save time on cooking!
The Negatives of Martha & Marley Spoon
Despite all the advantages of Martha Stewart meal delivery, there are some disadvantages that you need to pay attention to:
No breakfast, lunch, or dessert
No completely allergen-free meal plans
Quite expensive if you don't order many meals a week
Shipping is $9 per kit
Considering the Marley Spoon review, these kits won't work for you if you're a very picky eater or trying to stick to a specific diet. It's also not a good food delivery service if you want to have dinner every week and don't care about the cooking process as you will need to spend some time preparing dishes.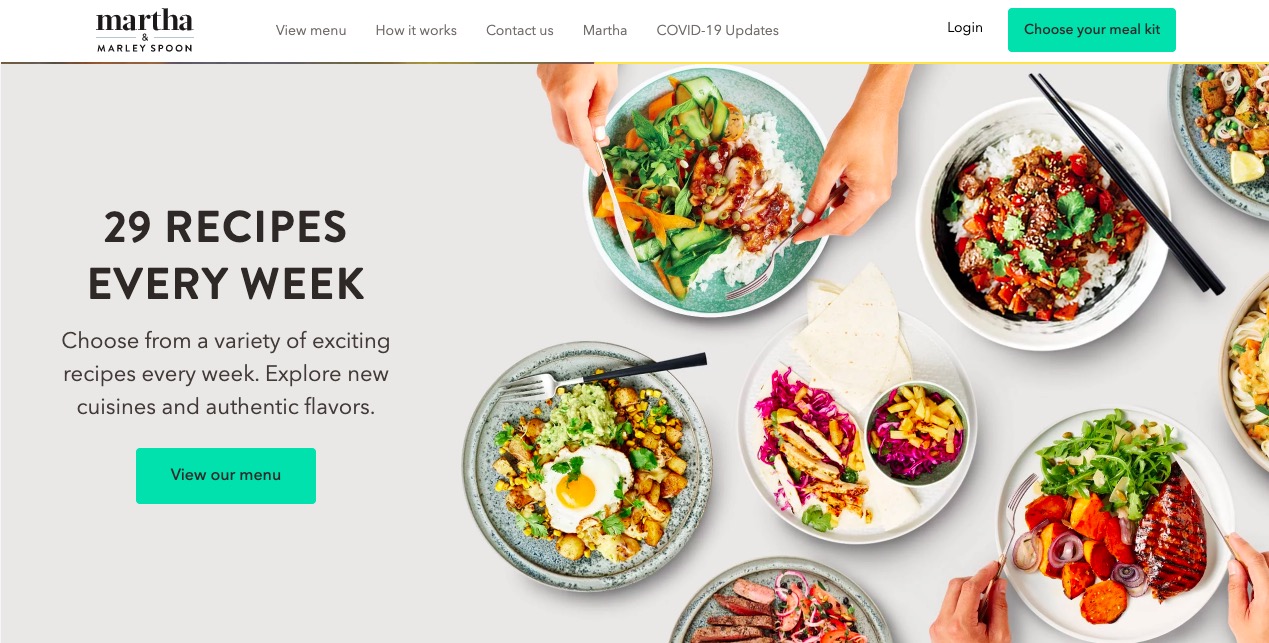 Martha & Marley Spoon vs HelloFresh, and Blue Apron
| Alternatives | Martha & Marley Spoon | HelloFresh | Blue Apron |
| --- | --- | --- | --- |
| Starting Price | $7 per serving | $7.49 per serving | $6.99 per serving |
| Plans Available | 2-6 meals per week for two or four people | 2-6 meals per week for two or four people | Up to 6 meals per week for two, four, or six people |
| Meal Types | Vegetarian & Vegan, Meat & Fish, Health & Diet, Under 30 Minutes, Friendly-Friendly, Special | Standard Meal Kits, One-Pan, Lightning Prep, Sheet Pan | Oven-Ready, Grill-Ready, 15-Minute Meal Kits, Fast & Fresh |
What Does Marley Spoon Cost?
The price starts at $7 per serving. The best part is that you don't have to pay any membership fees.
| Servings Per Week | Total Cost with Shipping |
| --- | --- |
| 4 servings | $56.95 |
| 6 servings | $71.93 |
| 8 servings | $88.91 |
| 10 servings | $108.89 |
| 12 servings | $122.87 |
| 16 servings | $152.83 |
| 20 servings | $188.79 |
| 24 servings | $212.75 |
All the Martha Stewart and Marley Spoon reviews 2023 state that you get great quality ingredients in every recipe with the Stewart kit for a slightly higher price than some other food delivery kits.
Martha & Marley Spoon Alternatives
What deliveries can be compared to Martha Stewart 30-minute dinner kits?
Martha & Marley Spoon vs. Blue Apron
As for the review, Blue Apron is a food kit delivery service that helps its customers manage their food recipes efficiently. It is one of the best kits. With it, you can cook delicious seasonal meals at home, watch tutorial videos, enjoy different cooking techniques, and more. It provides step-by-step information for cooking recipes. All products are fresh and delivered in a refrigerated box. You can personalize your menu every week, adhering to your preferences. Enjoy unlimited access to the exclusive library of over 14,000 delicious recipes. You can easily manage your account, customize menus, and plan deliveries on the go.
Martha & Marley Spoon vs. Sun Basket
Sun Basket food delivery helps you prepare delicious and healthy dishes with healthy, fresh, sustainable, and organic ingredients. You can get the best organic or environmentally friendly ingredients to make delicious recipes using this delivery.
Sun Basket food kit offers a variety of food options, including Paleo, Gluten-Free, Vegetarian, Non-Vegetarian, and other recipe options.
This delivery service makes it easy to select and enjoy the recipes of your choice and manage your deliveries and subscriptions to prepare healthy and delicious dishes every day. You can choose any recipes of your choice every week, regardless of your meal plan, and easily schedule delivery at any time.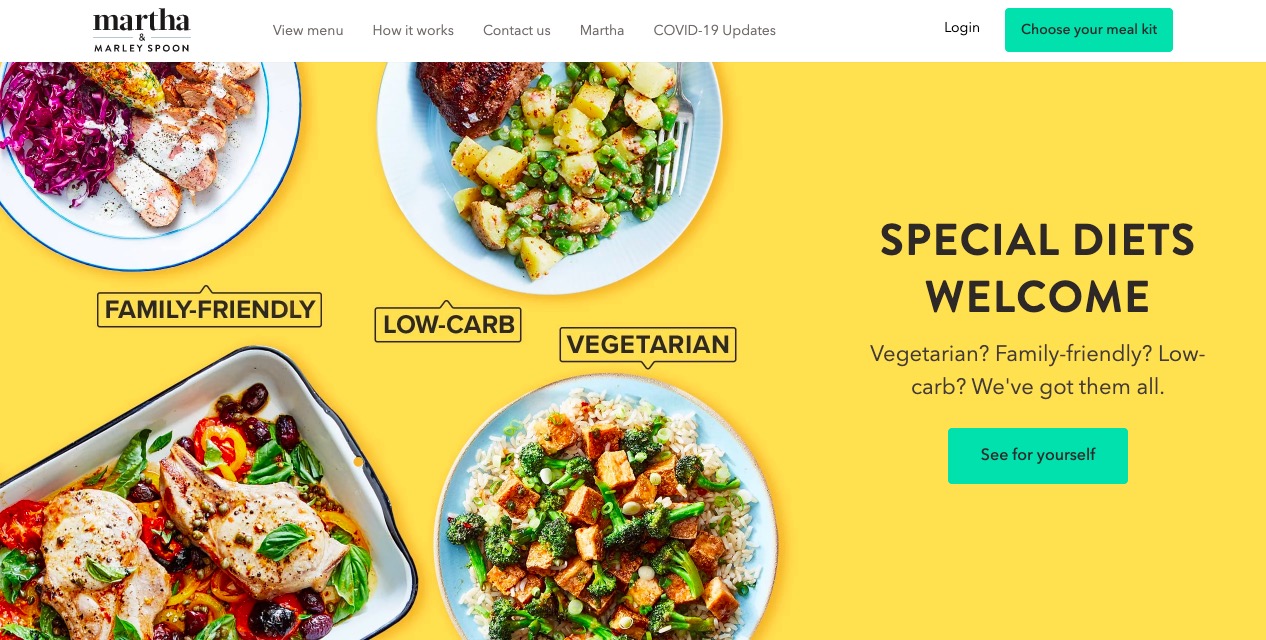 FAQ
Who Owns Martha and Marley Spoon?
In 2016, Stewart started working with Marley Spoon. It was a fast-growing food kit delivery service working in some countries in Europe, Australia, and the USA. Working with Stewart, they made a vast collection of recipes.
Where Is Marley Spoon Shipped from?
Marley Spoon delivery has released its food kits in the USA, GBR, NLD, BEL, DEU, AUS, and AUT. However, it is not delivered to all locations in the countries listed above. Its head office is in Sydney. As Marley Spoon reviews say, delivery days and times depend on your location.
Are Martha and Marley Spoons Healthy?
Numerous Martha Marley spoon reviews say that this delivery offers a wide variety of Health & Diet foods designed for a healthy balance of fats, proteins, and carbohydrates. However, there is no specific option for losing weight with a Martha Stewart meal kit.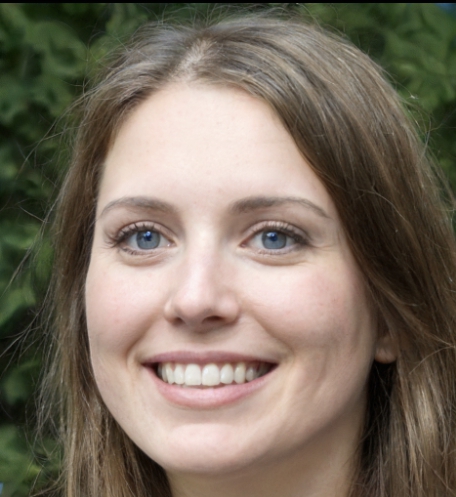 Hi! My name is Stephanie Hinton and I'm a trained expert in food and nutrition.