The process of giving birth to a child is the most miraculous process in the universe because it gives a new life. Young mothers face a lot of impediments during and after pregnancy. They are busy with a lot of things and hardly have enough time to cook healthy food for themselves. This is when a postpartum meal delivery becomes their salvation!
The postpartum meals delivery means someone cooks for young mothers. Accordingly, they have more time to devote to their children and recovery after childbirth. We are 100% sure that no mom wants to stand for hours in front of the oven waiting until the meal is prepared. She also has to keep her ears sharp in case the baby cries and needs her presence. Thus, a meal delivery after the baby is born is a perfect solution to this issue. We review the best options for moms right now.
Tips to Select the Right Meal Delivery
Before we start to highlight the best postpartum food delivery services, you should be aware of the typical conditions and guarantees. They tell whether a certain service is able to satisfy your needs. Perhaps you require another option due to the lack of some benefits and privileges. That is why we would like to provide you with a few tips on healthy postpartum meals. Take into account the next essentials:
Prices. You should always compare the price policies of all available services in your location. They all may provide food of the highest quality, but their prices may differ greatly. It makes no sense to pay more for food of the same quality. Therefore, try to identify the average price and thus base your choice on this indicator reasonably.
Customizable menu. It is always better to choose services that offer full customization of the orders. All people are different, and you may not like a lot of dishes. That is why customization of the menu steps up. If the chosen organization offers freedom of choice, you will not have problems with finding the food you like.
The readiness of the food. Some organizations do not sell food which is ready for eating. It may be a concern because some time is spent preparing it. If the lack of this option is a problem, find the ones that offer ready-to-eat food.
Organic or non-organic. You should also pay close heed to the kind of food. Special services offer organic or non-organic dishes. Therefore, decide what kind is better and select a certain service with that kind.
The best postpartum meal service is supposed to satisfy all the conditions highlighted in our list. You should create your own list of needs and expectations. Plan the budget, decide what kind of food you require, find out the average cost, and surf the Internet to find the most appropriate option.
If you want to save your precious time, continue to read our guide on postpartum meal delivery. It offers a comprehensive review of the best options at the moment. All of them were selected and verified by our quality control experts. You may fully trust their opinion. They will help define the best options to satisfy your appetites and sustain your health.
Splendid Spoon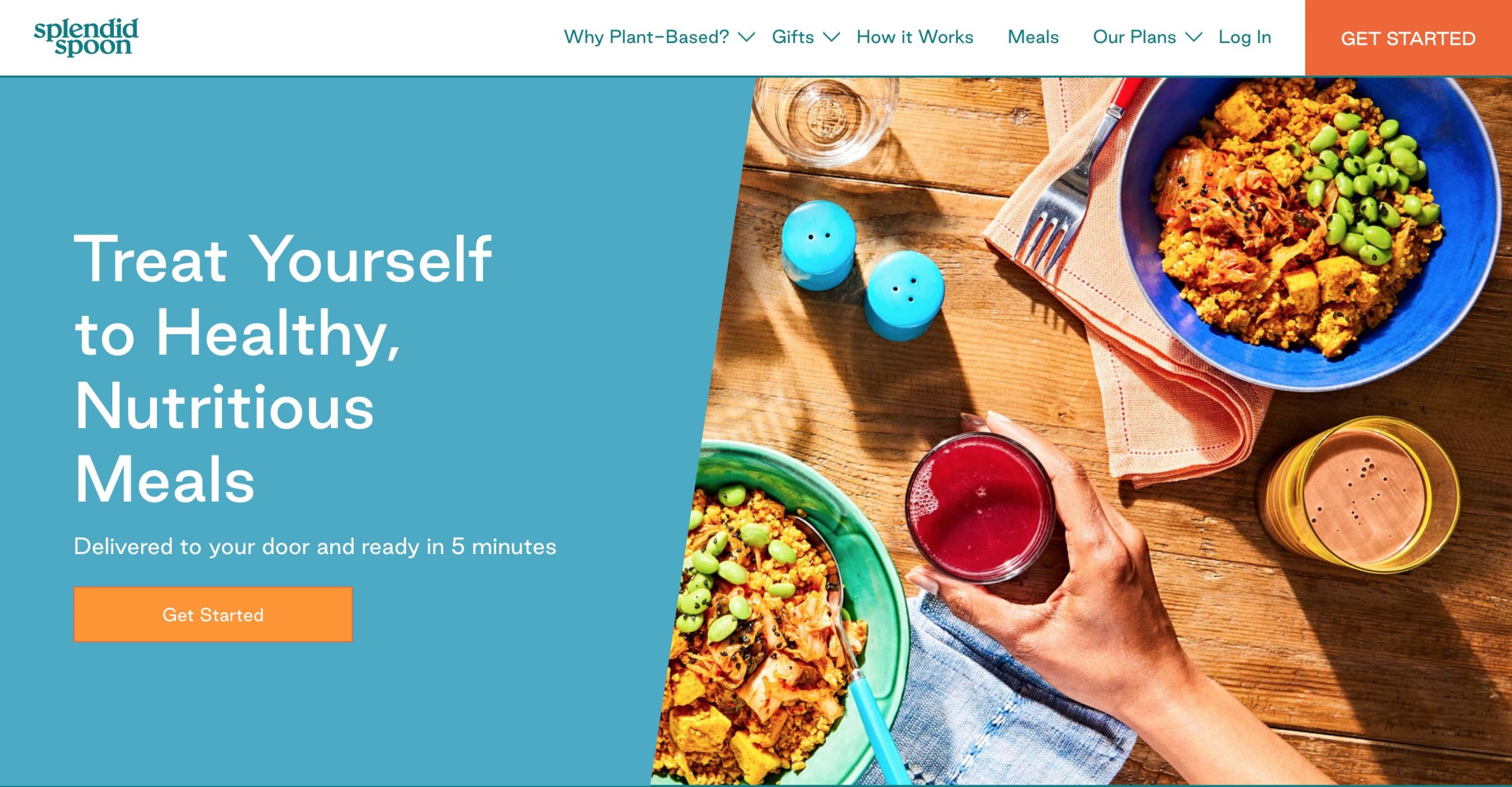 The first option of postpartum meal delivery on our list is called Splendid Spoon. This meal service for new moms is aimed at mostly organic food. It commonly focuses on preparing smoothies and nourishing bowls. Thus, you may freely order soup, noodles, and something of that kind. This postpartum meal delivery delivers your food chilled, and you will be able to place it into the fridge to eat when the time comes. All you need to do afterward is to heat it in any suitable way – oven or saucepan. Let's check some vital conditions offered here:
Various food plans. This platform offers 5 different meal plans from this postpartum meal delivery. You may order breakfast only. Or you may combine breakfast and dinner. You can have 5 various combinations to satisfy all your needs.
Affordable prices. The average cost of meals ordered here varies from $9 to $13. Accordingly, it is quite cheap and affordable for moms. It also offers pleasant discounts for loyal clients. You save up to $60 for the first 3 orders if you sign up for this service. Gift cards help to save up a lot.
Customization of the menu. You are welcome to select the daily and weekly menus. Plan ahead and get what you want and when you want.
Dietary options. You do not put weight on it because this organization offers low-calorie dishes. From postpartum meal delivery, you can also choose gluten-free and plant-based food.
Active support. If you have any questions about the menu, deliveries, payment, and other features, turn to its customer support team. It is always available to provide quick and detailed answers.
Daily Harvest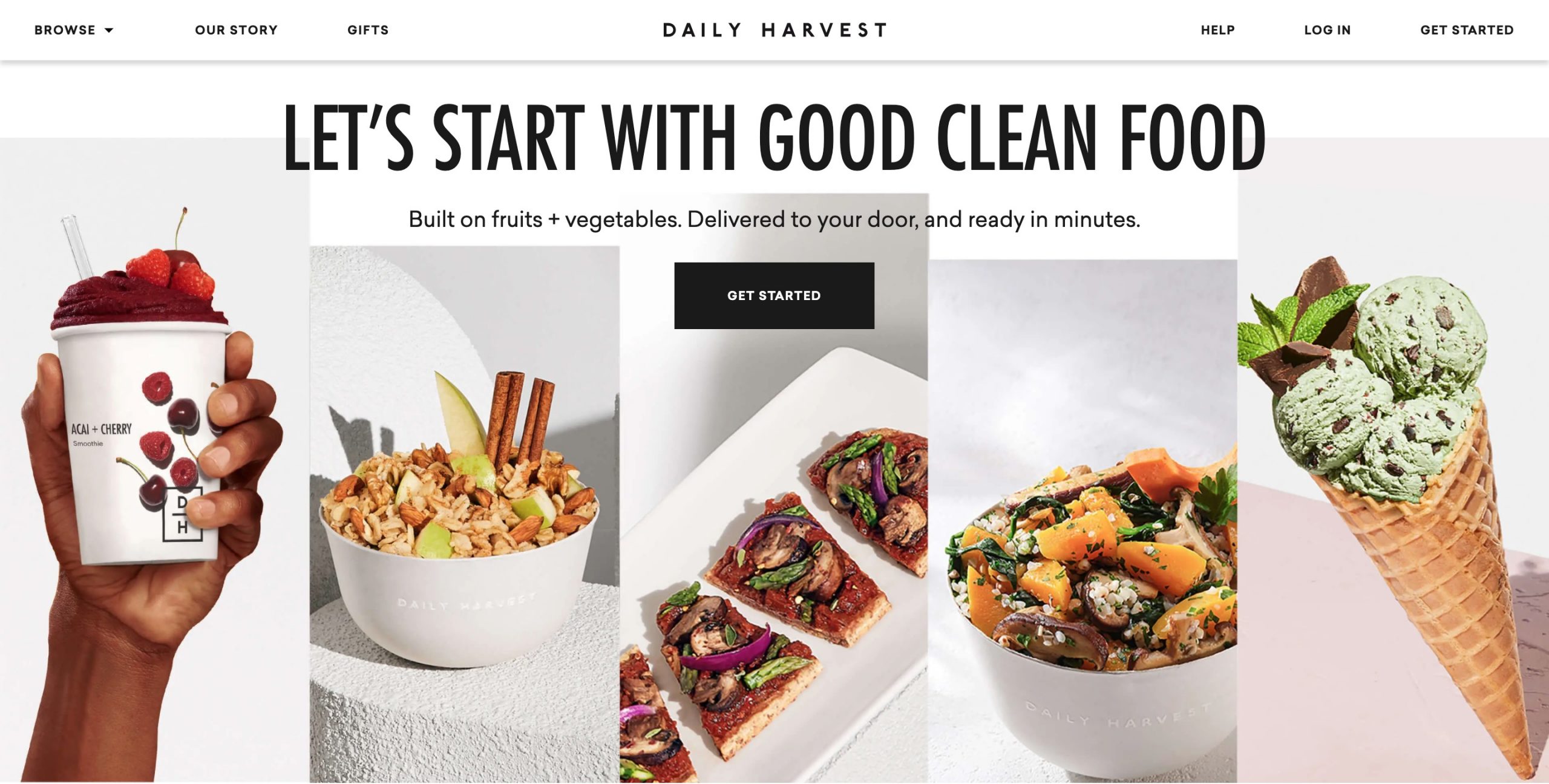 The second option of postpartum meal delivery is called Daily Harvest. It offers the best postpartum meals, which are organic, low in calories, safe, and nourishing. You will be able to order ready-to-eat meals, which are natural and low in calories. You will enjoy a great variety of food and other benefits. Let's check them here below:
Vivid plans. Choose portions of small, medium, and large sizes. You may order any plan to get your meals when it's convenient.
Fair prices. The common prices range from $6.99 to $7.75. This price policy is fair and affordable for young moms. Besides, you may count on gift cards, promotions, and discounts to save up more of your money.
Dietary options. You may not worry about your figure. You will stay in shape because all products are natural and safe. They help recover after childbirth very fast with no additional pounds.
A customized menu. The menu of this service is vivid. It includes organic foods that can be quickly heated and ready to be eaten. You may choose from flatbreads, soups, forager bowls, oat bowls, and something of the kind. The menu will satisfy the preferences of everyone.
Customer support. In case you need some clarifications on the menu, deliveries, and so on, feel free to turn to the team of support. It can be reached 24 hours round the clock.
Sakara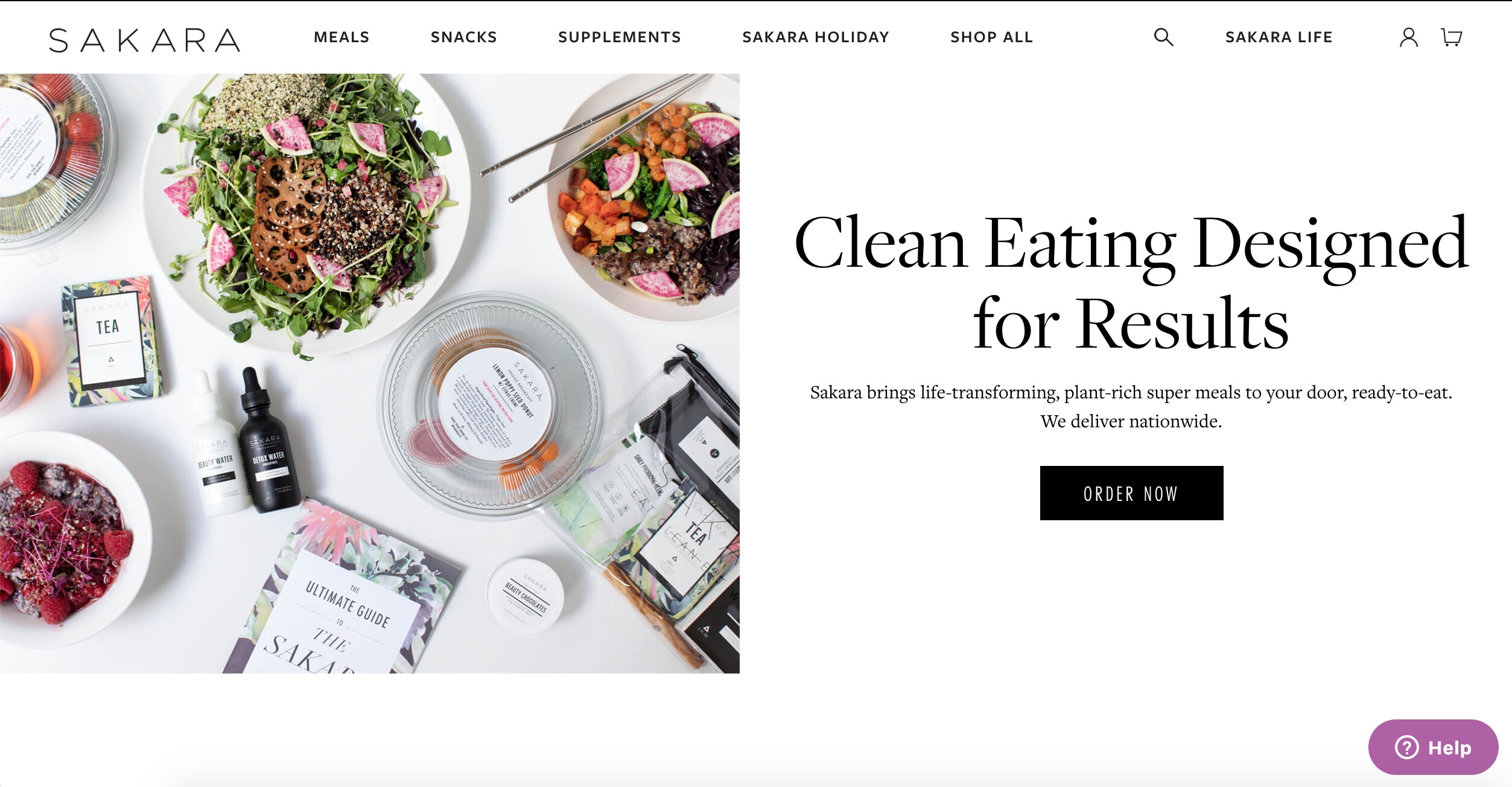 The third suggestion of postpartum meal delivery is known as Sakara. This meal delivery for new parents is also rated very high thanks to the tasty and healthy meals it offers. Every dish pupated by its chefs is a real masterpiece. It is delicious, organic, low in calories, and satisfies any possible food preferences.
All the options are approved by nutritionists. Therefore, they will never harm the mom and her baby. They help sustain all body systems to quickly recover from childbirth. You can enjoy smoothies, detox tea, and even water, grains, vegetables, and so on. The most important benefits of this delivery are:
Varied plans. You have a rich choice of various meal plans. You even choose 5 meals per day!
Customized menu. The choice of the kinds of food is up to you. All kinds are organic and safe. Feel free to choose what exactly you want to eat.
Dietary options. You won't put on weight as all the products are low in calories.
We didn't mention the price policy of this postpartum meal delivery because it is more expensive in comparison with other options. It is commonly between $19 and $23. Yes, it's not that cheap, but the conditions and tasty meals are worth paying that money! Besides, it offers various discounts, and thus you may save up to 20%.
Ritual Meals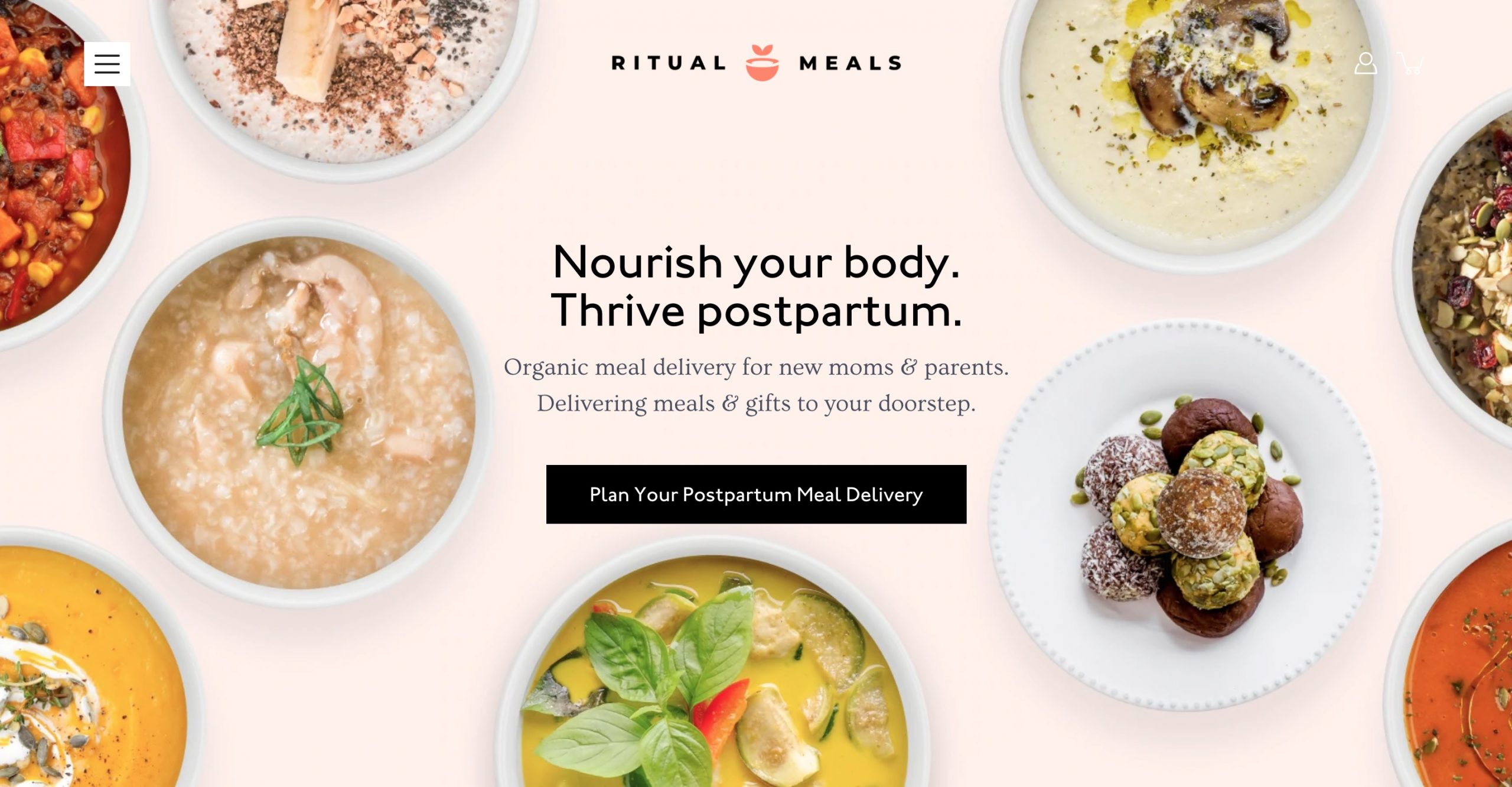 We also want to pay your attention to Ritual Meals as a popular postpartum meal delivery. Almost all cooked here are organic, with only a few exceptions. The delivery offers good postpartum meals for all moms, regardless of their food preferences. Here are its major benefits:
Safe and curing menus. One of the most extraordinary peculiarities of this organization is the ration it offers. It consists of organic food, as well as medical healing plants from China.
Various plans. The menu is 100% customizable. You may select various plans to decide how many meals to receive during the day.
Dietary solutions. Currently, the menu does not offer customization of the ingredients. If you want to lower the calories, it is not available by now.
The standard price at this postpartum meal delivery is $30 per meal. Such a high price is reasoned due to the amazing curing effects of Chinese herbs.
Our Recommendation
We have reviewed 4 great services of delivering pre-made meals for new parents. If you are puzzled by the final decision, we may help you. Our quality control experts have analyzed all the advantages offered by each service and can tell you the one they have elected as the best service, which offers healthy meal delivery after baby. It is Splendid Spoon. Here are the reasons why we have chosen it:
The lowest prices;
100% customizable menu;
Multiple discounts and gift cards;
Safe and organic ingredients;
Dietary options;
Ready-to-eat food;
Vivid meal plans;
Active customer support.
This is only a recommendation of our experts on postpartum meal delivery, and it is up to you to choose.
Summing Up
Your time and health are extremely vital when you are a young mom. Obligatorily take into account all the tips and tricks we have provided to be sure you make the right choice of the best postpartum meal delivery service for you. Enjoy more free time and tasty, healthy food!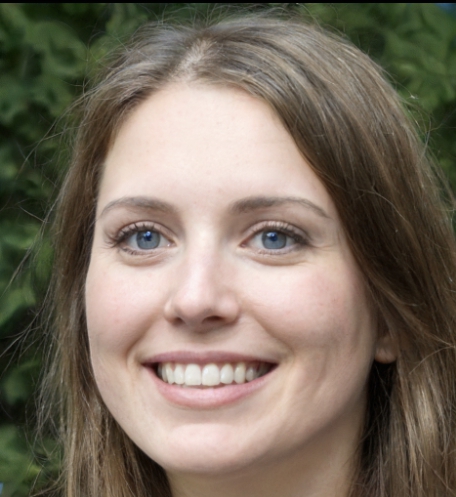 Hi! My name is Stephanie Hinton and I'm a trained expert in food and nutrition.