Nowadays, all of us want to spend time in a fun way, having no desire to waste time on food shopping and cooking. If you are one of the people of this type, meal, and meal kits delivery services are just what the doctor ordered for you.
Blue Apron was one of the very first companies to introduce meal kits that can do a great job for busy people and help them save time and effort. Delicious dinners that do not take too much time in a cozy home environment – that's what you will get having chosen Blue Apron. In general, meal kits from Blue Apron are an excellent solution for busy people who are looking for healthy eating.
The idea of Blue Apron is understandable, the food is yummy and healthy, but what to do if you have been enjoying their meals for a while and are eager to try something new? Maybe you are looking for more diversity than one can find in Blue Apron or need to follow a specific diet this company doesn't provide? In this case, Blue Apron like companies will help you. Thankfully, services similar to Blue Apron are numerous. So, let's get to know more about them for your choice to be bigger.
Home Chef
Among Blue Apron type services, Home Chef is one of the most well-known options. Home Chef can deliver fresh meal kits right to your doorstep for you to enjoy convenience and ease of cooking. They also provide recipe cards, so it will not be complicated at all to prepare your delicious meals.
Understandably, this service is not completely the same as Blue Apron. The main difference is the presence of meals kits for people with specific dietary needs. There are plans for the following categories of people:
carb-conscious;
vegetarian;
calorie-conscious.
Moreover, there is also an Under 30 Minutes option for people who have little time they can dedicate to cooking. As you can see, Home Chef offers food like Blue Apron, but options are actually bigger. There are also more options for those who want to eliminate soy and dairy. Vegetarian meal plans are really yummy here. If you don't want any other ingredients to be added, you can easily filter them out.
What is similar to Blue Apron here? First of all, taste. Reviews show that dishes from both companies are incredibly tasty. The number of positive reviews is truly impressive. Speaking about prices, this Blue Apron equivalent has prices of the same level. The cost for meal kits starts from $6.99. Everything depends on the meal plan you choose. For the majority of options, the cost is about $10. So, reviews are decent, meals are yummy and not too expensive. What else can one look for?
Hello Fresh
Other companies like Blue Apron are numerous, and Hello Fresh is one of them. Hello Fresh is a nice solution if you are looking for diversity: there are six meal plans to choose from. Some of them are suitable for people who need to stick to specific diets. All the meals offered are easy to cook, delicious, and healthy.
With this meal delivery service, you can choose from twenty-four meals every week. There are much more options to choose from if compared to Blue Apron. Moreover, the selection of flavors is also more impressive. Here are the meal plans offered:
Meat and vegetables: this plan is a basic one, it includes plenty of delicious meals and recipes that will certainly impress you.
Vegetables: vegetarian and plant-based meals for those who prefer to eat natural food.
Family-friendly: this plan includes meals that are extremely easy to cook and are suitable for children.
Quick and easy: dishes that take little time to prepare. Usually, it takes about half an hour only.
Calorie smart: 650 calories or less.
Pescatarian: no meat, just fish and other seafood.
There are also several oven-ready meals if you are really short on time. This alternative is also nice because of its pricing. Meal kits from this company cost $6.99-$12.49 (roughly the same in companies similar to Blue Apron).
Everyplate
Blue Apron and competitors have the noble goal of making people's life easier. EveryPlate focuses on the same. One of the main goals of this service is to make delivery services affordable for everyone. Meals by Everyplate will cost you about $5. So, having chosen this option, you will have a chance to make your life easier while saving your money.
Everyplace is a great solution for big families, as it is highly economically profitable. All the ingredients used are simple and natural, so it is extremely easy to cook. The amount of packaging is also reduced, so this service can be called environmentally friendly. Every week, you will get a chance to choose from about fifteen diverse meals, which is quite a good choice.
Martha & Marley Spoon
This service functions like most of the other Blue Apron type companies. Unlike some meal kit services, there are no plans to choose from, such as Keto, low calorie, or vegetarian. The only thing you have to do is to choose a meal for two or four people and the number of meals a week: two, three, four, five or six.
Your meal kit ingredient box will be delivered once a week – if you don't miss a week, which is easy – and you can handpick the recipes or have Martha Stewart personally choose them. Okay, just kidding: she's not your personal concierge, but you can let the brand choose the dishes if you like things a little more mysterious. You can choose delivery on Tuesday or Wednesday and the boxes will be delivered between 8:00 a.m. and 9:00 p.m.
Purple Carrot
Purple Carrot works similarly to Blue Apron and other companies like Blue Apron, sending out all of the ingredients and instructions for making vegan recipes at home. Since this is a plant-based, vegan cuisine, you do not have to choose from a multitude of meal plans. It's also worth noting that this is a subscription service, which means meal kits arrive every week, but you can cancel or pause it anytime you want with no penalty, so don't be afraid to try it out.
The only important decision you will have to make when you sign up is how many meals per week you want to try. If you opt for two servings, each serving is $12, and you'll have to stick to three or four dinners a week. Four meal plans cut the cost of a serving to $9, and you have the option to choose two or three meals a week.
Among other websites like Blue Apron, these meal kits are great for vegans or vegetarians, or folks trying to incorporate more plant-based cooking into their diet.
Dinnerly
Dinnerly is a meal kit provider where you can choose from various delicious dishes. All ingredients for self-cooking are put together in a cooking box for the selected recipes. The weekly selection includes a portfolio of twelve dishes, with the recipes being regularly swapped with new creations and ideas. This results in a varied spectrum of delicious dishes that suit almost every taste.
The special thing about Dinnerly is that the preparation of the dishes is exclusively geared towards the use of fresh and healthy food. The Dinnerly concept is based on the avoidance of artificial additives or flavor enhancers. The use of natural spices gives the meals an incredible flavor.
The large number and constantly changing selection of recipes enables time-saving top-quality cooking. The preparation of the dishes usually only takes a few minutes and is described in a compact form in just a few steps.
You can have all the ingredients you need for cooking at home that are delivered to you in portions. Dinnerly's cooking boxes are perfect for busy days when there is little time for shopping or planning meals. All the necessary ingredients are already in your kitchen and are waiting to be processed into a complete dish within a short time.
Dinnerly is indeed one of the top Blue Apron competitors that are worth your attention.
Gobble
Blue Apron competition is impressive, and Gobble is one of the nice Blue Apron alternatives. Gobble resides in the "quick and easy" category, boasting dinner in 15 minutes. The service claims not only a super-fast cook time but also zero prep and minimal cleanup with Gobble's chefs doing the bulk of the work for you. The price is about $11.99 per person.
Conclusion
Blue Apron competitive advantage lies in its reliability, but food services similar to Blue Apron are also worth your attention, that's for sure. As you can see, there are plenty of services to choose from on the market. So, if you are looking for an affordable way to make your life easier and spend more time with your loved ones, consider one of them and you will be completely satisfied.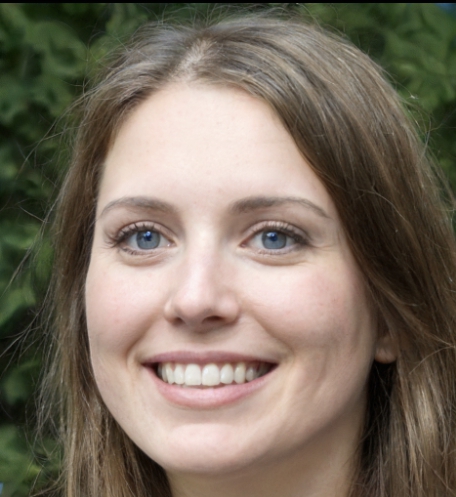 Hi! My name is Stephanie Hinton and I'm a trained expert in food and nutrition.