Working parents rush home from work only to find weary and hungry children requesting meals — it is frequent for many American households. They want to create a nutritious and pleasant dinner for their family, but they do not have the time to do groceries, prepare, and cook a healthy meal. Instead, people frequently go for a ready-to-cook prepackaged dish.
Chefs Plate is a weekly meal delivery service that brings organic food to your home. The service provides four meal options to choose from: traditional, family, 15-minute, and vegetarian.
Let's see what else the Chefs Plate review can tell you about this food delivery service.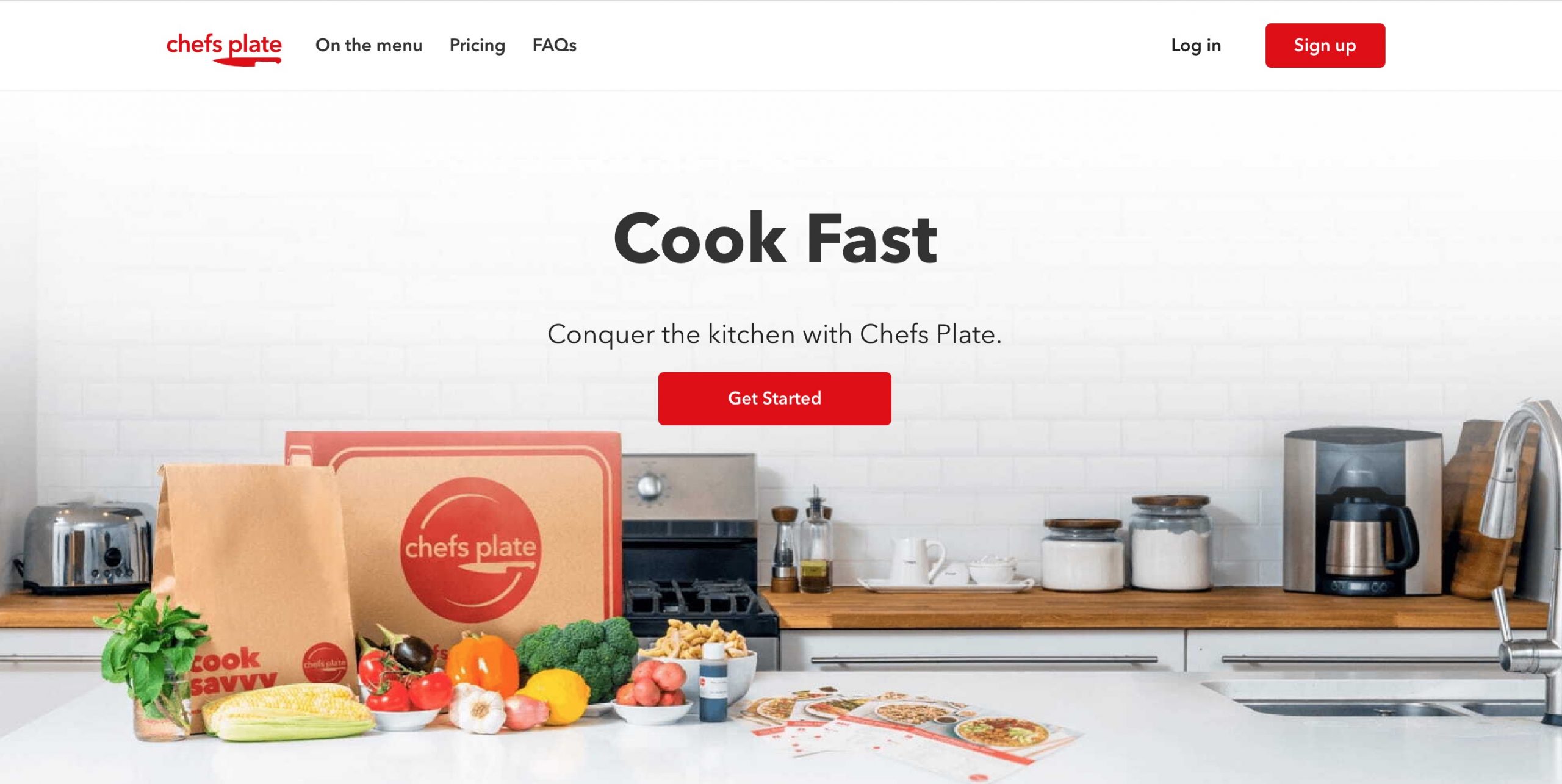 Chefs Plate Plans Short Overview: Pros and Cons
Chef Plates, like many other ready-to-cook meal delivery businesses, provide fresh ingredients in a chilled package. The recipe cards are also included in the box, and they contain drawings for each step of preparing your dinner. Therefore, again, like any other food delivery service, reviews of Chefs Plate include pros and cons.
Pros:
A wide range of dishes at a reasonable price;
Each dish on the menu displays the level of difficulty required, making it simple to choose what you can. The cooking levels are as stated;
You may easily skip any week you like delivery to virtually anyplace;
The calorie information is supplied.
Cons:
There are no recipe cards accessible online;
There are no dairy-free or gluten-free options available every week.
Pricing: What Are the Plans and How Much Is Chefs Plate?
When you subscribe, you will be able to pick from:
Traditional kit;
Family program;
15-minute plan;
Vegetarian meal kit.
Recipes from plan to plan frequently overlap, and you may swap recipes if you find items you do not like.
You may choose when you want your meals to arrive in addition to your meal plan. Many folks who work Monday through Friday may prefer to have their deliveries made at the start of the week. Others may require a Friday delivery if they rely on the service to care for their families while one parent works over the weekend.
Chefs Plate cost ranges: $45.96 — $143.84 for a week plan, and $8.99 — $9.99 for a serving.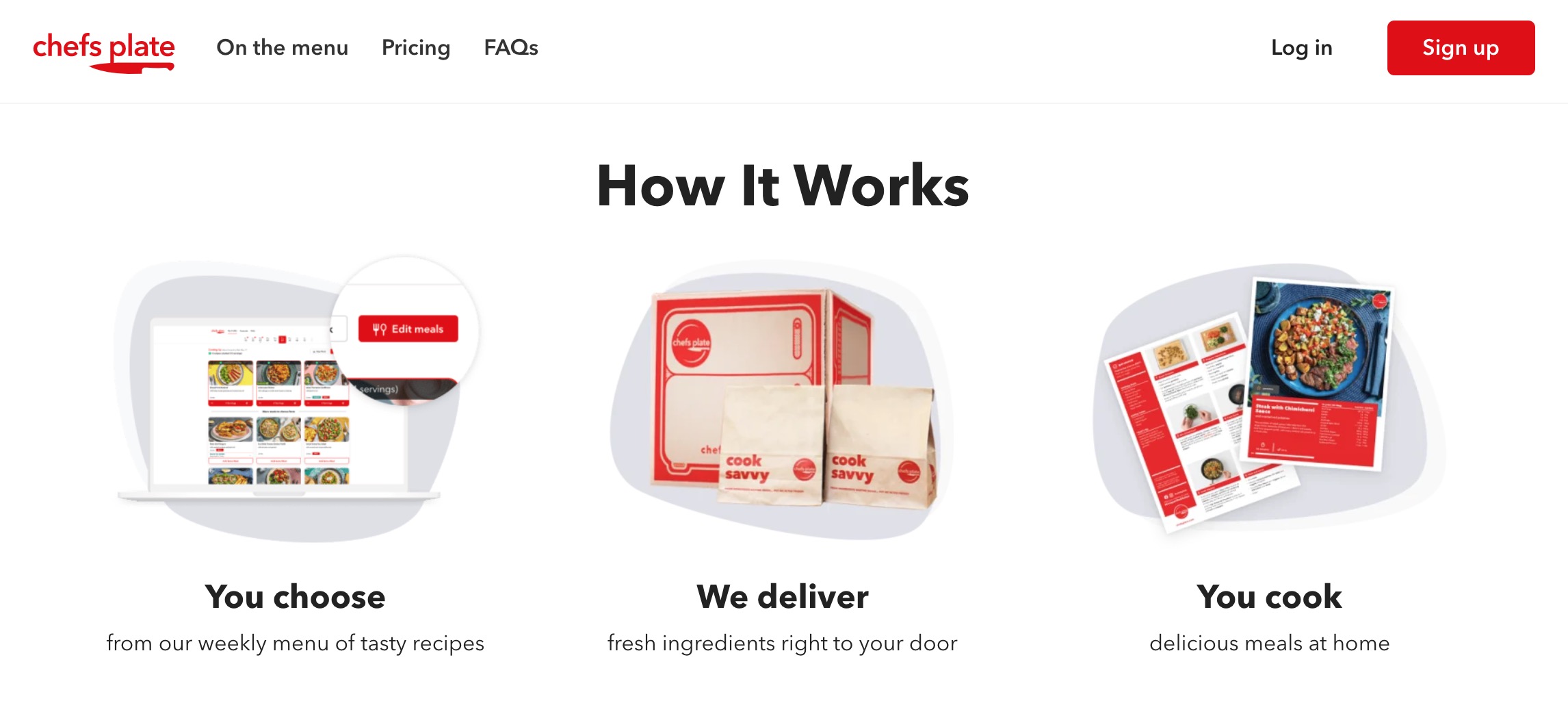 How Chefs Plate Works
The most affordable Chefs Plate prices (two meals for two people) start at $50 (plus a $6 delivery fee). To get a package, you must first subscribe to it. Then, each week, you must choose your meals from a menu. All of the ingredients are sent in a chilled box. It comes with the recipe cards to prepare them.
After that, the package is delivered to your home. If you are not at home when the package arrives, it is placed at your door.
Like many other meal delivery services, this one will give you a fantastic discount to check out their service. You may sometimes receive Chefs Plate promo code for three free dinners in your first box when you join their service.
Your discount will be applied instantly once you sign up for a membership. It's an excellent opportunity to check out the service for less money, and everyone wins! Often, subscribers may receive referral coupons that will benefit them as well if you utilize them.
How Easy Are Chefs Plate Meal Kits to Prepare?
Each package will include easy-to-follow step-by-step directions for making your recipes. Do not be concerned if you notice the quantity of packaging in your delivery.
Even though you have bought a meal box, you will not have to spend any time in the kitchen. Though companies like Chefs Plate eliminate buying groceries and preparing meals, you are still responsible for all prep work and dinner preparation.
Who Is Chefs Plate Good For?
Chefs Plate meal reviews appear to be dedicated to acquiring seasonal food, meat, and fish from local farmers. They provide a range of food alternatives such as vegetarian, family, and 15-minute meals.
Chefs Plate menus include nutritious food alternatives as well as giant, easy-to-follow recipe cards. It's an excellent chance for people who want to branch out from their usual monotonous dinners and try new healthy seasonal alternatives that they can replicate again and over.
Who Isn't It Good For?
The most remarkable piece they have available is for four persons. According to Chefs Plate meal delivery reviews, while families are becoming smaller, this choice does not allow for visitors, larger children, or more excellent appetites. It is also not suitable for those who have diet restrictions.
While you can suspend your membership at any moment, you cannot make these adjustments on the go. The company takes pride in having a shallow food waste margin (1%) and only distributes the items required to prepare your meal. It also leaves no place for leftovers.
Chefs Plate Packaging
Your meals are packaged in a double-lidded, enclosed environment for your convenience. All seasonal ingredients are obtained from local Canadian farms, making them fresher than grocery store imported vegetables.
Each meal is wrapped separately in a brown paper bag with a hole to peep inside and see what's for supper. The bags also have a detailed nutrition label, ideal for individuals who wish to keep track of their calories and nutrients. The packaging is recyclable.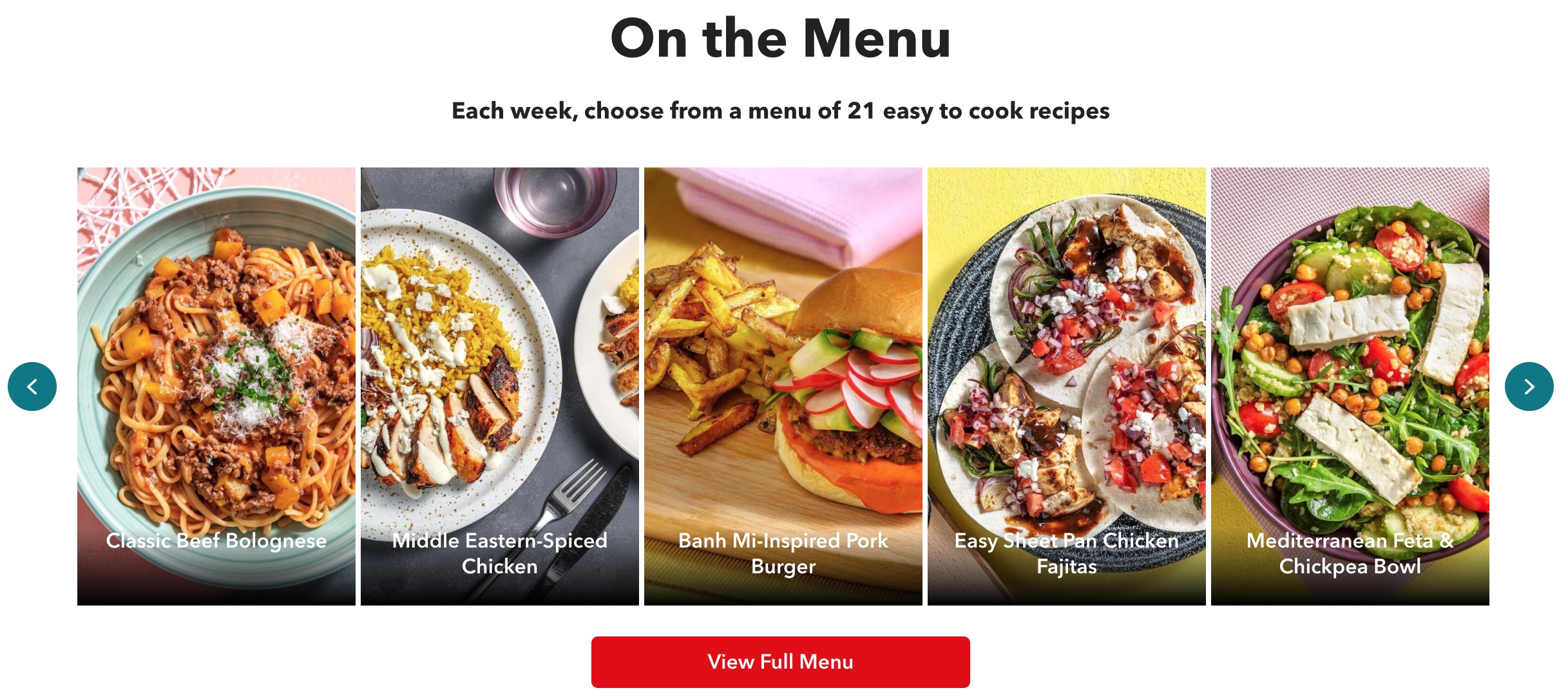 Chefs Plate Reviews for Changing and Canceling Order
The website is simple to navigate. With a few clicks, you may order your meals, alter your plans, skip a week, or cancel your membership. The firm maintains active profiles on Facebook and Instagram, where you may reach them via Messenger and Direct.
Turnaround times range from 4 to 7 days, depending on the date you choose for delivery. Sundays through Wednesdays are their delivery days. Any modifications to your order must be made by 11:59 p.m. on Wednesday, the week before your delivery date.
Customer Service: Reviews for Chefs Plate
Customers may pick when their delivery comes, and internet reviews speak well of their customer service. Any problems are usually handled swiftly, and consumers are offered refunds or complimentary meals.
Chefs Plate Alternatives: Chefs Plate vs. Good Food vs. Hello Fresh
Let's compare three food delivery services — Chefs Plate, Good Food, and Hello Fresh.
Program Options
These meal kits' plan selections and pricing are close, varying from $8.75-13.33 each meal, with Good Food being the most cost-effective and Hello Fresh being the most expensive. Typically, programs for families are the least costly choice, while rapid preparation plans are the most costly.
The disadvantage of Hello Fresh is that it does not offer four portions for two meal options. The minimum dish order for a four portion meal plan is three dishes, which would be far too much food. Chefs Plate wins with its flexibility because it offers small-batch, two people, x two meal alternatives (there is a $6 Chefs Plate pricing on the delivery vs. no-charge delivery for all other options).
It also surpasses its competitors because Chefs Plate is the only company that lets you quickly suspend your membership and just opt for delivery during the weeks you want it.
Recipes
Chefs Plate has 18-19 different dishes, Good Food has 18, and Hello Fresh only has 12. All three include various menu alternatives, such as family meals, vegetarian selections (not vegan), and rapid prep options. In terms of the number of options, Chefs Plate looks to be the winner.
Packaging
Chefs Plate and Hello Fresh package their dishes in paper bags, but Good Food utilizes plastic bags. They cannot be reused legally in Ottawa.
Delivery
All three firms provide delivery across Canada seven days a week, and the most adaptable is Good Food. The order deadline is Wednesday for items placed between Sunday and Wednesday and Saturday for orders placed between Thursday and Saturday.
The Verdict: Chefs Plate Meal Kits Review
Why is it Canada's best delivery service? With the superb vegetarian alternatives on the market, the food delivery has raised its Chefs Plate ratings through hard work and devotion! Many Chefs Plate meal kits reviews say that their cuisine is tasty, quick, and simple to make, and the pricing is reasonable! If you want to sample the entire meal kit experience for the least amount of money, this is the choice for you.
Chefs Plate meal packages will save you time when it comes to meal planning and grocery shopping. Their cuisine is restaurant-quality but far less expensive, plus you know who prepared foods!
Even if you are a newbie in the kitchen, Chefs Plate recipe cards will walk you through the procedure step by step. Chefs Plate review has assisted you in determining whether this is the appropriate company for you and your family, so it's up to you!
FAQ
Are Chefs Plate Meals Healthy?
Chefs Plate takes every attempt to acquire food from local farmers, fishers, and organic growers. Given the realities of Canadian terrain and winters, there is a limit to how much local produce they can include in their meal packages. In a 2017 interview, the creators claimed that the firm averages about 65% of its meal kits supplied by local Canadian companies if winter months are included.
Is Chefs Plate Easy to Cancel?
You have the option to cancel at any moment! In most situations, numerous people said that customer service was excellent. Its online account management system allows you to skip a week with a single click. Your membership, however, auto-renews each week, so if you wish to cancel your plan, skip a delivery, or suspend your program, you must contact Chefs Plate before the weekly deadline.
Is Chefs Plate Worth the Money?
It is a great option for Canadians seeking a meal service for flavor, recipe originality, and quality. And it is unlikely that you will find a cheaper option in Canada. This food delivery is excellent for adventurous cookers. Every week, try out new and unique dishes to improve your cooking abilities. You may even try recipes at various culinary levels to enhance your abilities.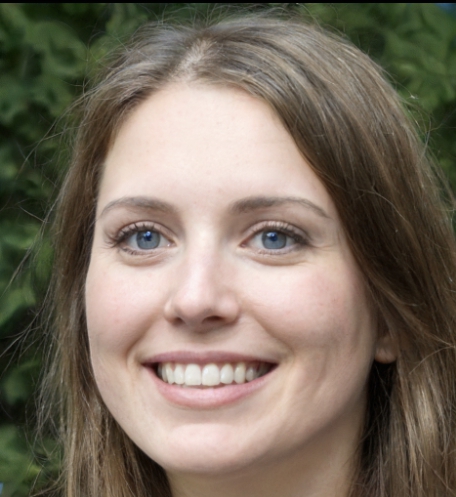 Hi! My name is Stephanie Hinton and I'm a trained expert in food and nutrition.