In this review, we will try to compare two companies, Daily Harvest vs Green Blender, known for their great smoothies and detox programs. It doesn't matter what type of food and lifestyle you have. The Daily Harvest menu is for those accustomed to being on the rise, feeling energized, and caring about their health. However, thanks to the right combination of ingredients, the dishes will appeal to those on a diet and do not limit themselves.
The Daily Harvest team is a master of their craft who, day after day, are ready to create masterpieces of raw food cuisine for you – amazing smoothies, refreshing cold-pressed juices, delicious salads, and desserts. As a basis, Daily Harvest takes freshly squeezed juice or natural nut milk, which Smoothie recipes have been collected by experts in raw food cuisine, who took care of a brilliant combination of ingredients. Therefore, a smoothie can be a light snack or a full meal.
Green Blender believes that every moment spent striving to make the world a better place brings us closer to something truly great! Everyone on the Green Blender team – from courier to chef – adheres to the principles of healthy eating. They cooperate with professionals in their field and are always glad to meet new people. Green Blender recipes are designed with food compatibility in mind. The detox program is compiled by the best physiotherapists, authors of individual diet programs, popularizing the ideas of therapeutic fasting and raw food diet. I you want to know the difference between Green Blender vs Daily Harvest, you must read this review to the end.
Short Overview
| | | |
| --- | --- | --- |
| | Daily Harvest | Green Blender |
| Dietary preferences | Veggie, organic, healthy, gluten-free, plant-based | Dairy-free, soy-free, |
| Menu variety | Nine cups, twelve cups, twenty-four cups | Five smootie kits |
| Starting price | 6.99$ for per cup | 49.90$ |
| Shipping cost | From 6.99$ to $7.75 | From 4.90$ |
| Prep time | 4-5 minutes | 1-2 minutes |
| Delivery Area | almost all over the USA | almost all over the USA |
| Learn more | Read Daily Harvest review | You can see the experts conclusions on the Green Blender review |

Plan and Pricing
Daily Harvest lovers can choose from a variety of smoothie or favorite soup ordering programs weekly or monthly. The weekly cost for nine servings is $ 69.75; if you order 12 servings, the cost will be $ 89.88. If you order 24 servings, the cost will be $ 167.76. The monthly cost for 24 servings is $ 167.76. One serving is equal to one cup.
Green Blender offers several packages to its users:
 New start;
 Monthly Challenge plan;
 Healthy Habit plan.
To purchase the weekly plan "New start," you will have to pay $ 49. One smoothie will cost you $ 4.90.
The Monthly Challenge plan includes four boxes that cost $ 176. It turns out that a serving costs $ 4.90.
The Healthy Habit plan includes the delivery of twelve boxes for a total cost of $ 468. Delivery is free when choosing any plan.
Green Blender has a varied meal plan and smoothies.
Types of Menu
To understand which is better Daily Harvest vs Green Blender food delivery service, you must read this review. Daily Harvest service of ready-made smoothies, soups, snacks, and lattes. Raw soups are a great solution for those looking to make their diet light and healthy. Fragrant Gazpacho, soft pumpkin, spicy Tomato – here you will find soups for every taste, and you can be sure that such a dish will energize you for the whole day! Also, do not forget about washing out the main thing – smoothies, for example:
Cherries and Almonds;
Carrots + cinnamon;
Bananas + green and more.
Daily Harvest stocks fruits, vegetables, and berries for smoothies and juices daily, so they are always fresh and juicy.
All of the products in Daily Harvest are natural, no dyes or preservatives, and there are no animal products on the menu.
The best detox cocktails of the Green Blender are almost all green smoothies. For example, a mixture of avocado, spinach, and kale pulp. Avocado and spinach will fill the drink with useful substances, and fiber from cabbage will cleanse the intestines of toxins and other harmful deposits. The most popular Green Blender smoothies, as practice shows, are:
Apple with spinach and fresh cucumber;
Carrot with pineapple and grapefruit juice;
Pumpkin – Lemon and lime are added to vegetable, green, dietary and cleansing smoothies.
The watermelon smoothie is very good in taste and effect.
 Cinnamon and natural vanilla are added from spices to cocktails.
Chocolate smoothies, cashews, and dates go well with them.
If we compare the Daily Harvest vs Green Blender menu, we can say that the Daily Harvest menu is more varied and interesting.
Packaging and Delivery
Daily Harvest uses only high-quality and environmentally friendly packaging for food storage and delivery: corrugated boxes, kraft bags, plastic, and recyclable Kraft containers. All food is packed in individual containers that are hermetically sealed. Containers containing hot meals, soups, or warm snacks can be used for reheating in the microwave or oven. Containers with cold snacks (fruits, salads) must not be heated to temperatures over 60 degrees.
Each container has a corresponding instruction on the film or lid. The menu contains all the information about the day's dishes, composition, and calorie content. When developing the Daily Harvest menu, breakfast, lunch, lunch, and dinner meals are distributed based on the principles of healthy eating. To achieve the maximum effect, especially when losing weight, we recommend eating the meals in the order indicated on the menu.
Green Blender offers its users safe and convenient packaging. Main criteria:
100% recyclable;
Hermetically sealed;
Safe for products;
Microwave safe;
BPA Free
According to the review, both companies Green Blender vs Daily Harvest, place great emphasis on packaging and sustainability. Package of the Daily Harvest looks aesthetically pleasing and stylish.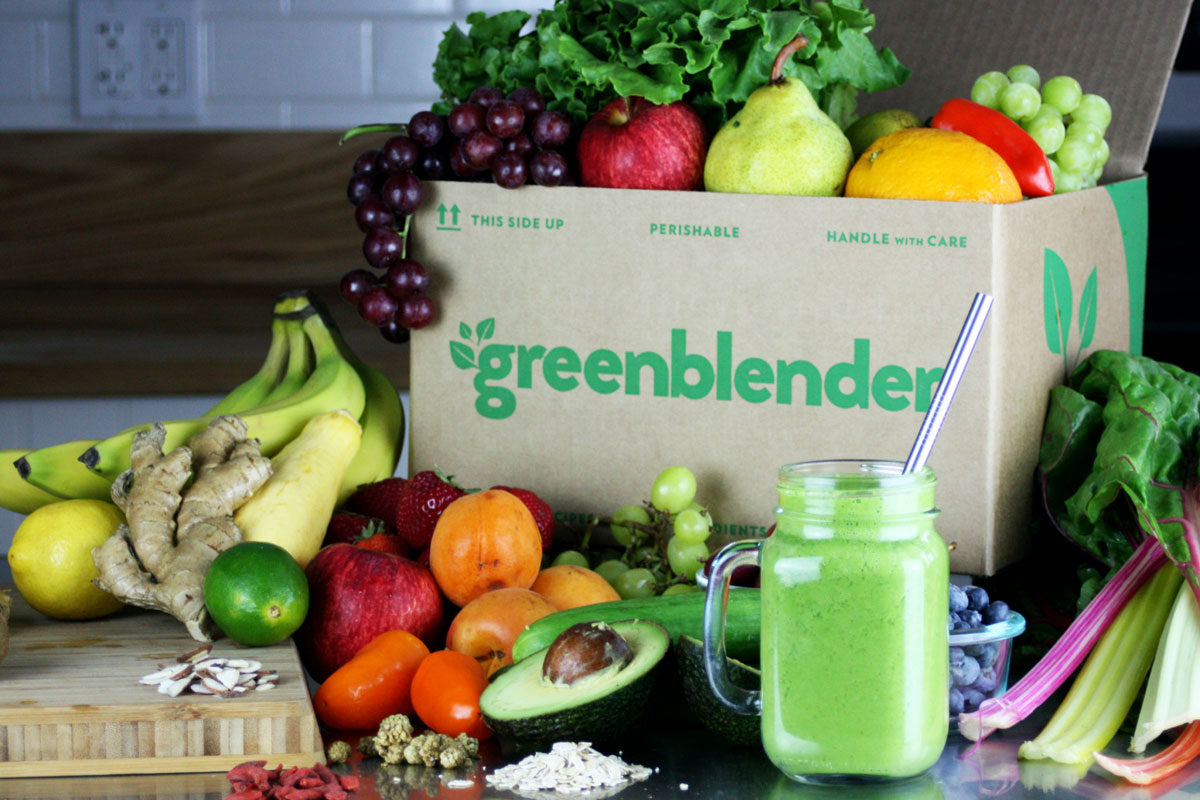 Cooking Process and Taste
Healthy lifestyle users are distinguished by a conscious approach to their diet, diet, snacks, and the foods they choose. They plan their purchases and know exactly what they want to buy. For them, the composition and ingredients of the product are primarily important, so Daily Harvest does everything to ensure that their users are satisfied and chooses the freshest products for preparing their menu. All Daily Harvest rations are delivered daily.
This ensures that you always have fresh food in your diet. Delivery times: Daily Harvest delivers in the mornings from 6 am to 12 pm with the option to select a 2-hour delivery interval.
Green Blender uses only fresh vegetables, fruits, nuts, and superfoods – plant foods high in nutrients. All products contain unheated fruits, vegetables, nuts, and superfoods – which means they retain all the benefits of vitamins and minerals. The main value of Green Blender products lies in the perfectly matched composition of ingredients that allows you to transfer all the benefits of fruits and berries to the body while serving as the most nutritious and healthy alternative diet. Delivery of the main menu works daily from 08:00 to 18:00.
Therefore, delivery time is from 30 to 80 minutes, depending on the distance of the area and the number of orders (check the exact delivery time with the consultant). Delivery of detox programs: from Monday to Saturday from 07:30 to 11:00 at a convenient half-hour interval. Delivery of detox programs is free. Both companies have no problems with delivery, and they promptly deliver food to their users.
Ordering and Cancellation process
You can pay for your Daily Harvest order in cash or by credit card on the website and the courier. When ordering, you must select the desired payment method at the stage of ordering or inform the operator. If something does not suit you in your order, do not throw it away or eat it. Just call our operators at the phone number listed on the website and report the problem. The problem will be solved as soon as possible. If you do not like something in your order, you will be exchanged for a new order or compensated. You will need to return the old order for verification. Replacement of dishes takes place at the address of the delivery or issue of the order at self-pickup.
You can place an order through the website or by calling Green Blender. Acceptance of orders are from Mon-Sun from 10:00 to 21:00. By placing an order on the Green Blender website, you agree to receive SMS messages about order status, promotions, and special offers.
When canceling items from a paid order (or when canceling an entire order). You can order another product for this amount or return the entire amount to the card by first writing an e-mail or by calling the number indicated on the website and informing the Green Blender operators about it. Refunds occur within 3 to 5 days in automatic mode.
Companies Daily Harvest or Green Blender make concessions and try to please the client. They will easily change your order or return the money when the order is canceled. Compare Daily Harvest vs Green Blender with the help of the review and make the right choice.
Customer Support
Daily Harvest food delivery operators address customer issues regarding grocery delivery:
Food quality;
Payment methods;
Cost;
Terms of transportation;
 Sending suggestions and complaints.
If the service is difficult – open the page "Technical support" for a free informational consultation. Fill out the form following the prompts. You will soon receive a response from the operator. The program is distributed free of charge. You can install the application on Apple and Android phones.
Green Blender support specialists handle all issues related to the site, from site functionality to food quality. They answer quickly by phone, by the feedback form – also by mail – within 12 hours. In general, the support works promptly, for the most part, is friendly, and tries to help the client – the quality of service at Green Blender is quite high. There are no problems with the competence of specialists. They try to solve the arising problems to please the client. Customer support is ready to answer any question about the work of the site. Complaints and suggestions are accepted, then the answer by mail or call back. If the complaint was substantiated, you could count on an apology and bonuses.
Conclusion
More and more modern people prefer to lead a healthy lifestyle: in particular, eat right, follow a diet, and play sports.
However, in the fast-paced rhythm of days, it is the question of full and proper nutrition that becomes not the easiest one to implement. A person often does not want to waste time on cooking, preferring semi-finished products and canned food; seizes the feeling of hunger with fast food, fatty, and sweet food. It is not attentive to the choice of products and does not think about which food is healthy and which is not.
Therefore, healthy food delivery services were created to help solve this problem. In this review, you will read a lot of information about food delivery and cooking companies and read about Daily Harvest vs Green Blenderyourself, and make the right decision.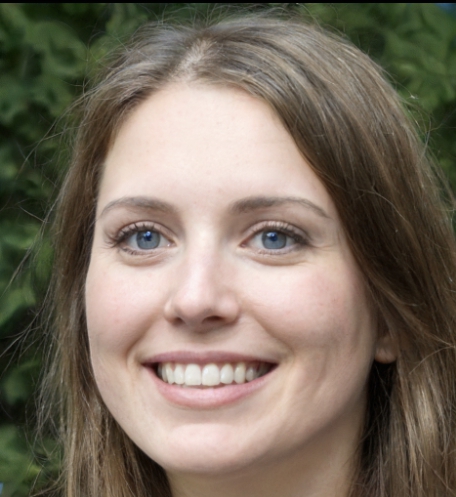 Hi! My name is Stephanie Hinton and I'm a trained expert in food and nutrition.