Prior to choosing one and the best meal kit company, people go the extra mile comparing the options. They seek their friends' feedback, overlook online reviews as well as trust ads promoted by bloggers and other well-known people. Today, this review will uncover the difference between Everyplate and Dinnerly, two services that compete in the utmost affordability when it comes to prepared foods. However, there can only be one winner – Dinnerly versus Everyplate, who is the best?
Short Overview of Dinnerly
Dinnerly is an affordable weekly meal kit delivery service. They promote their company as tasty, fresh, and fast-to-prepare dishes at $4.69 per meal only. Looking ahead, you won't find restaurant-like or gourmet recipes since they resemble more homemade delicacies. 16 recipes available each week with rotating ingredients for a fast cooking experience only. You might say, why so cheap? Dinnerly mentioned on its official website that compared to many other food delivery services, they do also use the same quality ingredients; however, they add less of them to fasten the preparation time. Beyond that, they got rid of paper cards with cooking instructions and went for digital recipe cards. Finally, Dinnerly is not a company that may boast dozens of marketing ploys to attract customers. There are no fancy ads. Still, as you may see online, people know them because of their bargain prices. Note, they do not cater to special dietary preferences.
They currently service the most of contiguous U.S.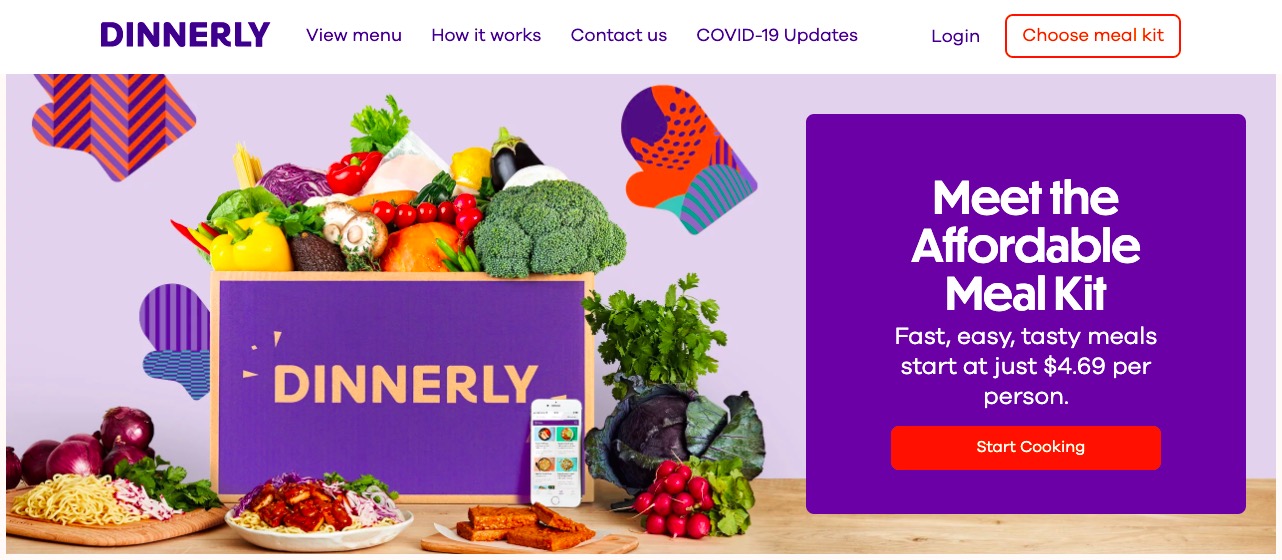 Short Overview of Everyplate
Meet affordable meals – this is what you see by entering the website of Everyplate service.
This company is also known for its bargain prices when it comes to weekly delivery. They offer recipes at $4.99 per adult-serving. Similar to Dinnerly, Everyplate has homemade recipes made from fresh and healthy ingredients. You receive your order pre-portioned, which eliminates waste of food and storage of bottles which you will use only once. Beyond that, Everyplate is very proud of having over 2K positive feedback on their Facebook page from people who tried their service. Simultaneously, do not expect to see many dietary restrictions met. Since the Everyplate prices are low, they inform that they do not cater for gluten-free, Keto, Paleo diets but simply offer tasty twists.
They currently service most of the continental U.S.
As of now, one thing is obvious – two services are not the best deals when you look for special diets. For now, a go-choice is Dinnerly since its prices are a little bit lower; however, let's see what they both may offer further on.
Pros/Cons of Dinnerly
| | |
| --- | --- |
| Pros of Dinnerly | Cons of Dinnerly |
| Tasty prices for every paying capacity | Not friendly toward dietary restrictions |
| Fast cooking since fewer ingredients in the dishes are involved | May be not available for delivery into your area |
| Delicious but healthy options | |
Pros/Cons of Everyplate
| | |
| --- | --- |
| Pros of Everyplate | Cons of Everyplate |
| Affordability at its best | Does not meet dietary restrictions |
| Positively reviewed by people | May not be available for delivery in your area |
| Flexible plans and healthy/tasty meals | |
Dinnerly and Everyplate are pretty the same in their pros and cons; however, let's say that Everyplate positive reviews are more valued today when choosing the best meal company in the industry.
Dinnerly Pricing
As was mentioned above, Dinnerly is famous for its lowest prices per serving on the market. However, do not forget that everything depends on the meals and quantities as well as the shipping cost.
Today, their pricing is available based on two plans they offer. Dinnerly has a two-person box and a family box for larger orders.
When opting for a two-person plan, you will pay:
3 dishes weekly are equal to $5.29 per portion. The total cost is $40.73;
4 dishes weekly are equal to $4.99 per portion. The total cost is $48.91;
5 dishes weekly are equal to $4.99 per portion. The total cost is $58.89;
6 dishes weekly are equal to $4.89 per portion. The total cost is $67.67.
The shipping for each order is $8.99.
Family box:
3 dishes weekly are $4.99 per portion. The total cost is $68.87;
4 dishes weekly are $4.99 per portion. The total cost is $88.83;
5 dishes weekly are $4.89 per portion. The total cost is $106.79;
6 dishes weekly are $4.69 per portion. The total cost is $121.55.
The same shipping cost applies for a family box – $8.99.
Everyplate Pricing
Everyplate has only one plan to order from, and the prices are all the same regardless of servings and meals per week.
2/4 servings = 3/4/5 meals per week are $4.99 per week without exclusions.
The shipping cost with Everyplate is also $8.99.
Note, they both justify such a shipping cost by saying that it helps them to keep the actual meals at lower prices compared to other companies.
Let's say that Everyplate seems more reasonable in pricing.

Types of Menu
To compare Dinnerly vs. Everyplate in their meal delivery menus, one won't be puzzled since they do not have many options or designated menus to meet certain dietary preferences. Nevertheless, with both, it is possible to find tasty recipes.
Dinnerly Meal Options
With Dinnerly, you may find dishes that are fit for low-carb, kid-friendly, vegetarian, low-calorie cravings. There are no vegan, Keto, Paleo options, however, you may contact Dinnerly service directly to receive any recommendations that may fit your taste the most. By the way, if you cater gluten-free meals, there are some dishes tagged as – no added gluten.
Their rotating menu looks the following:
Meat-lovers – Fried chicken with mashed potato, Burger with parmesan fries, Steak with rice, Tacos with guacamole;
Vegetarians – Ravioli with spinach, Bean/cheese pies, Tofu with rice and broccoli;
Pescatarians – Shrimp bowl.
Alongside this, some Dinnerly dishes are labeled with a protein variety pack name. It fits those who want to power themselves with extra protein if they are on a diet. Most recipes contain no more than 7 ingredients which enhance and fasten your preparation time. The service will also include vinegar, sugar, and salt in the order if you do not have such essentials at home.
Everyplate Meal Options
Everyplate also has meat, veggie, and organic protein-powered options. Beyond that, one may find spicy recipes.
The Everyplate rotating menu looks the following:
Meat-lovers – Chicken sausage linguini, Onion burgers, Butter steaks;
Vegetarians – Bea tostadas, Tomato/zucchini panini;
Spicy options – Chicken sausage soup, Pork Tacos.
That's pretty it when it comes to the Everyplate menu. One may want to see more options for pescatarians, however, they previously ensured to mention on their website that they just offer homemade recipes without any extra dietary specialties.
Dinnerly is the best when it comes to the variety of dishes.
Boxes
Everyplate vs. Dinnerly boxes are quite efficient, and you won't experience too much packaging as it happens with most meal kit delivery services. Still, when overlooking this information on their website, Dinnerly ensures to provide detailed information on recycling, unlike Everyplate.
Dinnerly Boxes
All the boxes delivered to you are SFI certified. They use paper materials sourced from designated forests that won't harm the ecosystem much. They are fully recyclable. As for ice packs that help to deliver your organic food frozen, they contain water and super absorbent polymer materials, which are also non-toxic ones. Alongside this, your box will be equipped with liners, either foil pouches or cotton ones which you may recycle. Finally, some additional ingredients come in bottles and containers, same recyclable.
Everyplate Boxes
Everyplate boxes are curbside recyclable. The food comes with gel ice packs which you may reuse if needed, and box liners. There is not much information on all the materials, however, their website reveals instructions on how to recycle them all.
All in all, their boxes are good if you do not like to deal with much stuff after having your prepared foods delivered. The winner in box comparison is Dinnerly. Firstly, because it is smarter when it comes to details for people regarding recycling. Secondly, everything is more convenient.
Ordering process
Dinnerly vs. Everyplate are almost the same in ordering. With both, you click the button found on the home page and proceed with ordering. When ordering with Dinnerly, you may choose to make your box vegetarian one at a free cost. Then, you choose the location by indicating your ZIP code and email and proceed with delivery details and payment. Only after, you have to select the preferred meals for your week. With Everyplate, you first select a plan (which is actually one and only), and then indicate your delivery address, and proceed with payment to select the preferred meals.
By the way, Everyplate has an offer of 20$ OFF if you refer their service to friends, and they start ordering with them as well. Therefore, Everyplate is good for extra savings and a referral program if you have plenty of friends.
Support
Dinnerly or Everyplate support? Let's say that every person loves convenience, hence, they look for Live Chat where they may address their inquiry immediately. Dinnerly has this option, while Everyplate does not. You may reach both customer support teams by email too. To be honest, they have an FAQs page where all common questions are answered, hence, you do not even experience any need for contacting them directly. Based on customers' feedback found online, those who contacted the two companies' customer services were satisfied. Their staff was courteous and tried their best to solve any issue professionally. Therefore, you are most likely to be treated the same decently.
A more convenient approach to addressing inquiries is with Dinnerly.
Conclusion
Which is better Dinnerly vs. Everyplate? By overlooking all aspects throughout, it is worth saying that they both do not lie about affordability. Their prices are one of the cheapest on the market, and you may greatly save by choosing one of them. Still, you should not forget that alongside low prices per serving, there is a shipping cost that is not free with both. As for their menus, Dinnerly and Everyplate are not the best options if you follow a certain diet; however, there are some dishes with no gluten and for vegetarians. Boxes and ordering process are good and efficient with both Dinnerly and Everyplate. All in all, you may choose each of them and never regret it, but if deciding on the best delivery service to eat tastily and spend less, it is Dinnerly.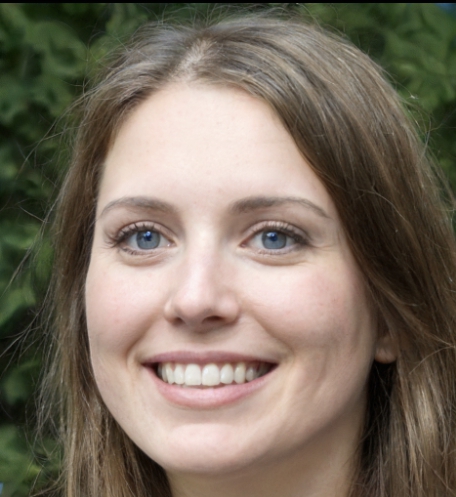 Hi! My name is Stephanie Hinton and I'm a trained expert in food and nutrition.