Healthy eating, fresh and organic ingredients, and everything at affordable pricing? It may sound like a joke taking into consideration the pandemic-affected prices in groceries. Yet, no need to write it off as lost since meal kit delivery companies still make advances with lots of paying capacities. If you have never tried such services before, this Freshly vs Factor 75 review might come in handy. Looking ahead, both may surprise you with delicacies, freshness, and a myriad of health benefits.
Short Overview
Let's provide you with a short overview of the two companies straightaway.
Freshly
Factor 75
Dietary Preferences Met
Freshly gluten-free and peanut-free options. Upon the request, a service is ready to meet you halfway with other diets;
Factor 75 offers vegan, vegetarian, Paleo, Ketogenic meals;
Plans/Menus
Crafted Classics;

Signature Collection;

FreshlyFit;

Takeout Twist;

Purely Plant;

Proteins and Sides.

Chef's Choice;

Keto Factor 75;

Calorie Smart.

Pricing Policy
From $8.49 up to $11.49 per meal;
From $11 up to $15 per Factor 75 meal;
Shipping Fee
$3.99-$12.11 depending on the Freshly plan;
Free of charge;
Cooking Required/Not Required
Not required;
Not required;
Delivery Area
Freshly has 48 states covered.
Factor 75 has 48 states covered.
Both companies are good for people with dietary preferences, and two can make advances with something extra regarding the prepared foods. By now, it looks like Factor 75 is more pricey, however, let's move to their actual pricing policy to learn more.
Plan and Pricing
Freshly is known for its low prices when it comes to fresh and organic food ingredients. Their dishes are also attractive, taking into consideration medium-sized portions. As of now, you can go for 6 Freshly plans, which previously were limited to 4 only – Purely Plant and Protein with Sides have been recently added to cater to more eaters who may follow a vegetarian or sportive lifestyle. All the rest plans look as follows:
Crafted Classics;
Signature Collection;
FreshlyFit;
Takeout Twist;
Purely Plant;
Proteins and Sides.
What about the pricing matter when ordering with Freshly meal kits?
4 meals/weekly – $11.49 (per 1 serving);
6 meals/weekly – $9.49 (per 1 serving;
8 meals/weekly – $9.29 (per 1 serving);
10 meals/weekly – $8.99 (per 1 serving);
12 meals/weekly – $8.49 (per 1 serving).
Unfortunately, Freshly may not boast free shipping. It will greatly depend on the Freshly plan, and the number of servings ordered. Currently, it varies between $3.99-$12.11.
Now, its direct competitor Factor 75. This meal delivery service focuses on meeting your expectations regarding healthy, chef-crafted nutritious meals. Around 20+ Factor 75 options to order from their rotating menu. Yet, Factor 75 does not have so many designated plans compared to Freshly. As of now, you can pick from the following:
Chef's Choice;
Keto Factor 75;
Calorie Smart.
As for the cost involved for the Factor 75 boxes, be ready to contribute the following:
4 meals/weekly – $15.00 (per 1 serving);
6 meals/weekly – $12.83 (per 1 serving);
8 meals/weekly – $12.38 (per 1 serving);
12 meals/weekly – $11.50 (per 1 serving);
18 meals/weekly – $11.00 (per 1 serving).
Compared to Freshly, the Factor 75 prices have a huge difference. Yet, by signing up for Factor 75 meal kits, you get absolutely free shipping.
The absolute winner is Freshly with a variety of plans and good-to-look-at prices for many paying capacities.
Types of Menu
The menu is diverse with both food delivery services, and one may find lots of guilty-pleasures for their liking. As it was started, let's go for Freshly first. You can check the Freshly rotating menu examples available in September 2023.
Crafted Classics:
Sausage Baked Penne;
Herb-Roasted Chicken;
Three-Cheese Turkey.
Signature Collection:
Bunless Bison Burger;
Turkey Chilli;
Beef and Broccoli Bowls.
FreshlyFit:
Beef Bowl;
Honey-Peach Chicken;
Keto-friendly Chicken.
TakeOut Twists:
Pork Carnitas;
Beef Burrito;
Honey Chicken;
Purely Plant:
Cauliflower with Cheese;
Baked Lentil Pasta;
Salsa Verde Burrito.
Proteins with Sides:
Turkey Meatballs;
Mash;
Herb Chicken Breasts.
It is worth adding that Freshly ingredients all come from local farmers and are inspected by Food Safety and the USDA, which means there are no fillers, preservatives, and additives.
All in all, the choice is huge. Everything caters to your healthy eating. Upon the request, you can contact Freshly to learn whether they may skip adding particular ingredients or tailoring a dish per your diet preferences. Based on clients' feedback, they welcome such requests to exceed one's expectations.
Factor 75 just enlists their rotating menu without dividing it per their plans. You can alone check the descriptions of Factor 75 dishes or again contact them for a follow-up if you have a specific dietary regimen. The rotating menu of September 2023 looks the following way:
Grilled Chicken;
Keto Mushroom Burger;
Tomato and Turkey Ragu;
Cauliflower with Salmon.
It would be fair to say that the Factor 75 menu is comfortable to scroll. Each Factor 75 dish is marked with either Keto, Spicy, Calorie-Smart hints for you to understand.
Again thanks to a huge choice of plans and their rotating menus, Freshly is a good fit for those who want to have options to switch week by week.
Packaging and Delivery
If you have ever used meal kit services or are a regular client of high-end restaurants and cafes that offer takeaway, you should know that they care about the environment. It means that they care about their packaging and delivery comfort. Factor 75 vs Freshly are also those services that have a mission to make recycling easier.
Freshly uses modified atmospheric technology when it comes to packaging. In simple terms, it is in charge of prolonging and enhancing the foods' shelf life by approximately 200%. It will protect your food from the rapid growth of aerobic organisms inside, which may potentially affect the quality of ingredients. Then, Freshly provides recycled denim insulation and gel packs to cool your delivered delicacies. As for the sizes, boxes will depend on the number of servings, but everything is easy to recycle. On some occasions, you can also reuse them if needed.
Factor 75 also provides detailed information on their recycling and delivery practices. For instance, the company delivers all boxes that are BPA-free CPET. To make it simpler to understand, such Factor 75 used plastics are fully safe for dish storage as well as for use while reheating your meals with microwave and oven. Everything that comes to you from Factor 75 is in insulated boxes that are filled with gel packs. You can freeze your Factor 75 prepared foods for a long time. Other information found on their website just may hint you at how to recycle everything.
Who is the winner? After overlooking the delivered foods, reading the clients' feedback, and their website information, both competitors, are great in packaging and delivery. With the two of them, you can freeze your dishes, eat them straight after receiving, and reheat them with microwave and oven. Moreover, if needed, you can reuse the boxes if you find them fit for other purposes. Everything is safe.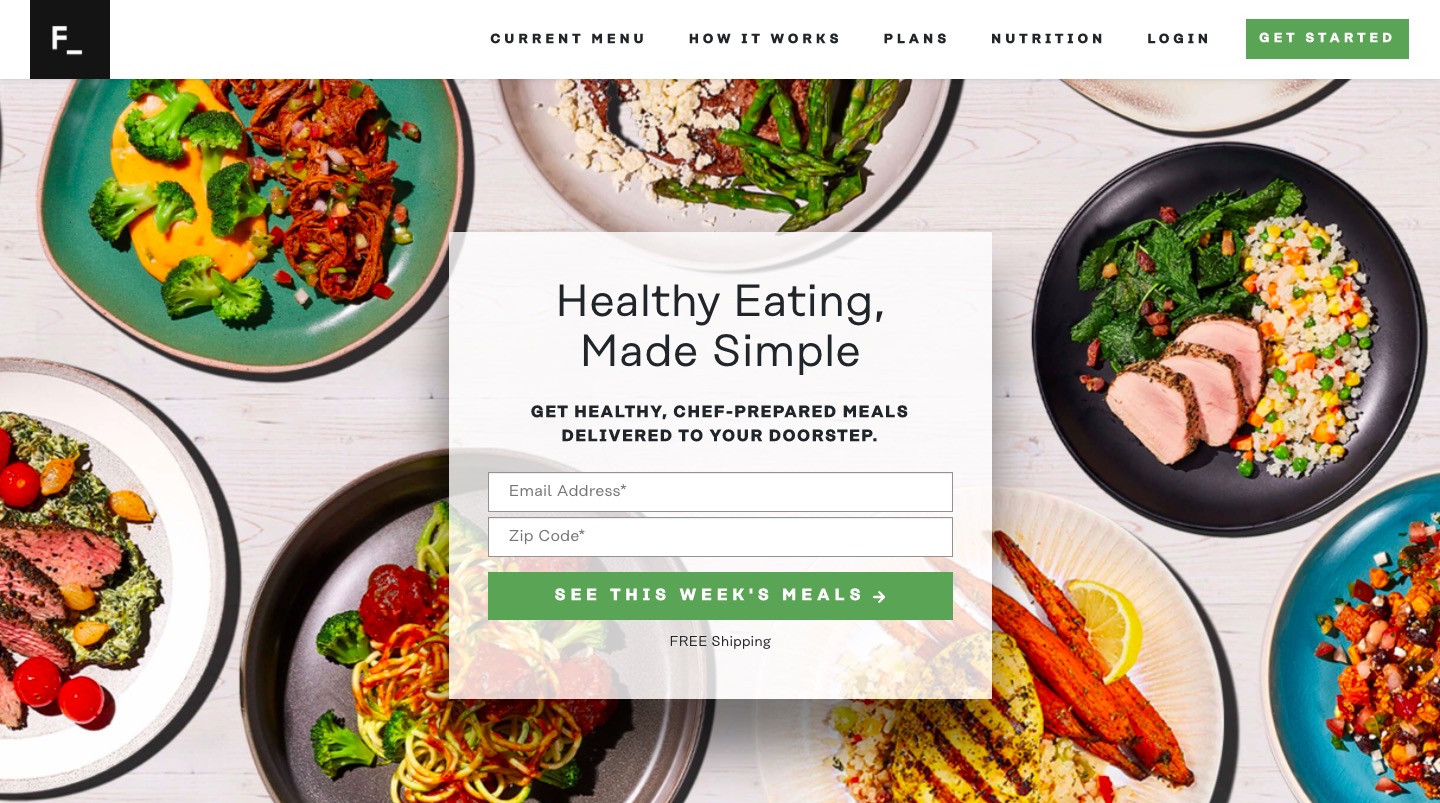 Cooking Process and Taste
Freshly or Factor 75, when it comes to taste and ease of cooking? Oh, a hard one. Both companies are known for providing clients with ready-to-eat meals. It means that you do not have to stay chopping the ingredients, boiling meat, or cleaning the fish. All your ordered delicacies come with recipe cards, instructions, and information on their nutrition levels.
You simply take your meal, eat it cold, or reheat it using the microwave or oven. For instance, with either Freshly and Factor 75, you find the steps for reheating on the back of each meal. On most occasions, it will take less than 3 minutes. Normally, the seasoning is fine, however, some clients add extra salt or pepper. But, remember that the "virgin" dish which you receive is already balanced in everything it should contain. Therefore, by adding extra salt, you may simply lower your metabolism, etc.
What about taste? Freshly is primarily known for freshness, as the name suggests. The existing users claim Freshly ingredients to be super fresh, and they never freeze anything. Some portions are huge, some are small. Most positive ratings are focused on their chicken recipes.
As for Factor 75, the taste is also decent, especially taking into consideration their exclusive Factor 75 burgers and salads.
Here is a draw game when we compare Freshly vs Factor 75 because both companies are great for no cooking, but delicious experience to various cuisines.
Ordering and Cancellation Process
Which is better Freshly vs Factor 75, when it comes to ordering and cancellation?
Freshly makes it all easier to understand when you visit their FAQs page. There are all possible explanations. Yet, you can cancel or modify, or update your order easily within your Freshly Account. The only requirement is to comply with the deadlines for your particular case. If you miss the deadline and want to cancel, the changes won't be applied. The same concerns the changes when you see that your Freshly dishes are currently being prepared or shipped. Still, if you have other inquiries regarding the ordering process or cancellation, they are more than happy to address them.
Pretty the same situation is with Factor 75. You can always change your order or cancel it by complying with the set Factor 75 deadlines. For instance, your Factor 75 orders can be skipped only when you do it prior to their weekly cutoff, which occurs at 11:59 pm CT on Wednesday. For more information, refer directly to them.
With the two, you can change, modify or skip your deliveries with no trouble. Yet, the winner is Freshly because it has more detailed information on any of the processes on their official website.
Customer Support
Now, we come to the customer support team. How does it work with them?
Freshly has a very good choice of communication methods. You can reach their representatives by using either a Facebook messenger, email or contact them by phone call or text message. Beyond that, Freshly has a support page with all possible FAQs. Based on clients' feedback, they are very responsive and are glad to make advances even with the most strange requests.
With Factor 75, it is hard to find the Contact Us page, hence, you may think they are not reachable. Yet, you can reach Factor 75 via email, phone, and text. It is not available 24/7.
Freshly has more communication methods for any preference, hence, they are better for clients who regularly come across some inquiries.
Conclusion
After acknowledging the difference between Factor 75 and Freshly, it is possible to say that both services are great for healthy eating. They meet many dietary preferences and are ready to make advances with extra requests. To help you choose the winner, let's say Freshly is the best delivery service, but only because of cost comparison affordability and a myriad of plans and dishes. Therefore, grab your first delicacies with them. If not your fit, Factor 75 will await you.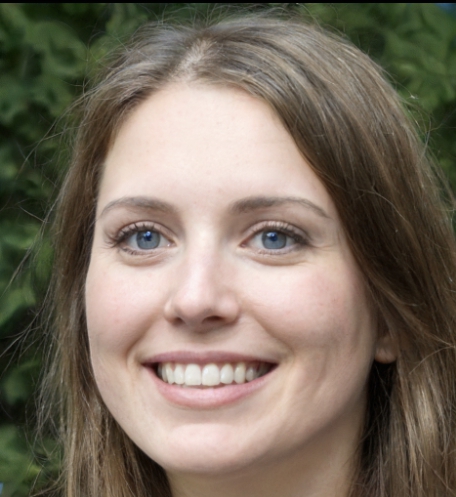 Hi! My name is Stephanie Hinton and I'm a trained expert in food and nutrition.