Modern life is much easier and more convenient than it was a couple of centuries ago. You do not need to do laundry or cut the grass on your lawn manually. There are various tools that allow you to cope with these tasks fast and easily. Moreover, nowadays, it's not obligatory to spend hours cooking meals. These days there are lots of companies offering versatile meal delivery services. It's enough to subscribe to a definite plan, and you savor healthy and tasty dishes every day without effort. The only thing you should do is to pick up the best delivery service that meets your needs, tastes, and desires. Below you can find Hello Fresh vs EveryPlate comparison. Its aim is to help you to define your favorite and order only the best-prepared foods.
Short Overview of Hello Fresh and EveryPlate
When you compare Hello Fresh vs EveryPlate, you may discover that еру services have both common and distinguishing features. They have almost the same operating principle. Hello Fresh and EveryPlate provide customers with meal boxes that take minimum time to prepare. They both cater for various plans and boxes. The clients can select the most affordable options. Companies have user-friendly websites where it's possible to subscribe to the desired plan online.
The table below presents the main traits and peculiarities of Hello Fresh and EveryPlate.
| | | |
| --- | --- | --- |
| | Hello Fresh | EveryPlate |
| Dietary particularities | Vegetarian, pescatarian, calorie-smart, low-carb fuss-free options | Vegetarian, family-friendly, regular diets |
| The number of available recipes | Up to 28 recipes per week | Up to 13 recipes per week |
| Min and max prices | $7,49 – $11,99 | $4,99 (+$3 per serving if you want to add premium ingredients) |
| Shipping costs | $8,99 | $8,99 |
| Cooking time | 15-40 minutes | 10-45 minutes |
The general EveryPlate vs Hello Fresh comparison can't be full without considering the coverage area of the services. Hello Fresh is considered to be a leader among American food delivery services. The service is ready to deliver kits across the continental states. Yet, the residents of Hawaii and Alaska can't order meals at the moment. As for the EveryPlate coverage area, it encompasses 48 contiguous US states.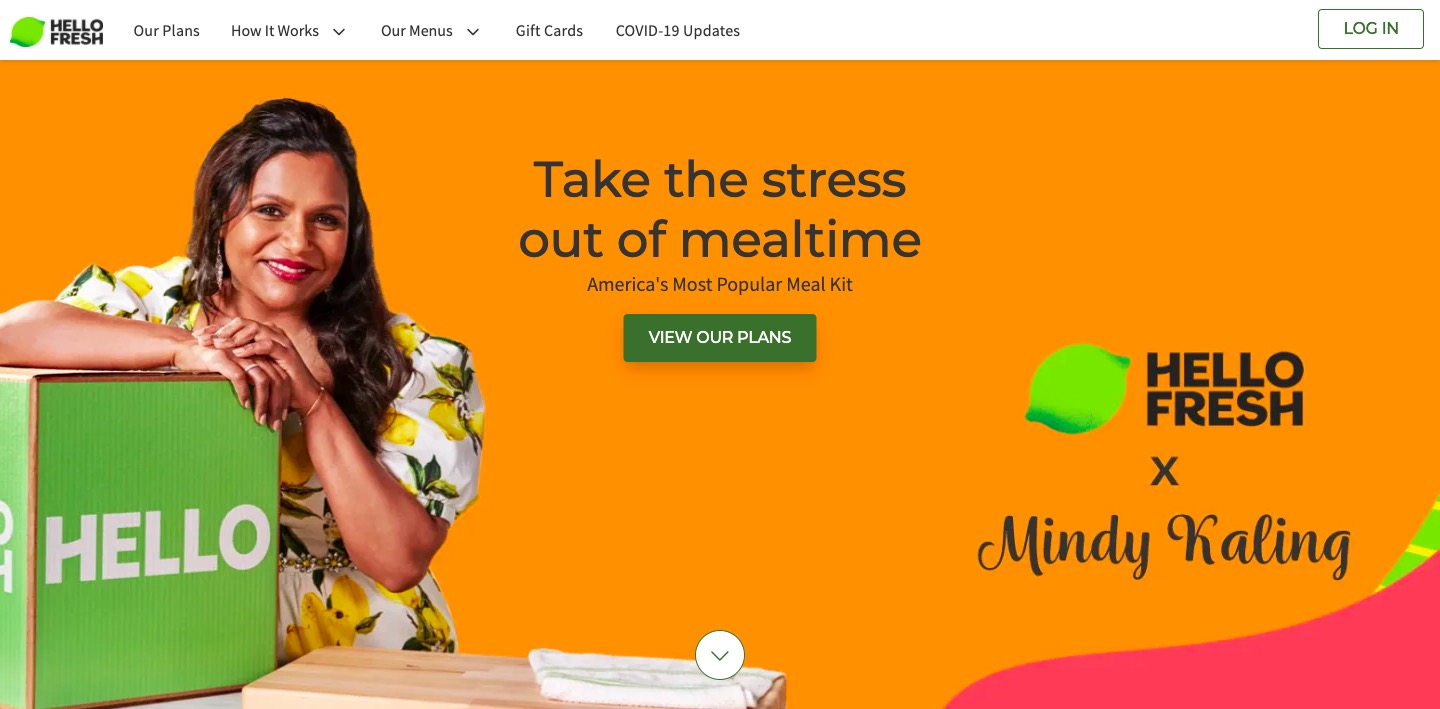 Plan and Pricing
When you try to decide which is better Hello Fresh vs EveryPlate, it's impossible to ignore the financial issue. Buyers need to know how much they are going to pay per serving, as well as per week or month.
Let's start with the favorite of the American consumers. Hello Fresh is characterized by a wider spectrum of available dishes. On the site of the company, you can customize your plan. You are offered to define the following aspects:
The number of people – 2 or 4.
Recipes per week – from 2 to 6.
The price per serving differs in accordance with the number of recipes per week you choose. Thus, the more Hello Fresh recipes you order, the less cost per serving is. For instance, if you pick up a plan for 4 people with 6 recipes per week, you are to pay $179,76 for the whole kit. It's also necessary to highlight that shipping is not free. It costs $8,99. Thus, the total bill for your Hello Fresh order will be $188,75.
If you decide to order EveryPlate variations, you are to experience the following alternatives:
The number of people – 2 or 4.
The number of meals per week – 3-5.
No matter which EveryPlate variants you choose, the price per serving is constant, and it's only $4,99.
Both Hello Fresh and EveryPlate allow clients to get discounts. It's necessary to enter a promo code while you are placing an order on the websites.
Thus, the Hello Fresh and EveryPlate cost comparison show that if you are looking for the cheapest solution, EveryPlate is a leader. You can hardly find a more cost-effective meal delivery service.
Hello Fresh and EveryPlate Types of Menu
Hello Fresh, as well as EveryPlate, is able to meet the needs, desires, and values of a wide range of users. Both firms are an ideal solution for busy people who want not only to save their time but also to follow a healthy and sustainable diet.
Hello Fresh Menu: Main Peculiarities
Hello Fresh is an outstanding choice for those who are looking for an exciting assortment of yummy and healthy dishes. There are 6 major categories you can choose from. They are the following:
It's a perfect solution for omnivores. The Hello Fres portions contain about 650 calories. Such recipes as Tuscan Pork-Stuffed Peppers or Crispy Cheddar Chicken are quite favorable among customers.
There are lots of mouth-watering Hello Fres meals. They are created to meet the needs of clients who do not eat meat or fish. You are to savor such vegan dishes as Sweet Potato Fajitas or Penne Rustica with a Kick.
Families with kids are to appreciate this variant. The meals include options that are proper for children.
If you want to lose weight or stay fit, you are to order meals from this category. You are to count on well-balanced and yummy meals every week. Such dishes as Sweet Soy Chicken Cutlets, for instance, make your mouth water.
The options from this category take minimum time to be cooked and cleaned up. The perfect example of such dishes is Sheet Pan Turkey-Meatball Flatbreads.
There are people who do not eat meat but are not against fish. They can't but appreciate this category.
Although not all the ingredients are organic, they are always fresh and tasty. At the same time, you may count on the top quality of every ingredient you find in the box.
It should be highlighted that alongside the recipes included in the chosen plan, you are to savor unique recipes you may find on the website of the platform. They are able to add more tastes to your dinners or suppers.
EveryPlate Menu: Distinguishing Features
There are three categories you may choose from. They are the following:
This category encompasses the most favorite options among users. Thus, you can't but appreciate Grilled Onion Burgers or Pork and Pineapple Tacos by EveryPlate.
If you prefer only vegetable products, it's worth trying such variations as Mozz, Tomato Jam, and Zucchini Panini or Cuban-Style Bean and Rice Bowls by EveryPlate.
This option is a perfect choice for large families with children.
All the portions are middle-sized. Each of them consists of about 500-700 calories. Not all the options may be described as organic food. It should be highlighted that EveryPlate doesn't cater to breakfast, lunch, or snack options. At the same time, you are able to order the so-called protein packs or premium options. For the latter ones, you have to pay an extra $3 per serving.
When it comes to menu diversity, the choice between Hello Fresh or EveryPlate is obvious. The first company caters for a more distinguishing and appealing selection of dishes. There are 50+ options every week the clients have an opportunity to explore. EveryPlate is far below its competitor.

Hello Fresh and EveryPlate Packaging and Delivery
When it comes to food delivery, it's of prime importance to prevent goods from spoilage. It goes without saying that products are time-sensitive and perishable things. Both Hello Fresh and EveryPlate do everything possible to provide each box with the needed shipping conditions.
Thus, EveryPlate packaging includes boxes, separators, ice packs, and plastic wrap. Box and separators are recyclable. Hello Fresh works with recyclable boxes, too. Moreover, both firms use ice packs you can send for recycling after you get rid of insulators.
When you choose this or that plan of Hello Fresh or EveryPlate, you are to pick up the most appropriate delivery day and time. They may vary from region to region.
As for convenience, Hello Fresh offers a more practical way to deliver their boxes. All the ingredients are packed and labeled separately in order to prevent confusion.
There is no distinct winner between Hello Fresh and EveryPlate when it comes to the peculiarities of the packaging and delivery processes. They are almost the same.
Cooking Process and Taste
The main idea of Hello Fresh and EveryPlate is to make the process as simple and trouble-free as possible. EveryPlate vs Hello Fresh review denotes that both firms state their dishes are quite easy to cook. People are to spend up to 45 minutes before they get their meals prepared.
Thus, if you prefer to cook using printable cards, EveryPlate is a winner. Yet, if it's quite convenient for you to cook looking at recipes on your tablet or smartphone, Hello Fresh is to meet your preferences. Moreover, this service provides clients with an awesome mobile application.
Hello Fresh and EveryPlate Ordering and Cancellation Process
You may be surprised to get to know that the process of choosing your meal plans is more time-consuming than the process of placing an order.
One of the most important requirements for the clients of Hello Fresh and EveryPlate is the necessity to register an account. Unless you do this, you are not able to place an order. Then, in your account, you may add alterations to your orders, as well as view the history of the previous ones.
It's also possible to pause and cancel your subscriptions in your accounts. Hello Fresh and EveryPlate require their customers to add such alterations five days before the next delivery date.
Customer Support
Whether you like it or not but something may go wrong when you subscribe to a meal delivery service. It's of prime importance to get competent assistance and support in case of emergencies.
Hello Flesh and EveryPlate, have a FAQ section on the websites. There you can find answers to the most common questions. If you fail to find a solution to your problem, you are to explore one of the following methods:
Contact 24/7 support chat by Hello Fresh.
Competent managers are to solve any problems in no time.
Use live chat or phone the customer support line by EveryPlate.
EveryPlate chat works 24/7, too. EveryPlate phone support line is available only during the working days.
Thus, EveryPlate seems to be a leader when it comes to providing clients with wider options of customer support services.
Conclusion
So, the difference between EveryPlate and Hello Fresh is rather significant. The companies have different targeted audiences. If you are aware of healthy and low-calorie food of top-quality, it's definitely better to choose Hello Fresh. Yet, if the financial issue is of prime importance for you, you can't but appreciate the options EveryPlate offers.
Considering all the peculiarities of EveryPlate and Hello Fresh, an indisputable leader can be outlined. It's Hello Fresh, while it always offers top-quality ingredients, excellent delivery options, and an awesome selection of dishes that are able to please even the most demanding clients. All these factors allow the platform to overcome its competitors.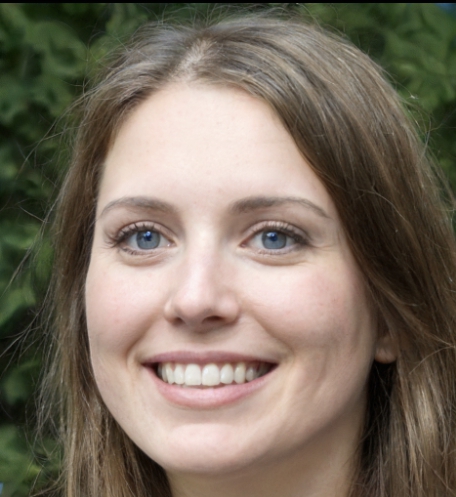 Hi! My name is Stephanie Hinton and I'm a trained expert in food and nutrition.