The topic of healthy and proper nutrition is becoming more and more popular among people every year. We hear more and more often about the invaluable benefits of a healthy diet for our bodies. Unfortunately, many of us still have false beliefs that what is useful is not always tasty. As we know, the working days of those who live in big cities are busy, so people eat on the go. Mosaic is a meal delivery service that aims at providing people with healthy and tasty food.
For some reason, most believe that healthy eating implies adherence to the most severe diet. But this is not at all the case. From healthy food, you can get not only satiety but also pleasure!
Short Overview
So, what is Mosaic? It is a meal delivery service that is focused on making food people eat healthier. The company was founded by two friends who both grew up lucky enough to have home-cooked, veggie-packed food at the table almost every night of the week.
All the food that is offered is vegan/vegetarian. Meals from this company are fully prepared, so there is no need to waste additional time cooking. Nevertheless, if you want your food to be warm, you are allowed to heat it. Heat and eat – that's it. There is no boring cooking, preparation, or cleaning the dishes. Mosaic meal kits review say that the food is made by people, not by machines, which is a plus.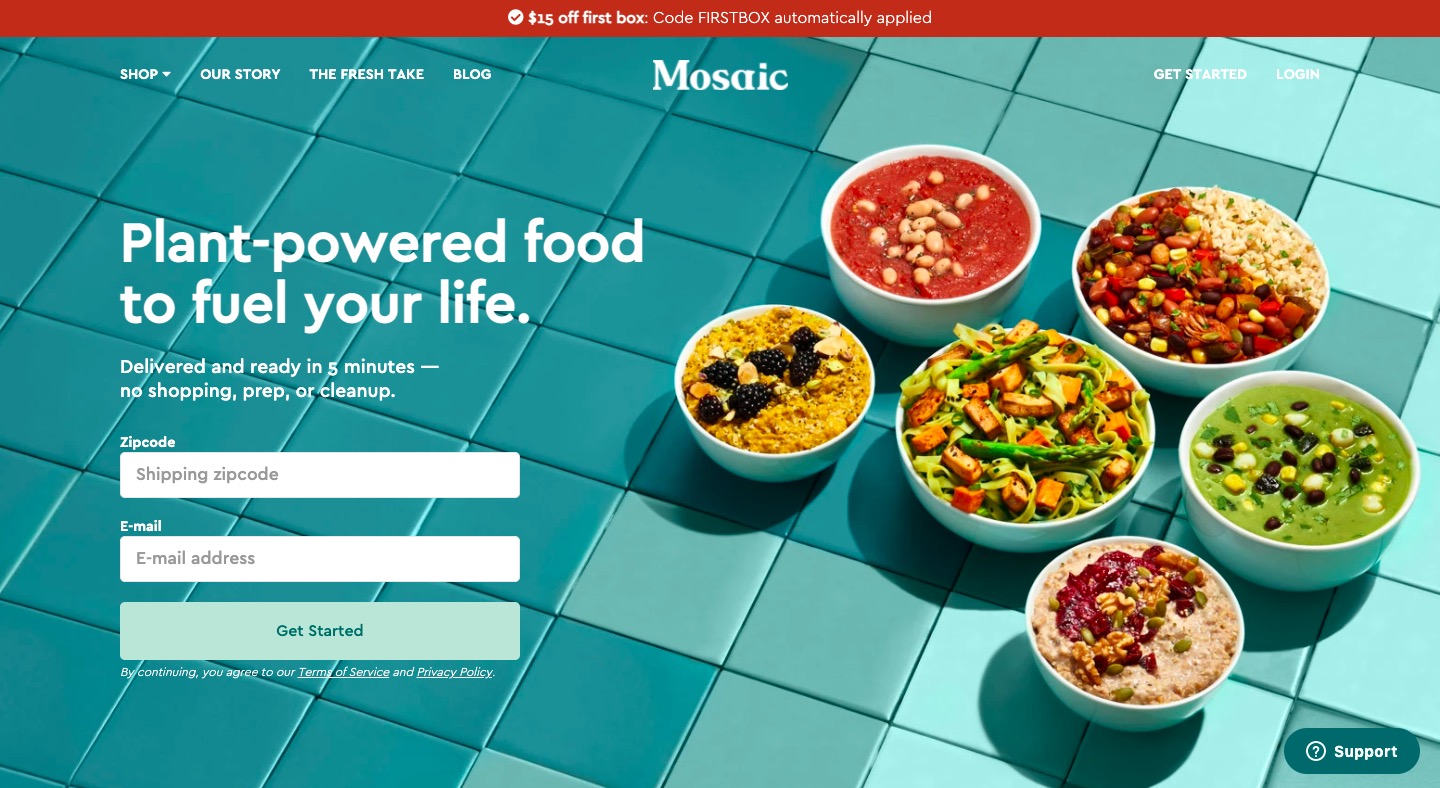 Let's now have a look at the advantages and disadvantages.
Pros
The focus is on whole foods.
There are plenty of bowls that look yummy.
The choice of vegan food is impressive.
Preparation takes little time.
The website is pretty informative: there are interesting guides, etc.
There are Mosaic recipe cards and detailed descriptions on how to prepare meals on the site.
Cons
If you are looking for a nice breakfast, you will be disappointed: there are few breakfast options.
Shipping is only free on orders over $100.
The philosophy of the company consists of three things: real ingredients, real cooking, and real impact.
The founders of the company believe that a meal cannot be good without good ingredients. According to the official site of Mosaic, all the ingredients are carefully selected to meet the high standards set by the founders. Ripe fruits, fresh vegetables, the best grains – Mosaic founders are convinced they form the basis of a healthy diet. No preservatives are used.
The second thing is cooking. The founders believe that homemade food is the best. So, only real chefs are engaged in cooking. No machines, better taste. The quality of Mosaic meals is taste-tested.
The last part of the Mosaic philosophy is real impact. The company's belief is that businesses make the world a better place to live. All the food is frozen to help fight food waste, which is great.
Pricing
Healthy eating, as defined by the World Health Organization, includes fruits, vegetables, legumes, nuts, and whole grains. The rest is optional. A limited amount of salt, sugar, and saturated fat is recommended.
Please note that the WHO puts vegetables and fruits as the first item in the list of components of a healthy diet – at least 400 g per day. Vegetables and fruits also make up a large part of all meals in the recommendations for healthy eating in different countries. Mosaic foods correspond to these standards, as they mainly consist of veggies, fruit, nuts.
So, what is Mosaic cost? To begin with, the selection of meals is pretty nice on the Mosaic site. There are veggie bowls, oat bowls, soups, or chef-crafted meals for $4.99-$10.99 per serving.
Please note that your order must meet a seventy-dollar minimum. Besides, there is a shipping fee ($7.99). If you are into healthy food, you can order lots of meals to exceed $100. In this case, the delivery is completely free. All in all, Mosaic prices are not too high. The minus is no free delivery for orders that are less than one hundred dollars. But there are many reviews that state Mosaic pricing policy is satisfactory.

How Mosaic Works
Mosaic is headquartered in New York. As we have mentioned, Mosaic food delivery is focused on delicious, healthy, and nutritious food. The goal is to make healthy and wholesome food available to all people.
If you want to select and order a Mosaic plans, you have to sign up on the official website. First of all, you will be asked to enter your email and a zip code. After this, you can proceed to get acquainted with Mosaic meals and choose the best for yourself. There are three options to choose from. Those are breakfast, lunch, and dinner. It is possible to fill your box with 8 or 12 items.
After this, you will be asked to select how often you wish to get your food delivered. The options are every week, every two weeks, or every month. There are rotating Mosaic menus that offer twenty meals each week. So, you will not be bored with the same food.
Mosaic takes sustainability very seriously. As we have mentioned, the Mosaic team is trying to help fight food waste and help people to become healthier with the help of properly selected food. Moreover, Mosaic provides people in need with food, which cannot but be appreciated.
The majority of Mosaic meal kits reviews are positive. Some negative ones are also found, of course, but it is impossible to make all people like you. All in all, Mosaic is trying to improve every day. Vegetarian and vegan dishes must be yummy – that's what the company founders believe in.
How Easy Are Mosaic Meal Kits to Prepare?
Mosaic meal delivery reviews say that the cooking process is incredibly simple. In fact, it cannot be called cooking, as all you have to do is to heat your food. There are two options for you to choose from: a microwave or a stovetop.
So, if you want to utilize a microwave to make Mosaic meals warm, all you have to do is peel up a corner of the plastic film to let steam escape. Microwaving takes five to six minutes. Stirring is required to feel the full taste of a meal. If you want to enjoy ingredients separately, this step may be avoided.
The second option is the stovetop. You have to add some oil (about one teaspoon) and water (two tablespoons) to a nonstick skillet over medium heat. Then, put your food here. Heating takes seven to ten minutes. Just remember to stir. You don't want to burn your meal, right?
Who Is Mosaic Good For?
Mosaic is a great choice for those who are busy enough to spend time cooking healthy food. If you want to be healthy, eat fresh food but are not ready to spend days and nights looking for places to purchase products and then cooking, Mosaic is a nice solution.
And, of course, it is a great spot for vegans. All ingredients are presented in the description for each meal, so it's pretty easy to find meals to suit your taste and needs.
Who Is Mosaic Not Good For?
It is easy to notice from Mosaic reviews that Mosaic is not the best option for families, especially big families. There are plenty of tastes, diverse spices, and sauces. Besides, children are unlikely to like such food. Also, it may be pretty expensive if your family is really big.
The second category of people who are not recommended to choose Mosaic is those who stick to the keto diet. Starchy veggies and plenty of rice make this delivery service not the best option for them.
Mosaic Packaging and Environmental Friendliness
According to reviews of Mosaic, the packaging is recyclable. They utilize cardboard containers for this purpose. Meal boxes are housed in other boxes that are made of the same material. All in all, reviews for Mosaic say such packaging is pretty handy.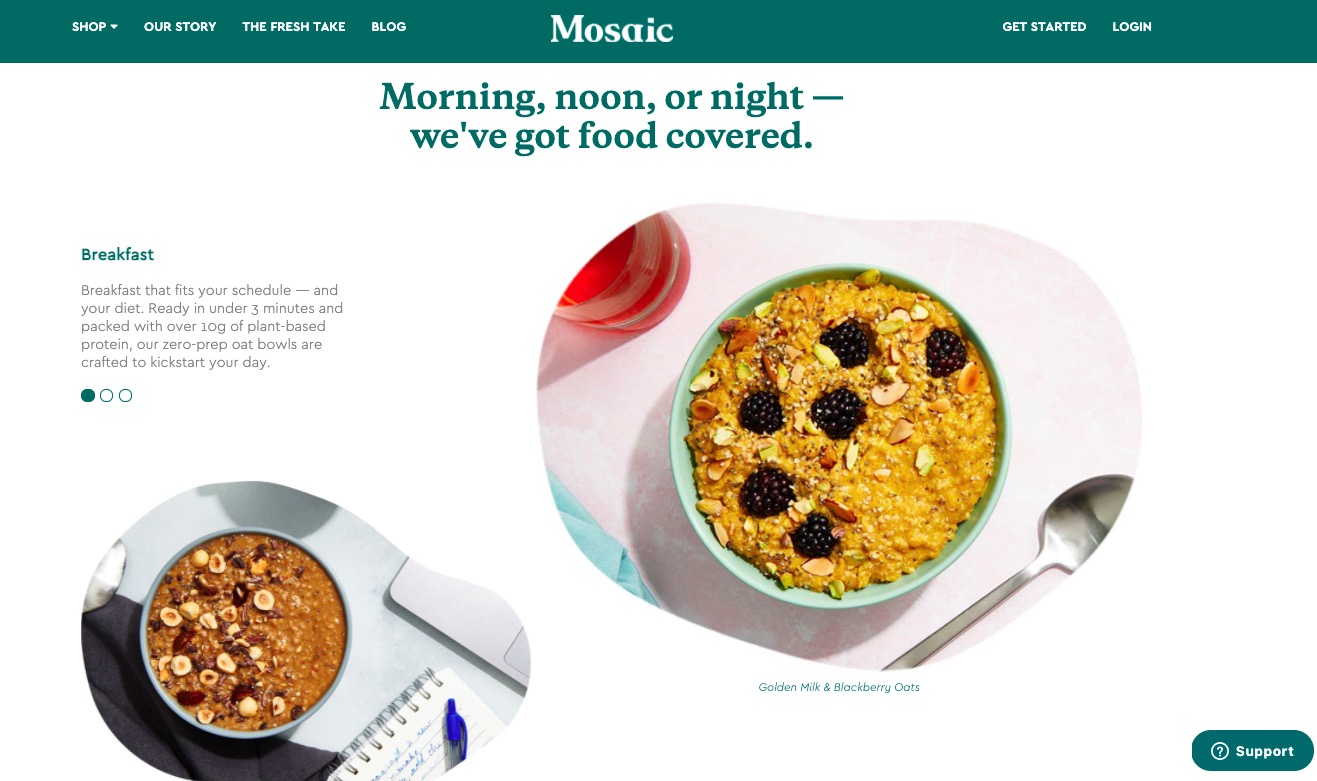 Changing and Canceling Order
As we have mentioned, Mosaic is a subscription-based service. This means the same collection of meals will keep coming if you don't edit your order, pause, or cancel. If you want to cancel your order and get your money back, contacting a support service is needed.
Customer Service
According to Mosaic meal reviews, customer service is great. There is a special Mosaic help center, where you can look for topics that are of interest to you. There, it is possible to type your question in a special field. Besides, you can choose from three categories that contain frequently asked questions. It is also easy to contact helpful managers to help you cope with your problem if you can't do it yourself.
Alternatives
To be fully aware of what else can be found on the market, we have decided to compare Mosaic to some other food delivery services.
For instance, there is a service called Fresh n' Lean. It offers different meal plans like Keto, Vegan, and even Low Carb Vegan.
Veestro would also be a good choice. It offers plant-based meals that you can filter based on dietary preferences. Dietary preferences presented are quite numerous, like kosher, soy-free, gluten-free, and more.
Conclusion
How much is Mosaic? Mosaic offers healthy meals that are ready for eating at reasonable prices. Moreover, it helps to save precious time you might have wasted cooking. Mosaic ratings are not too high, but they are stable, which means that this service already has a customer base. If you want to give it a try for the first time, you will be offered $15 off your first box. For this, you have to use a Mosaic promo code that pops up on the website.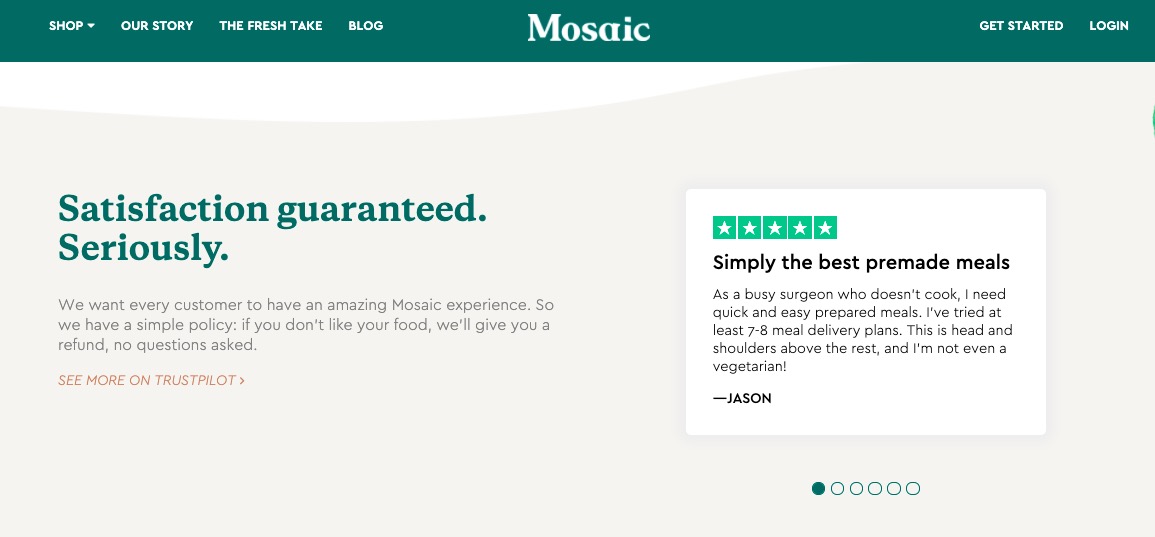 FAQs
Can I Try It for Free?
Nowadays, such an option is not provided. Nevertheless, if you want to give it a try, you can get $15 off your first box with the help of a promo code. Given the fact that the prices are not too high, it is pretty generous.
Is It Worth the Money?
The company provides healthy food made of fresh components by people. Moreover, the selection of meals is great. Indeed, the game is worth the candle.
Is Mosaic Easy to Cancel?
As we have mentioned, customer support service works just fine. It is pretty easy to contact professionals and solve any problems, including those that are connected with canceling orders.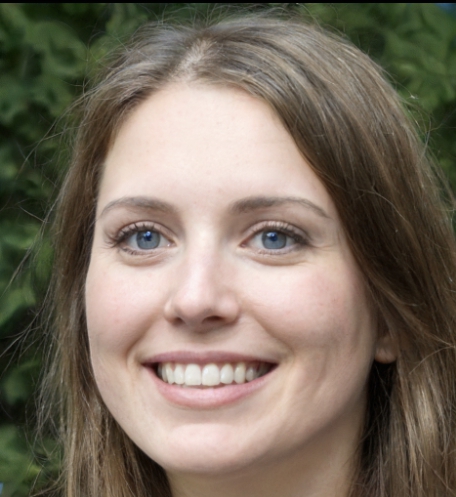 Hi! My name is Stephanie Hinton and I'm a trained expert in food and nutrition.