It is not always easy to cook pleasant meals daily, but luckily meal delivery services come to help. Nowadays, this industry has become very competitive, and it is easy to find dozens of meal delivery services available almost everywhere. It is also not difficult to sign up for a service that will disappoint you, but you should not worry anymore as this review will help you choose between two of the most popular healthy meal deliveries and analyze Peach Dish vs Home Chef.
It is a well-known fact that a healthy diet is an important part of every person's life. Every human being needs to get all the nutrition to function normally and feel happy in our day-to-day lives. Both Peach Dish and Home Chef offer an easy solution for those struggling with time and the ability to prepare organic and tasty food. There are a couple of differences between them that may impact your final decision of which food delivery company you want to order. Therefore, it is wise to take a brief look at what either provider offers.
Peach Dish provides various seasonal meal kits, most of which are made with a little bit of a Southern influence. The company was founded in Atlanta and focused on offering a wide variety of customizable menu options delivered to the whole US. No matter where you are, you can enjoy preparing a nice healthy meal quickly and easily. It is also possible to try out the service only once if you do not want to pay for the subscription.
Home Chef offers many food plans, and you can customize every meal to meet your needs and dietary requirements. The company mostly offers comfort food, so every DishDish will be familiar and taste like home. However, it is also easy to find some unusual recipes on their website if you are up for an experiment. Not only can you purchase a subscription and get the food delivered to your house, but also you can find Home Chef meal packs in some grocery stores in the US. Also, same as Peach Dish, Home Chef emphasizes fresh ingredients and organic food options.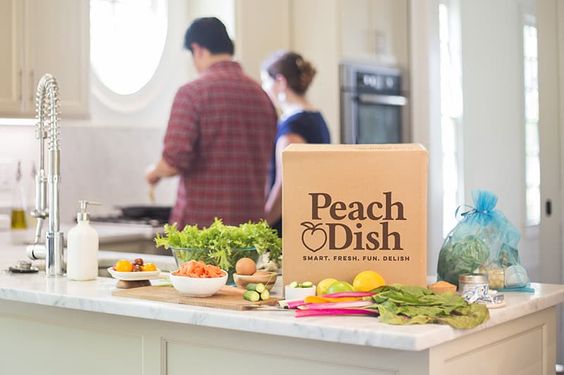 The table below shows a brief overview of the two heroes of this review:
| | | |
| --- | --- | --- |
| | Home Chef | Peach Dish |
| Dietary preferences | Vegetarian, Low calorie, Low carbs, quick meals | Meat/Seafood, Vegetarian, Vegan, Paleo, Gluten-free |
| Minimal weekly order price | $49.95 | $45 |
| Minimal meal cost | $8.99 for one | $12 for two |
| Shipping cost | Free for orders over $50, otherwise about $10 | Free for subscribers, otherwise up to $15 |
| Delivery Area | 98% of US | All US |
Plans and Pricing of Both Meal Delivery Services
While considering the difference between Peach Dish and Home Chef, the meal pricing that both companies offer plays a big role. As usual among food delivery services, ordering a food pack for a large group of people will cost you less. Home Chef offers a range of meal selections for one person, while in Peach Dish, the minimal serving is for two people.
Here is a brief overview of meal types and cost comparison of the two food delivery services:
Home Chef
one meal for one person $8.99-$18
three meals for two people $59.70
three meals for four people $120
protein meal plan for one person up to $75
Peach Dish
one meal for two people $25
one meal for six people $70
one meal for eight people $90
one meal for twelve people $130
As you can see, Home Chef offers more flexibility, as you can choose different types of meals and the number of servings for each. Peach DishDish, on the other hand, is limited in terms of selection, and minimal serving is always for two. Therefore, Home Chef here is a winner in pricing, as you can select a cheaper meal for one and go ahead, allowing you to customize the order and the amount of food more.
Types of Menus That Home Chef and Peach Dish Offer
The comparison becomes more interesting as it is time to discuss the Home Chef vs Peach Dish menu offerings. Both of these companies provide a list of healthy and fresh prepared foods options, so you can be sure that your diet will be kept under control. You will also find vegetarian/vegan dishes on both websites. The main difference between the competitors comes with the weekly meal selection and the ability to customize the order. It is time to compare Peach Dish vs Home Chef and briefly discuss their menus.
As it was mentioned before, Peach Dish focuses on Southern recipes, which may already be slightly unusual to you. Also, the main issue for some customers is the lack of meal variety. Peach Dish presents eight meal options every week; however, only four of these dishes change weekly. Four other meals will change every season, so after a while, you may find yourself stuck with repetitive orders. You will be able to check the menu for the next two weeks, which is a plus if you like planning. Also, there is a nice addition to the food packages, as they also have a different ingredient store on their website where you can order some goodies like jams, spices, and even some desserts.
Unlike its competitor, Home Chef dishes may be more usual to you regarding taste and cooking experience. It does not mean that they do not offer interesting and extraordinary meals, as the menu is always changing and you can choose some unusual to your diet options.
The weekly menu offers a selection of at least ten classic recipes, but in addition, you can find quick 15 minute kits, easy kits, and order some extras. Home Chef has a Customize It tool available for most of their dishes, making it possible to replace some ingredients. You can also check the menu for the next three weeks and skip the delivery if you do not like the offerings of the particular week.
At the end of the day, everything depends on your taste. If you are curious about Southern cuisine, Peach Dish is a good choice for you; moreover, you can place a one-time order and decide if you want to subscribe. Home Chef is more about having a selection of well-known dishes on your plate, but you can also play around with the customizing tool.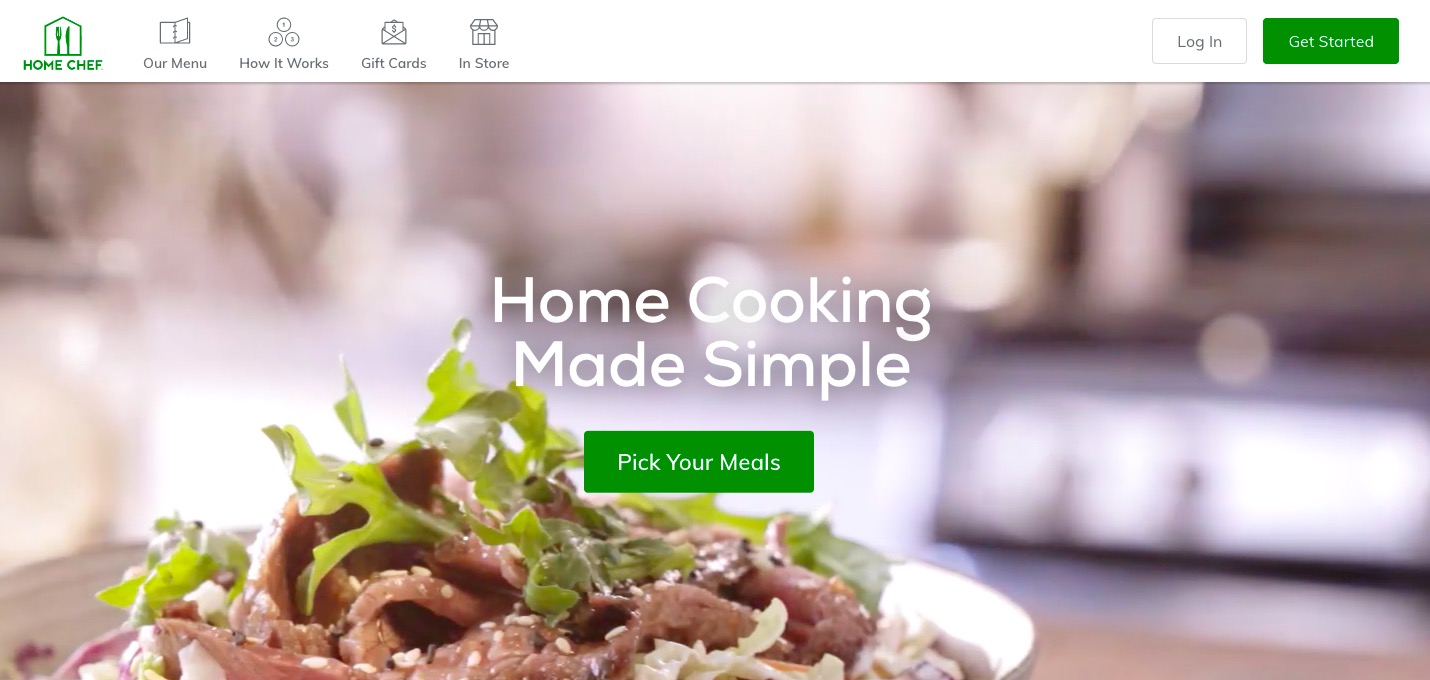 Order Packaging and Delivery Options
Now it is time to find out which is better Peach Dish vs Home Chef in delivery and food packaging. Every food delivery company wants to offer the best delivery service possible, focusing not only on the food quality but also on sustainable packaging and fast shipping. To make it simple, here is a short overview of both providers:
Home Chef
Peach Dish
Packaging

Minimal packaging
Recyclable or reusable

Ordering

Subscription
One-off orders

Shipping

It depends on the state, but usually three days a week
As a result, both companies care about sustainability by providing eco-friendly packaging options. You can also select a preferred delivery day while ordering from either of these food services. While Home Chef is available for subscribers, Peach Dish also offers ordering on a one-off basis, though you will have to pay the delivery fee in this case. Judging by the shipping flexibility, Peach Dish looks like a winner in this category.
Notes About the Cooking Process and the Food Taste
The competition of Peach Dish or Home Chef is not that strong when it comes to the food preparation specifics and the taste. Again, the taste is a very personal topic and depends on your preferences. Both food delivery services provide an extensive step-by-step recipe that you can follow while preparing your meal. The instructions are very detailed, making the process suitable even for those people who never cooked before.
Home Cook, however, provides more flexibility by offering quick 15-minute meal plans, which may be useful if you usually lack time to cook. They also have simple meal packs, where your cooking efforts will be minimal.
Food delivered from these services tasted great and looked delicious on a plate, but the score will go to Home Cook for their quick and simple menus.
How to Place an Order and Cancellation Policies
As in many other food delivery services, the process of placing an order is very easy both in Home Chef and Peach Dish. There no major differences between the two competitors here, as all you need to do is:
select a menu that you like
add it to a cart
select the delivery day you prefer
check out and wait for the tasty food to be delivered to your door
If you want to cancel your one-time order on Peach Dish, it is easy to do so on their website or by contacting customer service. With Home Chef canceling or rescheduling the order you have already placed will not be that easy, especially if it is your first try. Therefore, consider calling customer support if you struggle to do so.
If you have subscribed to either of those delivery services and do not want to continue using them anymore, do not forget to cancel your subscription, or you will still be charged.
Customer Support Service
If you have any troubles with your order, food ingredients or want to ask some questions, it is easy to reach out to both of these companies. Peach Dish has phone support that is available Monday to Friday during business hours. You can also email them or use a chat option on their website. Home Chef has a phone line available Monday to Friday during business hours and Saturday from 10 am to 2 pm CST. It is also possible to contact them via web form on their site or browse through extensive FAQ pages that may have answers to your questions.
Summing up the Review
To summarize, if you want to consume fresh foods and not worry about screwing up the meal and wasting your precious time, ordering meal packs is the right choice. Both Home Cook and Peach Dish provide great healthy and organic food options, and their appealing menus taste great. However, because of the meal flexibility and variety of choices for every diet, Home Cook is a winner in this review.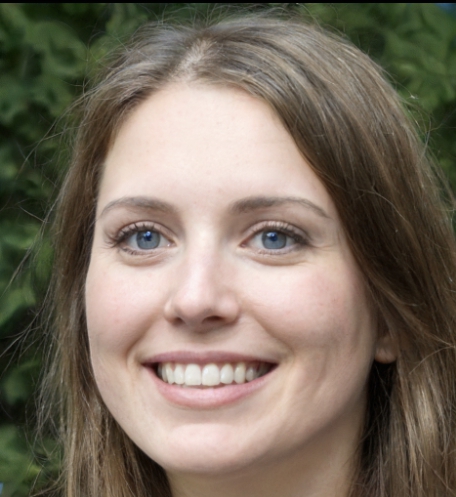 Hi! My name is Stephanie Hinton and I'm a trained expert in food and nutrition.