Don't waste time on grocery stores and money on products that will go to the trash at the end of the week. Meal kits delivered canned ingredients as well as inspiring recipes for people who want to eat healthily or follow a specific diet. In this review, we'll discuss the service that is all about vegan meals. So Purple Carrot is it worth it?.
Food delivery services have become a new way of doing weekly purchases. They promise to deliver freshly prepared foods (mostly flash frozen) or ingredients for creative and simple recipes that will be shipped straight to your door. Purple Carrot targets experienced vegans or people who're only taking the first steps to plant-based philosophy.
They serve 2 or 4-meal plans for a minimum price of almost $10 per serving. Breakfasts and snacks can be added for an additional cost.
The majority of the ingredients you get are 100% organic, and the Purple Carrot company is taking steps to become an entirely organic meal delivery. They work with farmers all across the country to ensure you get home-grown vegetables.
Not only is the service conscious about your health but also the well-being of the environment. All the meals you order arrive in insulated boxes to protect them from thawing. Thus, when you're done with the meals, you can recycle the packaging or give them a second life in the household. Ordering from Purple Carrot is a way to invest in your health and the health of the environment as well.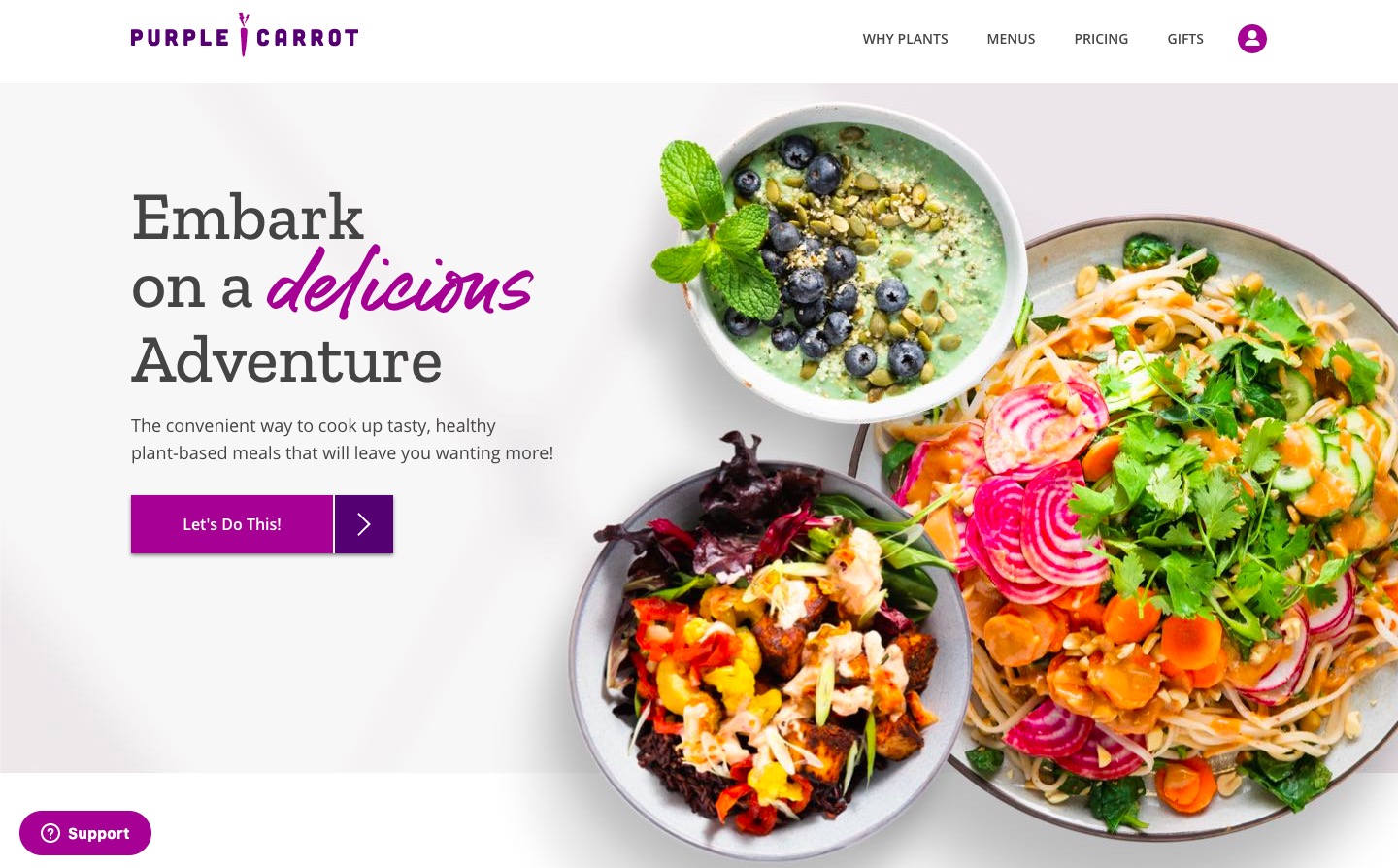 Pricing
Let's begin this review of Purple Carrot with the company's pricing policy. So how much does Purple Carrot cost? Is this an affordable meal delivery company?
You can order a 2 or 4-meal serving plan. The price will vary depending on your choice.
The two-serving plan is priced at $11.99 per serving, and with three dinners arriving weekly, this comes up to $71.94 a week.
The four-serving plan is priced a little lower, at $9.99 per serving. Two dinners arriving weekly make it around $73 a week.
Moreover, there are Breakfast extras ($5.99 per serving) and lunch extras ($11.99 per serving) offered. Purple Carrot meal kit has super generous portions.
Purple Carrot shipping cost is included in the price, which is a nice perk. Utilize a Purple Carrot discount code carrot30 to receive your meals for a lower price.
Frankly speaking, I found no Purple Carrot promo code. However, you can sign up for Purple Carrot's newsletter to receive member discounts and coupons.
Types of Meal Kit Food Options
If you are interested in healthy food, Purple Carrot is the best delivery service for you. The Purple Carrot company primarily caters to vegans and vegetarians. All the ingredients they use are herbal. Purple Carrot's food choices aren't limited to vegans.
They label recipes high in protein, low in calories, gluten, and nut-free in an attempt to satisfy customers with specific eating habits or dietary restrictions.
The menu contains all the ingredients so that can be useful for people with food allergies or intolerances.
Food is processed in a facility that also handles allergens such as wheat, gluten, and nuts, so people with severe allergic reactions should be careful.
The Purple Carrot company promotes veganism and vegetarianism on its website. They argue that a vegan lifestyle reduces the likelihood of high blood pressure, lowers the risk of heart disease, and lowers the risk of diabetes.
Moreover, they believe that going vegan contributes to the good of our ecosystem.
Purple Carrot and Weight-Loss
Well, is Purple Carrot good for people struggling to lose weight? Let me say it. Even though there are no specific weight loss plans, eating more vegetarian foods and controlling calorie intake will affect your health and figure.
Studies show that vegetarians and vegetarians have managed to lose an average of 2.4 kg more in 4 months than non-vegetarians.
In addition, several studies by reputable health organizations suggest that a vegetarian and vegan diet may also be associated with lower body fat and less belly fat.
So yes, Purple Carrot is good for people trying to be in shape. Their portions typically contain 400-600 calories per serving which is 1200-1800 calories per day.
Quality of Products & Taste
Food is an integral part and the source of pleasure in our lives. We all want to eat deliciously and pamper ourselves with yummies, time at a time. For those who've decided on changing their diet and start eating healthy, taste matters a lot. Otherwise, the old habits will take over fast.
As you understood, we're approaching the definitive aspect of this Purple Carrot meal kits review. Is the food they serve delicious, and is it worth the money.
I tried Purple Carrot and was surprised with the taste. All the Purple Carrot's menu is strictly vegan. Keep reading our Purple Carrot review to learn more about Purple Carrot delivery service.
The meals are quite good, the portion sizes will keep you full for a long time and will serve as good fuel for physical activity.
It doesn't taste bland, and the packaging includes all the spices (except salt and pepper) you may need to augment the taste of meals. You will also have a lot of extra garlic; the Purple Carrot company sends you a whole head of garlic when a recipe needs a few cloves.
Taste is very subjective, and you can always consult other Purple Carrot reviews and gather different opinions. Be prepared to come across Purple Carrot bad reviews, either. This is life, and there is no perfect meal delivery.
What about the quality of the ingredients, Purple Carrot is not 100% organic. They claim to strive to provide consistency in every package and boast of delivering completely organic food. The Purple Carrot company works with farmers and vendors across the country to get the most flavored and juicy ingredients for their meals. Nevertheless, a good part of their items is organic, including beans, nut milk, tofu, tempeh, vegan cheeses, and yogurts.
Cooking Process
A dietary change can be less stressful when the meal planning and preparation is done for you already.
When the food arrives, I suggest putting it in the freezer or refrigerator. Recipe cards are included in the packaging and contain great pics to guide you along in the cooking process.
To get your meals hot and flavored, remove the packaging and put it in the oven or microwave. Don't worry, you don't need cooking skills. This is an easy task and takes 20-30 min on average.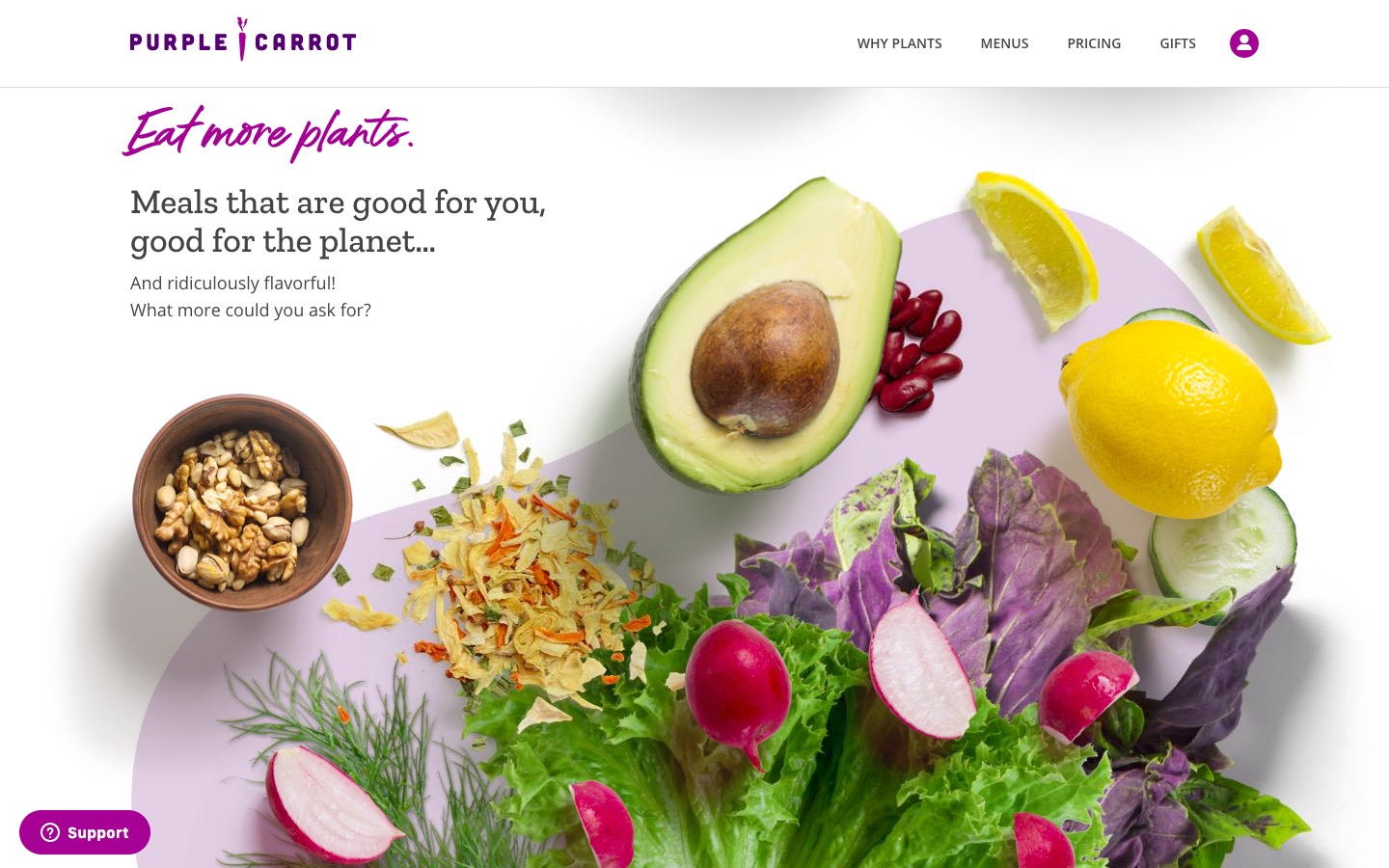 Ordering Process
Ordering on Purple Carrot is very easy. Even if you're an inexperienced PC user, the site will push you into clicking the right buttons. So your very first step on the path of heatрly ratioт is choosing either a two-serving plan or a six-serving plan.
The two-serving plan lets you choose three meals a week with two servings each. The Purple Carrot company gives you eight Purple Carrot meal options per week, and you pick your top three. If you don't have any specific food preferences or severe allergies, feel free to let the company decide on your meals.
The six-serving plan includes two meals a week with six servings each. Purple Carrot chefs pick the meals for this plan on their own.
For an additional cost, Purple Carrot will send you smaller bonus recipes like breakfast foods and snacks. Going for this option is not obligatory. However, it's hard to resist temptation since everything on the site looks so mouth-watering. You can change your mind and opt-in or out of extras at any time.
You keep going with your meal plan – or pause or cancel at any time. Switch from a two-serving plan to a six-serving one or vice versa with no problem.
Shipping
All orders are delivered on Monday, Tuesday, and Wednesday each week. The day of your delivery depends on your regional location and proximity to their packing facilities.
Each week, you will receive an email or text with tracking information as soon as your order has shipped. This way, you can keep an eye on the whereabouts of your box from departure to delivery.
Packaging & Delivery
Your meals are shipped securely packed and protected in an insulated box equipped with non-toxic ice packs. This is the only way for you to receive top-quality, fresh ingredients! Multiple Purple Carrot meal kits reviews, their prepared foods always came well-packed, giving to reason to doubt its freshness.
Purple Carrot food delivery contributes to your health as well as to the welfare of the environment. They pack your order in recyclable boxes and containers to give them a second life. Plastics are numbered to make them easier to sort.
The box can be broken down and recycled, or reused for other purposes. Your cat will adore a new shelter.
Liners
TemperPack ClimaCell is 100% curbside recyclable and compostable.
TemperPack Fiber Liners
Plastic wrap can be recycled, check if your community accepts them. The insolation inside is post-consumer recycled and can go in the trash bin.
Bubble Liners
Bubble Liners are used to keep your food fresh during cold-weather shippings. Recycle it if your area accepts it.
Cooling Packs
Cooling packs are utilized to maintain your food frozen and protect it from throwing. The contents should be sent to the trash. The best way to utilize these packs is to give them a second life in your cooler or on the sports field.
All the other plastics can be recycled if your community accepts them.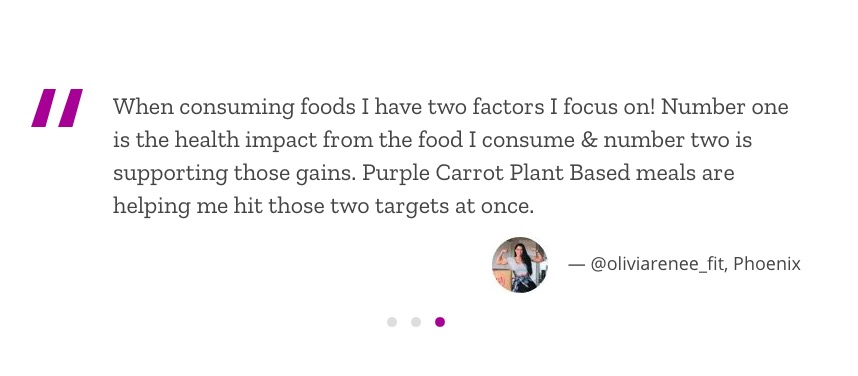 Support
In case you have any questions regarding Purple Carrot, contact their customer care team. The Carrot Coaches are always on the line to assist you. They have an extended FAQ section that provides customers with detailed answers to all issues. The FAQa are all sorted out by categories, including managing your account, nutritional and dietary information, gift cards, and getting started.
In case you need immediate help, feel free to reach out to them on Live Chat by clicking the purple chat icon on the bottom left-hand corner of our website! Type your question, and they will pick up answers from the FAQ page.
You can also email them at [email protected]! Please allow 1-2 business days for the company's customer advocates to be in touch.
Similar Services
Reviews for Purple Carrot show that this is a health and taste-conscious service. Despite all the obvious perks of becoming a Purple Carrot's customer, the company is not one of its kind on the market. In this paragraph, I have assembled the list of the 3 prominent Purple Carrot competitors based on the criteria of cost, ingredient quality, customization, and vegan focus.
Daily Harvest
Just like when you were a kid, getting enough fruit and veggies isn't that easy now. Daily Harvest is developed to promote the philosophy of plant-eating. It delivers mouth-watering dishes that need minimum preparation time. Everything you're sent is already perfectly portioned to blend or heat. When you sign up for Daily Harvest, you "build a box" by selecting how many servings you want and how often you want them delivered (either weekly or monthly). The price of Daily Harvest depends on the number of servings you choose. It ranges from $6.99 per meal, which is quite affordable, to $7.75 per cup. When ordering, you can customize meals according to your preferences, dietary needs, and also by your likes and dislikes.
Sun Basket
Sun Basket meal kits are for those who want to eat healthy, organic, sustainable food but struggle to find the time( and passion, let's be sincere ) for meal planning and grocery stores. The company's recipes promise to be full of flavor and easy to follow. Sun Basket can boast of fitting a wide variety of dietary restrictions. While the service is not fully vegan-oriented, there is still enough variety of plant-based ingredients. Their products are mostly of organic origin. The cost per serving is $13.99 and is as low as $10.99. Shipping costs $6.99. Sun Basket is of the average price.
Hungry Root
Hungryroot is a great way to skip the junk and get healthy food on your plate fast. It doesn't serve anything extraordinary. Healthy organic food with understandable recipe cards. Hungry Root is not transparent about the organic origin of the meals. What it says, it does try to source as many organic ingredients as possible. Hungry Root is quite cheaper at $7 to $11 per serving, including the shipping cost. You can easily customize the frequency of delivery and the number of meals you're going to get.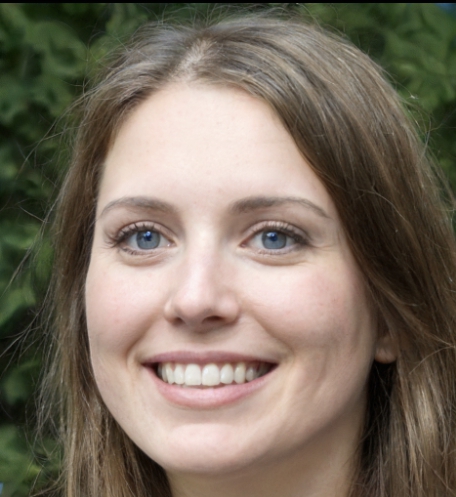 Hi! My name is Stephanie Hinton and I'm a trained expert in food and nutrition.