The latest trend of eating healthy food has a huge influence on meal delivery, thus creating new prospects for the food services. Terra's Kitchen food delivery is not an exception, and today we are going to figure out the basic principles of the Terra's Kitchen service popularity and discover whether or not Terra's Kitchen is it worth it.
First of all, Terra's Kitchen is a food delivery service, which offers a variety of meals based on the Mediterranean diet. The menu of Terra's Kitchen includes different meals based on the type, and style, including standard meals, ready-to-eat food, salads, lunches, snacks, smoothies, and others. Mostly Terra's Kitchen is famous because of serving diet food and now becoming a great option of healthy meal delivery.
Terra's Kitchen food delivery is a high-quality service, which combines plenty of concepts of modern customers' preferences: organic food, fresh ingredients, and the ability to cook a healthy meal in your own kitchen!
The main advantage of such a great delivery is that it is focused not only on eating healthy but on the idea to enjoy the process of preparing the food for you and your family as well. Being focused on the process of making instead of just ordering ready-to-eat food can bring unforgettable moments to you and your family. And with its name, Terra's Kitchen perfectly emphasizes: "unique foods make yourself taste the best".
To answer the question "Is Terra's Kitchen good?" you should give the Terra's Kitchen service a try and check that yourself!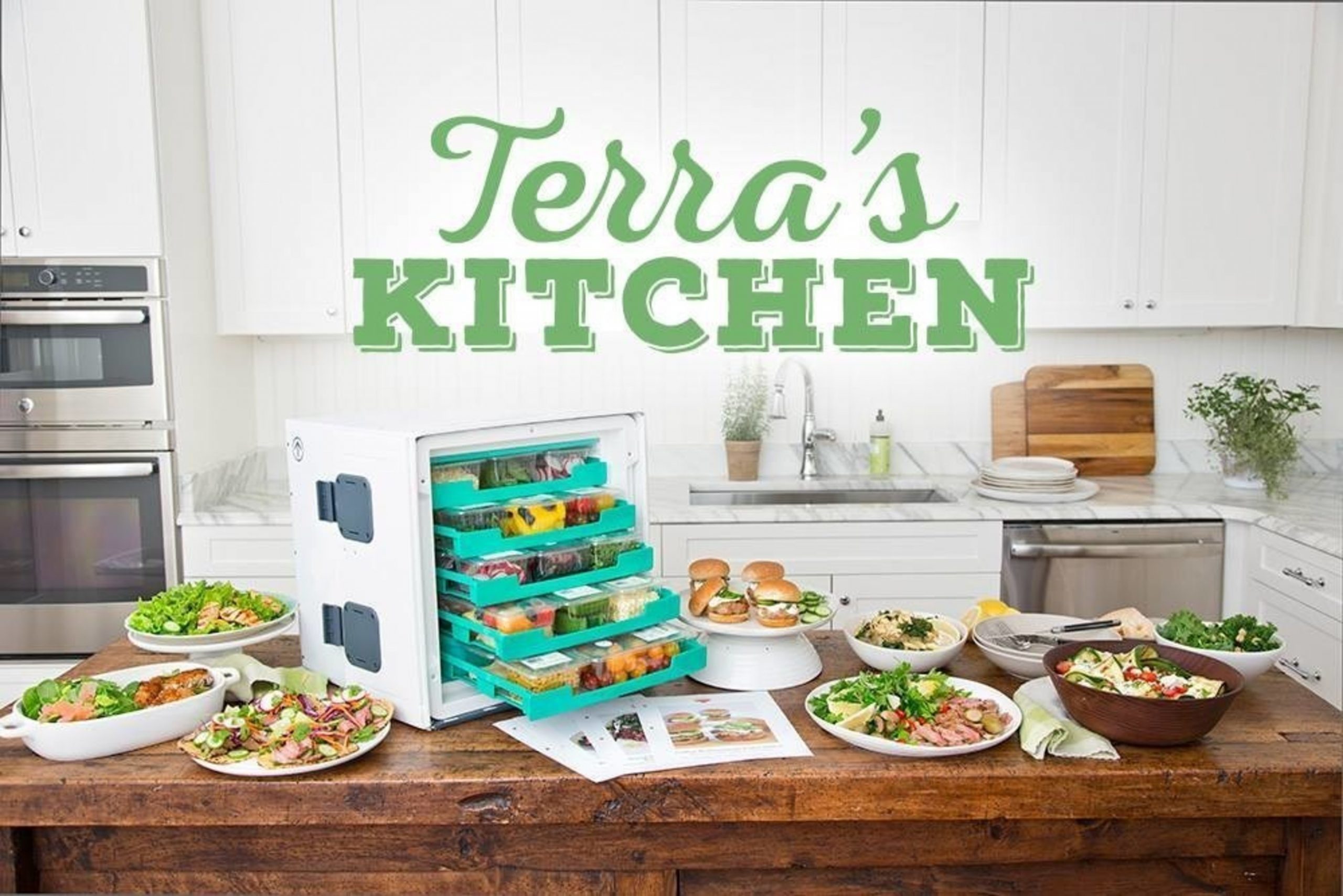 Pricing
First of all, in our review of Terra's Kitchen, let's analyze the prices of the current food delivery – the most critical aspect the potential customers need to consider. To get a basic idea about how much does Terra's Kitchen cost, we recommend paying attention to its best deals.
There are several options to consider while choosing the meal plan, which perfectly fits your taste and expectations. Let's say you can pick up three dinner servings for two people, which cost $74.99, four dinner servings for two people would cost $99.99, or choose two dinners for four people with the same price.
As a result, you can order meals with the following pricing categories:
from $10 to $15 per serving
from $15 to $20 per serving.
Another great deal for customers is to save some money on getting the special offers for the free shipping, which starts from $65. Also, you can get a Terra's Kitchen discount code for your order, or else a $35 coupon for your first order to give it a shot.
Since the trend of organic food is only gaining its popularity, the Terra's Kitchen meal kit prices are not too expensive in comparison to an average bill in other deliveries or the sum you can leave if you buy the product set in a supermarket.
Types of Meal Kit Food Options
Having discovered some information about Terra's Kitchen meal options, I was greatly surprised by the concept they are presenting with their prepared foods. Basically, they offer you various pre-cooked or fresh ingredients to feel the cooking process yourself. Preparing healthy food together and eating it with your partner or friends wasn't that easy and enjoyable till now!
The dietary plans available can be classified for:
Gluten-free;
Keto;
Lean & Clean;
Low-calorie;
Low-carb;
Vegan;
Vegetarian etc.
Here's one of the user's reviews talking about the diversity of meals available: "I tried Terra's Kitchen and was amazed by the big selection of dishes you can find there. The Southwestern Steak and Sweet Potato Bowl, as well as the Grilled Chicken Tacos with Avocado Goat Cheese Sauce, tasted great for our romantic dinner. A lot of ingredients for the dishes tasted just right for me since I moved to a healthy lifestyle. The idea of making the simple things delicious with the additional offers for vegan and dieters is a perfect way of getting the customers' loyalty.
Quality of Products & Taste
All the ingredients that customers receive are fresh, organic, and ready to be cooked right away. You don't have to chop or wash them, just mix the veggies for salad and grill or bake the main meal. Another advantage is that all the products are delivered in a small refrigerator to save their freshness.
Such plant-based prepared foods with adding the protein meal make it a perfect option for always busy people, who don't have enough time to cook on a regular basis but still want to taste something different. With the portioned ingredients and detailed recipe, the cooking becomes an easy and joyful routine even for the kitchen amateurs, which can also help to learn a new skill. Keep reading the Terra's Kitchen meal kits reviews to learn more interesting details about Terra's Kitchen service.
What is more, the major reasons why people want to give it a shot are the follows:
Dinner is delivered on time;
Everything is sorted and organized, so there won't be any single ingredient missing;
Healthy food does taste good;
The one-time home cooking can turn into a good tradition.
The healthy option of using organic ingredients for dinner is a great way of getting yourself fit and feeling better. Also, the process doesn't require any fancy gadgets and can be easily done by amateurs.
Furthermore, the recent Terra's Kitchen meal kits review shows that the farm-to-table concept does make sense for the people who want to get a different healthy meal for dinner. That is why, being amazed by the product delivery and servings, more and more people are now interested in trying the Terra's Kitchen food delivery service.
Ordering Process
Talking about one of the best delivery services, we also have to admit the comfortable ordering process it has. Most food delivery services as Terra's Kitchen are now facing the problem of low-quality packages, or meal temperature, etc. Consequently, the customer retention rate becomes low.
Terra's Kitchen reviews point out that comfortable and quick delivery is one of the primary aspects the service is focused on. Along with the convenient choice of the recipes you want to try, there are the points of adding various items like proteins, snacks, smoothies, and more. Or let the Terra's Kitchen service adjust the recipes according to the products you prefer. Additionally, there is the feature of planning dinners for up to 4 weeks in advance, which is a perfect option for super-busy people.
After getting the order, Terra's Kitchen prepares the ingredients and puts each portion into a separate packaging to provide high-quality and safe ingredients to their customers.
Packaging and Storage
The main feature why is Terra's Kitchen good is their products' packaging policy. Each ingredient is carefully washed and chopped, after which is put into a hermetic packing and a plastic container for saving it fresh and tasty as soon as prepared for delivery. Customers are amazed by the service quality while using Terra's Kitchen food delivery service since it is easy to place your order and get the meal for just a couple of dinners during a week! Keep reading the reviews for Terra's Kitchen to learn more.
However, the ingredients are delivered to the clients on a daily basis before dinner, and not all at once. That is made on purpose to always provide fresh products for cooking healthy dinner.
Last but not least is the feature which makes Terra's Kitchen service special. Though all the foods are packed in various containers and packaging, they always deliver the products in a small refrigerator! The Terra's Kitchen delivery service has never been that comfortable and client-focused! The fridge boxes are usually picked the next morning and are re-used for the next orders.
Along with the food, you will get a detailed recipe of what's the meal you are offered to cook and a complete guide on the process as well. Also, you can get Terra's Kitchen promo code for the next order, so there is a great opportunity to save up on your next dinner.
The Terra's Kitchen shipping cost depends on the region and distance between the service location and the client's address. But, if the bill is over $65, you can get free delivery. Proceed with this Terra's Kitchen review for more details.
Support
What about the support service of Terra's Kitchen food delivery? They mastered it as well! Since the Terra's Kitchen food delivery service started their work, they have covered the main concepts of the clients-oriented model of service. But, if there are any issues, complaints, or suggestions – you can give them a call number or contact them via social media! Simple, easy, and comfortable – that's how this food delivering service works, and that is the main reason why there are no Terra's Kitchen bad reviews at all!
Similar Services
In fact, home food delivery services as Terra's Kitchen are quite popular niche for running a business. The services with the similar concept like Home Chef, Sun Basket, and Fresh n`Lean provide similar sets of the meal but focusing on its different type.
Fresh n`Lean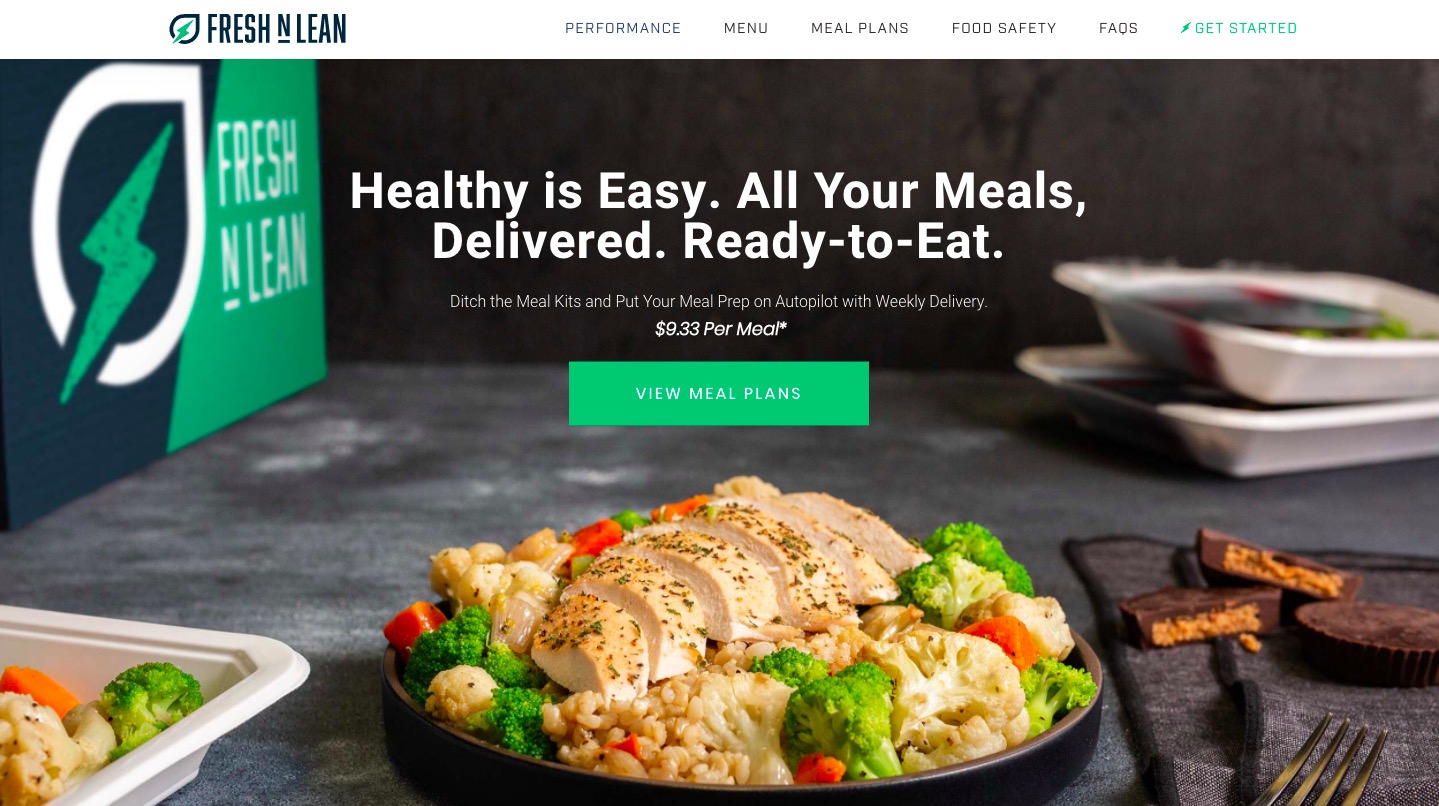 This food delivery offers pre-cooked healthy meals for breakfast, lunch, snack, or dinner. Just like the Terra's Kitchen food service, they use fresh ingredients and provide nutritious meals to their customers. Also, this delivery service has some benefits they focus on in their marketing campaign:
serve the food which only needs to be microwaved or cooked in the oven;
no-frozen ingredients used;
there is no need to cook anything;
the meal is well-balanced and filling;
the products have a long fridge shelf-life;
you can order once or choose the whole plan/weeks menu.
However, unlike Terra's Kitchen packaging, they have only single-serving meals, which means you have to order separate food for each family member, which seems to be too confusing. Additionally, they deliver the daily orders, and if you have ordered breakfast, lunch, dinner, and snacks, the meal box might be too big for storing it in the fridge.
Sun Basket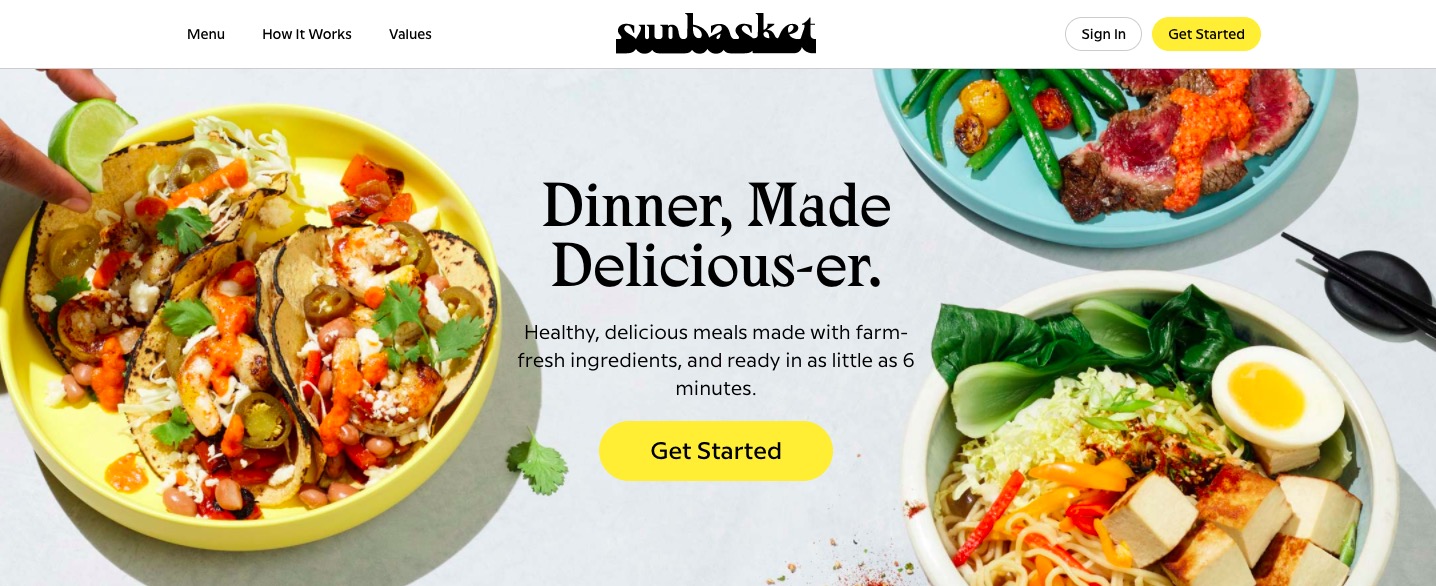 With the colorful design and easy usage, the Sun Basket food delivery can't help drawing people's attention! The healthy meals, which are as tasty as Terra's Kitchen, this service offers different meals under 500-700 calories per serving. This is one of the major reasons customers think it is a wonderful way to eat something tasty and healthy as well. But, here are some other benefits of this food delivery to consider:
plenty of meal options;
preview of the meal before getting a membership;
organic products used;
include the eggs for the recipes;
deliver their box on a weekly basis.
Also, with the box included, they offer some healthy recipes you can easily cook from the products you bought, which is a must for people who run a healthy lifestyle.
Home Chef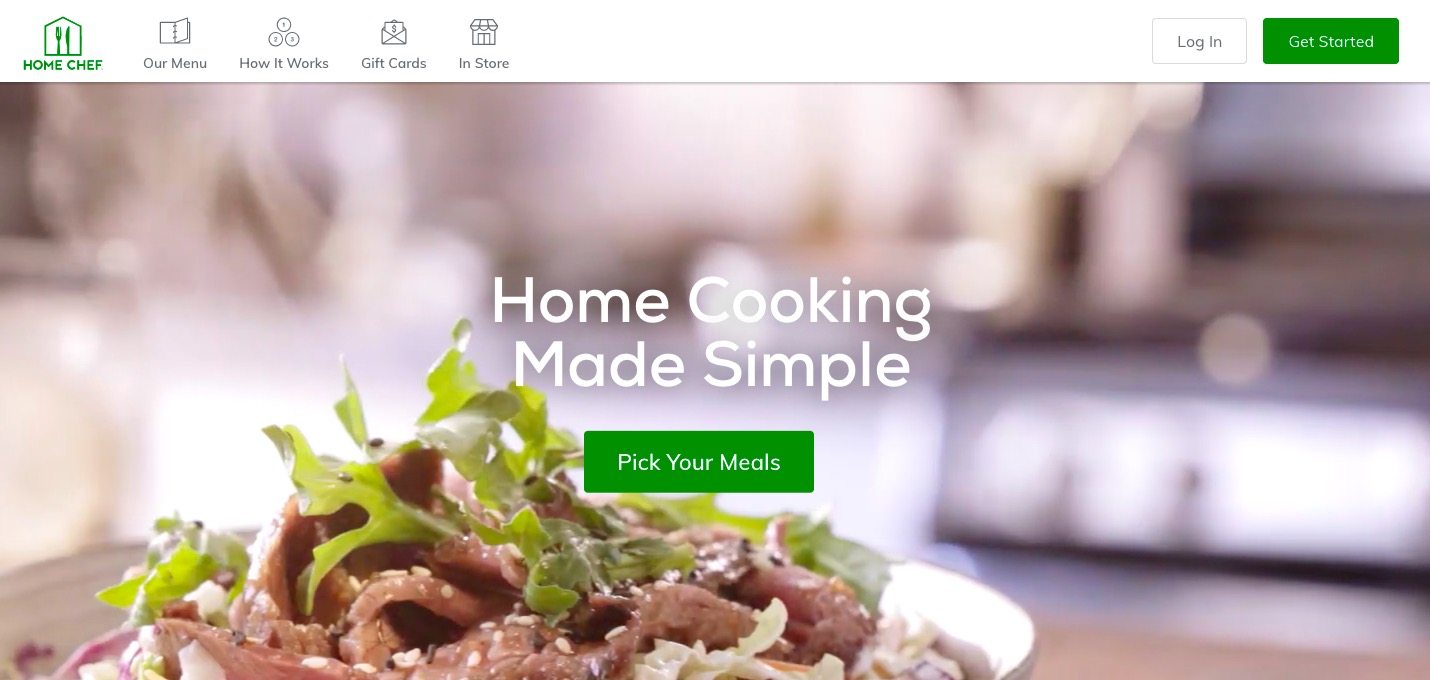 The best idea of a Home Chef Delivery is that there were a lot of meals to pick from. The service provides fresh products for home cooking. The diversity of ingredients fit best for the family of 2, 4, or 6, which means everyone can find something new to taste. Other features of this service are as follows:
the ability to customize and adapt the recipes;
offers to add the extra meal if needed;
great meal for the vegetarians;
the ingredients are sorted with packets, which means you won't miss any of them for the recipe;
family-friendly offers;
pre-cooked food available for order too.
The detailed pictures of cooking guides allow customers to collect all these recipes and try to prepare their favorite meal later.
Green Chef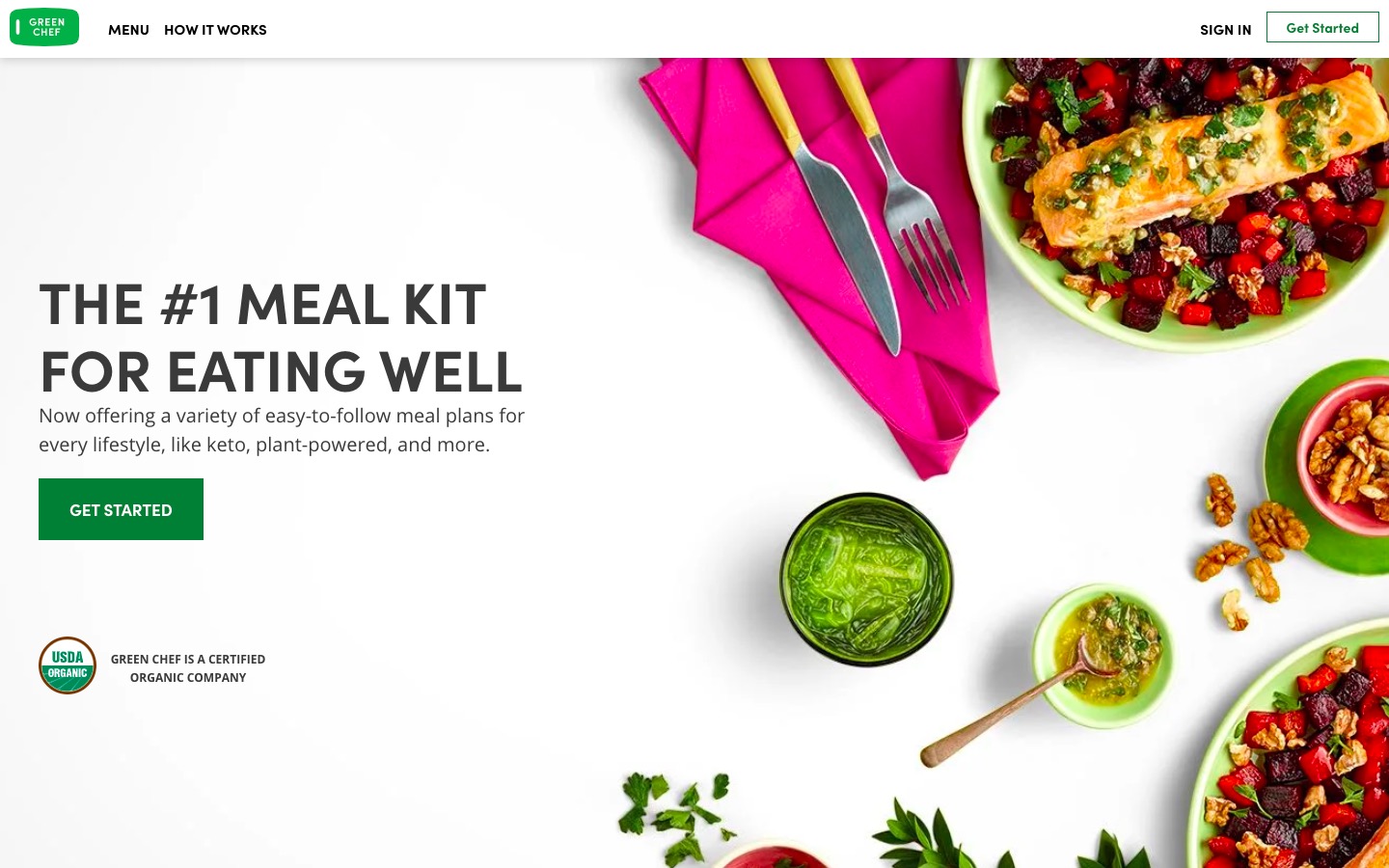 Another food service similar to Terra's Kitchen with the organic meal to deliver is Green Chef. Though this food brand is not that popular as Terra's Kitchen, it is still worth paying attention to. The main focus of this delivery is that they offer organic food. The main benefits of that service are:
use organic food only;
offers pre-made sauces for their meal;
have the labeled and colored food recipe cards;
all the meal is pre-cooked, there is no need to do chop anything;
meals are done in 30 minutes, which is pretty good if you are hungry.
huge portion sizes.
All in all, there are lots of loyal customers of this food delivery service, which means it is competitive enough to provide some good services as well.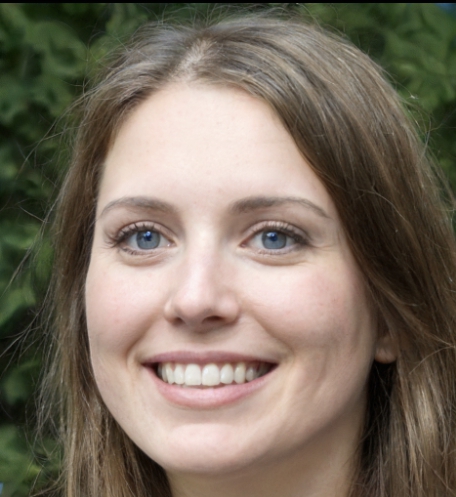 Hi! My name is Stephanie Hinton and I'm a trained expert in food and nutrition.