What would we all do without meal deliveries? A home-made-like dinner brought right to your door with all the necessary supplements included that is enough for all family members – isn't it a perfect choice for busy people?
Meal delivery kits such as Sun Basket and Blue Apron have become popular since the dawn of the 2010s and are still keeping their positions as a convenient way to arrange both daily mealtimes and festive ones. But how do you choose the one among such an overwhelming number of companies offering a variety of menus? When it comes to making your choice, we recommend you to look through the Sun Basket and Blue Apron reviews and weigh all the pros and cons to see if you need a specific delivery option. In this short review, we will contrast and compare Sun Basket vs. Blue Apron for you to make this decision way easier.
Short Overview/Delivery Area
Both Sun Basket and Blue Apron are companies whose names do not need much advertising. Both are providers of healthy snacks and meals based on the principles of locally grown ingredients and sustainable production. What makes them different is that Blue Apron makes the impression of service with sophisticated restaurant meals that you don't cook in 15 minutes while Sun Basket offers quick dinners, which, however, don't lack aesthetics.
Sun Basket delivers to the majority of states in the US except for Alaska, Hawaii, Maryland, Montana, and specific areas in New Mexico. Deliveries are not made every day and might vary depending on locations.
Delivery by Blue Apron is less limited and includes all contiguous states of the USA.
Sun Basket and Blue Apron Pros and Cons
When we look at Sun Basket and the meal kits available, it gets clear why it is so popular. Here is why they gained so many fans and remained the most preferred meal delivery companies ever.
Pros of Sun Basket Meal Kits
Over 80% of organically grown farm produce.
Rich portion size.
Adequate prices (start at $8.99).
Convenient subscription and unsubscribing procedure.
Dishes created by chefs.
10 customizable plans available.
Greater variety of fast/slow dinners + snacks and treats.
Cons of Sun Basket Meal Kits
Limited delivery area.
Additional fee for delivery.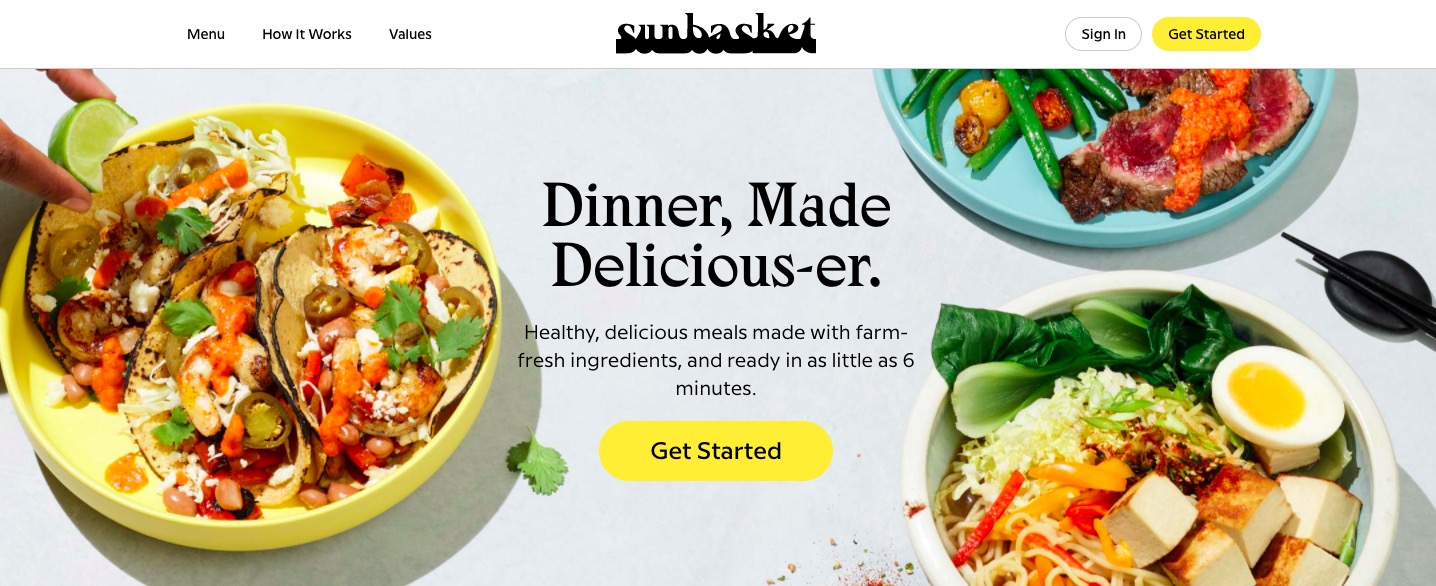 Pros of Blue Apron Meal Kits
Flexible meal plans.
Free shipping for kits for 3 and more people.
Reasonable prices (start at $7.50 per meal).
Insulated and durable packaging.
Wine option.
Responsibly sourced meal ingredients.
Recipes that change frequently.
Cons of Blue Apron Meal Kits
Fewer breakfast and dessert options.
Hopefully, this short wrap-up will help you see which is better, Sun Basket vs. Blue Apron, to match your needs.
Pricing Comparison
When contrasting Sun Basket vs. Blue Apron in terms of cost, you can notice the slight difference. Sun Basket gives the following options:
Two meals a week cost $12.99.
Four meals a week cost $10.99.
Three meals a week go for $11.99.
What is notable at Sun Basket from the start is the higher expenses even when you order dinners of family size (though prices go down as the number of meals increases). Whether you are a couple or a family with 4 children, saving money is not about Sun Basket meal kits. However, such prices can be justified with nearly 99% of all ingredients belonging to the category of certified organic. Besides, Sun Basket has added the new function of a money-back guarantee if a customer gets unsatisfied with the order.
Practically any plan by Blue Apron starts at $7.50 per portion of family size, e.g., in the plan for 4 weekly dinners for a company of four people. In contrast to this, a couple who orders 3 dinners per week will pay $9 per serving, which is certainly cheaper than in Sun Basket. So, the basic choice of meals and prices will look like this:
Signature for 2 portions starts at $9,99 for one serving.
Signature for 4 portions starts at $8.99 for one serving.
The vegetarian plan is around $9.99 for one serving.
Winner: Blue Apron.
Types of Menu
The options of meals are, perhaps, the most significant factor many people rely on when deciding which plan to subscribe to. Now, we will try to spot the difference between Blue Apron and Sun Basket and see which of them allows richer choice. But before it, these two companies are both non-GMO and stick to the values of locally grown ingredients.
Meal Types of Sun Basket
At Sun Basket, you will be fascinated by choice of food plans that are designed to cover the most versatile needs of customers. You can conveniently search them by category, preparing time, or dietary tags, which already exclude the versions that won't fit. Some of its best recipes are the mouth-watering fish stew with tomatoes, shrimp paella with roasted pepper and tomatoes, and tasty turkey bolognese with spaghetti. Menus for the week change regularly, but the categories remain there. They include:
Vegetarian.
Paleo diet.
Lean and clean (contains exclusively whole foods, also great for weight loss).
Chef's choice.
Gluten-free.
Diabetes-friendly.
Carb-conscious.
Mediterranean.
Pescatarian.
Dairy-free.
Vegan.
Soy-free.
Choosing any of these plans does not restrict you to following them all the time. You could easily try out, for example, a Mediterranean meal kit and switch to fast meals from the Fresh and Ready kit. Combining recipes from different plans is also possible. When trying out all the options, Sun Basket gives you, cooking becomes super fast. In fact, the plans, together with additives such as sauces, dips, biscuits, and snacks including nuts, seeds, and crisps, can become a great reason not to shop anymore. Just imagine – you don't choose each ingredient separately, don't stand in long checkout queues, and always have everything fresh arrive at your doorstep.
Meal Types of Blue Apron
Blue Apron is known as a tried and true, old-age service. Blue Apron, in its turn, supplies its clients with equally delicious dinner kits as at Sun Basket, offering:
Meat.
Fish.
WW approved (with exclusive recipes).
Beyond meat (with plant-based meat).
Visually, Blue Apron has fewer options, but if you click on whatever recipe you like there, you can choose the ones to match your needs. There are types of meals for those who avoid eating red meat or fish. A minus of Blue Apron plans is the absence of kits for people with food allergies to specific products like nuts, wheat, or dairy products. This brings a kind of inconvenience and makes choosing much longer. Plus, not all products at Blue Apron are officially certified as organic. Still, there are meals that you won't find anywhere else, such as mushroom mazemen or pesto fettuccine.
Winner: Sun Basket.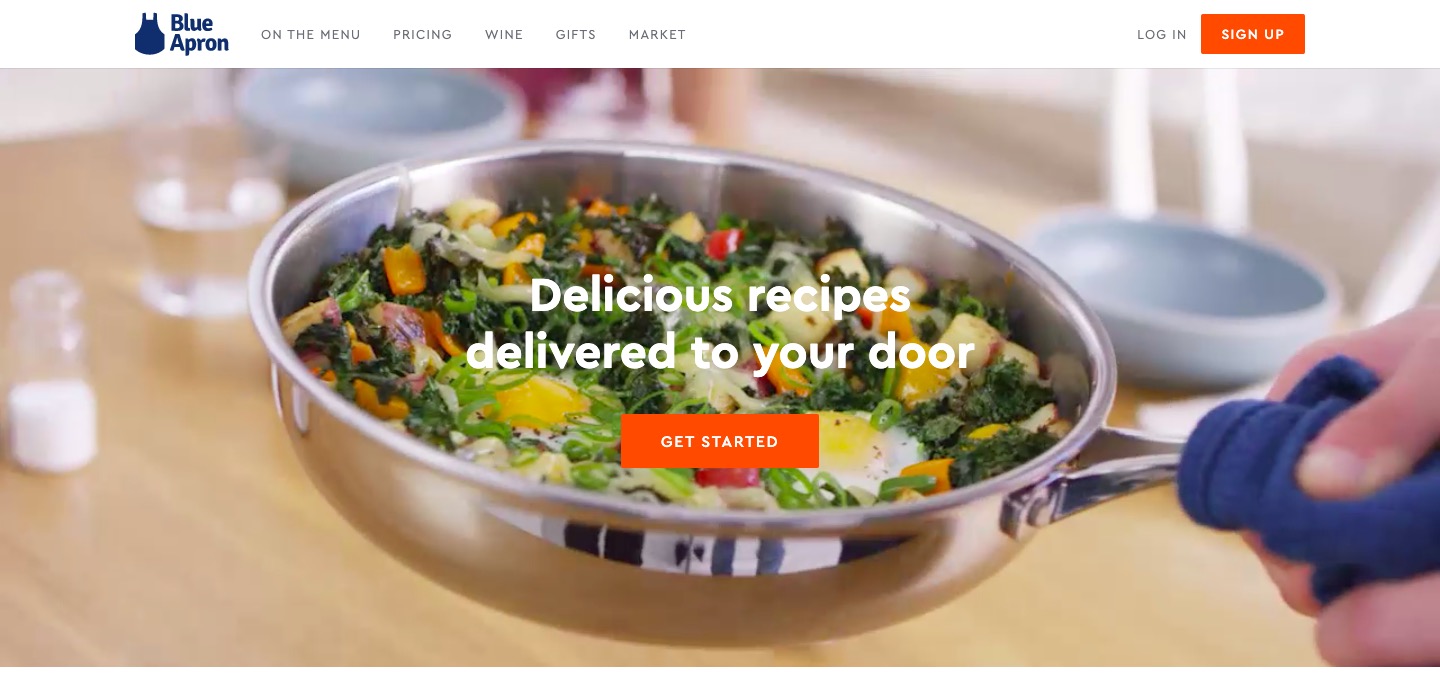 Boxes and Packaging
Now is the time to see which meal delivery company will be better in Blue Apron vs. Sun Basket packaging fight. Blue Apron is known to deliver to a much wider area and ships most of its meal kits for free. This, for many clients, becomes another reason to trust the firm and make the first order sooner. The time to wait for your box will still depend on your city. Blue Apron allows you to re-schedule the delivery in the section 'Manage deliveries' in your personal Blue Apron account – even if plans change, your mealtimes will be always perfect.
Judging from a vast number of positive reviews on Blue Apron delivery, the products come fresh and cold regardless of the area they send them to. Thermal packages might seem fragile and not very durable at first sight, but they actually excellently cope with the job to keep meat, fish, and veggies fresh (and often even half-frozen).
Every package is labeled for you to find the needed ingredients conveniently. Nutritional information is a special joy for those who watch their weight, keep an eye on the certain nutrient intake or try to minimize salt. Oh, and every Blue Apron box with its insides is recyclable here (even thermal packages).
Sun Basket offers the first-time delivery for free, however, later, charging $7 for this. Its boxes and individual paper bags are also fully recyclable. What is important, every package with ingredients has got some air in it so that the meal kit doesn't look like a tight box with mail designed to save space. Purely from the outer looks, you can tell there is something valuable in these containers.
Winner: Blue Apron.
Ordering process and Website Navigation
Basically, both Sun Basket and Blue Apron food delivery services need you to register a private account to start ordering. After that, you will go to the stage of choosing the number of people, breakfast or dinner types and customizing specific recipes. Still, there are obvious minuses on the website of Blue Apron – cooking time is significantly underrated, and instead of 30 minutes, many recipes would take 50 minutes or more, especially if you need to weigh ingredients accurately. Yet, even without the need to order food, one could effortlessly find one of the recipe cards on the Blue Apron website and cook it with ready ingredients. In other features, the Blue Apron site is a great place to pick meals. It is beginner-friendly, rich in menu choices, and doesn't need many moves to place an order.
Sun Basket has captured our hearts with the super convenient tags to search for meal kits and recipes. Here photos of prepared foods are real, and instructions are also easy to follow and ingeniously simple (despite complicated names of dishes). Navigation is also brilliant and deserves the highest grade.
Winner: Sun Basket.
Support and Customer Service
In terms of support, it is hard to tell which of them is the best delivery service – Sun Basket or Blue Apron. Both customer support services are dedicated enough and usually respond to emails on the same day. Sun Basket allows contacting the team through a text message, phone call, live chat (press 'Chat' button), or by filling in the contact form on the Help Line page. Blue Apron provides all the same variants as Sun Basket except for text messages right on the site.
Winner: Sun Basket.
Conclusion
Drawing the bottom line, we would like to be as objective as possible. Both Blue Apron and Sun Basket are worthy providers of healthy home-made meals and won't make you regret your choice. Still, we advise you to pick Sun Basket if: you are a cooking enthusiast, allergic to some foods, need a greater variety of organic food, have a picky child or another family member, and have a big family. Sun Basket is well-deserving of its victory in this review, taking over most of the features.
Still, if you have time to cook, have a less busy schedule, would like a unique wine subscription, and want a more democratic price, go for Blue Apron, and you'll be satisfied.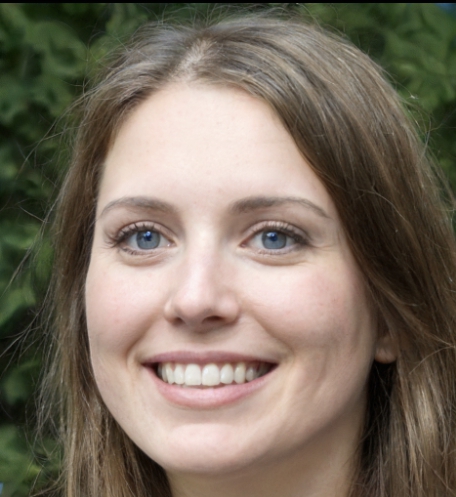 Hi! My name is Stephanie Hinton and I'm a trained expert in food and nutrition.