Few people manage to maintain healthy eating habits in 2023 due to the crazy pace of life. Not everyone can devote much time to shopping and cooking. If you want to succeed in every sphere of life, you shouldn't sacrifice healthy eating. "How can I keep to my diet if I lack 24 hours a day" – Are you familiar with such a situation? Meal delivery service will be a good problem solution. Let's review the two most popular food delivery services Sun Basket vs. Green Chef, for you to make the best choice.
Short Overview/Delivery Area
Sun Basket is a meal delivery service that was founded in 2014 in California. It has become popular among those who want to keep a healthy lifestyle. The company Sun Basket has a team of over 300 people, each of which does his/her best to satisfy each customer's dietary requirements. The meal delivery Sun Basket operates in 47 states.
Green Chef is another popular meal delivery service that was founded one year earlier than Sun Basket, in 2013, in Chicago. Over 800 people work for Green Chef to provide the best quality meals where the priority is given to organic food. Green Chef is a leading meal service that delivers healthy foods in 48 states.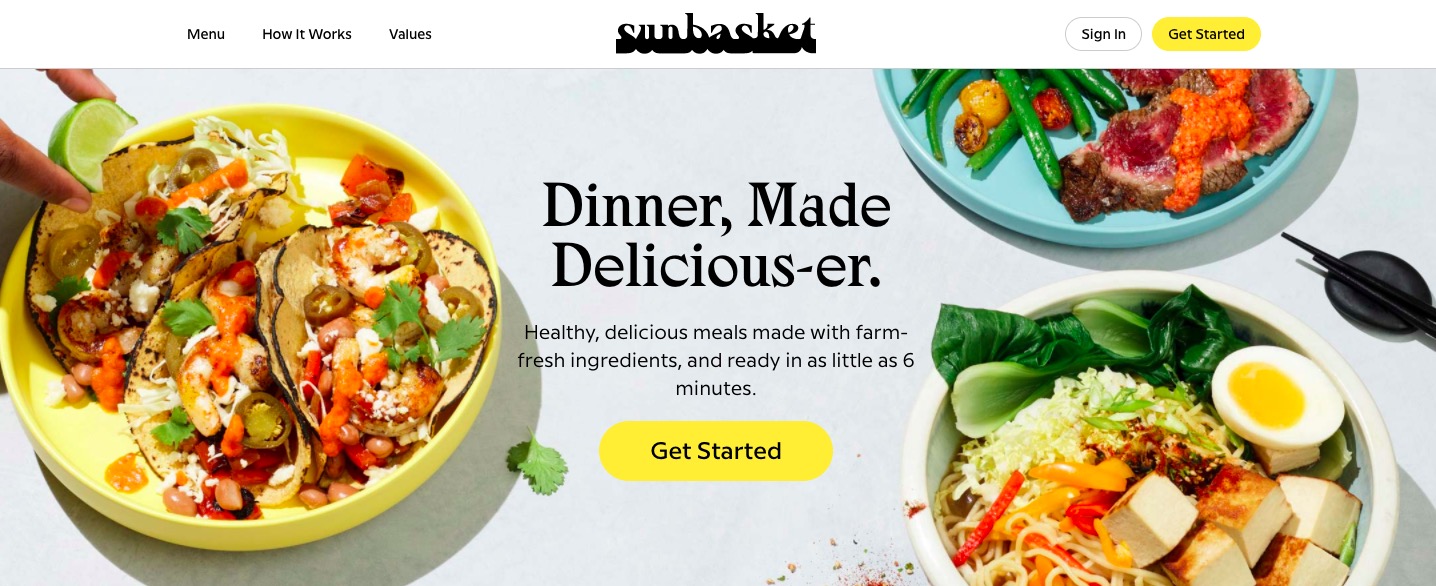 Pros/Cons
Let's talk about the advantages you will enjoy with Sun Basket. It offers a large selection of meal plans. Do you care about the quality of foods? All of the recipes offered by Sun Basket contain only GMO-free ingredients. You will enjoy fast cooking. The average time needed to cook healthy and tasty dishes is about 40 minutes. Everyone will find the meal plan to his/her taste. Sun Basket will help you to make cooking less time-consuming and help to follow your dietary restrictions. The good news is that clients can adapt their meals. It's a good choice for large families who want to save time for cooking, especially if all members of the family keep to different diets.
Are there any cons? Some customers consider the price for Sun Basket meals to be a bit expensive. Take into account that the company doesn't include the shipping cost in the price. If you want to include organic meat in your menu, you will have to pay more.
What about Green Chef? Cooking has become easier with Green Chef that offers a wide range of easy-to-follow recipes. Whether you just want to eat delicious homemade food or stick to a special meal plan, you'll find dishes that will meet your dietary requirements. Green Chef takes care of healthy eating habits being conscious about the level of saturated fats in each dish.
Everything is perfect in Green Chef, except for the shipping cost. Some customers complain about the fee they need to pay for the delivery of each Green Chef box. One more thing that can be a bit annoying is the inability to match Green Chef meal plans. If you want to change your Green Chef meal plan, you should edit your personal account again.
Pricing
Check the difference between Green Chef and Sun Basket pricing policy.
Sun Basket. Price isn't the least important criteria for choosing a meal delivery service. If you choose Sun Basket, you will pay almost the same price for meals. The cost depends on the type of menu you have chosen. The family plan will cost you $10.99 per serving. The classic Sun Basket menu will cost $12.99 per serving (meals for 2), $10.99 (4 meals). Take into account that the shipping cost isn't included in the price of the plan. You will have to pay $6.99 for the delivery of Sun Basket.
Green Chef. Here, the price for a family plan is the same as Sun Basket charges – $10.99 per serving. If you stick to a special diet (keto, paleo), it will cost you a bit more expensive – $12.99 per serving. The shipping cost for the Green Chef box is $7.99.
There are no significant price differences, but the shipping cost is a bit cheaper in Sun Basket.
Types of Menu
Sun Basket offers to choose from family and classic meal plans. The main difference is in the number of various recipes. The family plan contains 6 meals weekly, while the classic one offers a wider choice (18 recipes). Sun Basket's recipes are developed by the talented Justine Kelly, working in the restaurant that has won an award.
Green Chef also can offer you to choose from 2 options: a family meal plan and a plan for 2 people. The quality of the family plan is great but compared to the Sun basket, there are fewer recipes to order. You can order a family plan twice a week.
Similarities: Both meal delivery services Green Chef and Sun Basket, provide meal options for vegetarians and vegans, pescatarians, those who keep to the paleo diet or eat only gluten-free foods.
Differences: Sun Basket also offers meal options for people who follow a diabetes-friendly diet. If you love Mediterranean foods, you should try them at Sun Basket. As for the plant-powered menu, Green Chef is the best delivery service. Green Chef focuses on the recipes that contain many plants that are grown without the use of chemicals. Both Sun Basket and Green Chef warn that you should check the information about the composition of the recipes before you place an order. It should be done by those who are allergic to some of the ingredients.
Sun Basket is more for those who want to taste different dishes regularly and are conscious about ingredients. The selection of foods is more varied in Sun Basket.
Boxes
Whether you order from Sun Basket or Green Chef, you will get your meals well-packaged. Services take much attention to the quality of boxes. Sun Basket and Green Chef deliver foods in boxes that are environmentally friendly and can keep meals fresh, regardless of weather conditions and other possible negative factors. All of the Green Chef and Sun Basket containers are recyclable. You'll get the foods from Green Chef and Sun Basket in separate packaging according to all the necessary storage requirements. Inside the box, you will find step-by-step guidelines on how to cook the chosen dish.
Ordering Process
How to order meals from the best-known meal delivery services Sun Basket and Green Chef? Let's compare Sun Basket vs. Green Chef. Both delivery services offer a variety of meals to choose from weekly. Each of the companies updates the menu regularly. You should create an account and choose a plan you would like to stick to. After you subscribe to Green Chef or Sun Basket, you will be offered to check the available plans and choose meals. As has been mentioned, both services offer to choose from two meal plans. Any updates to the Green Chef menu plan can be made with the update of the account. First, you need to choose how many Green Chef kits you need weekly. When you are ready with the selection of the meal plan, proceed to the next step. You should share the basic details like the shipment address and the contact details.
Do you have any special preferences on how the company should deliver meals to you? Include any important details and instructions. Both companies aim to make the delivery process maximum convenient for customers. Take into account that if you don't choose the meals before the deadline, the delivery service will do this instead of you. What will they deliver? The menu will contain the dishes based on your previous orders, personal preferences, and your dietary restrictions, if there are any. You will get carefully packed boxes to your doorstep. If you want to pause or cancel the delivery, you won't face any problems no matter whether you'll give preference to Green Chef or Sun Basket. Keep in mind that it is possible to pause the delivery for up to 6 weeks in a row.
Green Chef vs. Sun Basket: Both offer a very convenient doorstep delivery with flexible conditions like the possibility to pause or cancel the subscription without any problems.
Support
Customer support of Sun Basket is available during business hours. You can contact the company's specialists either online or via a telephone call. The customer support works properly. Friendly experts will help you to choose the meal plan that will fit you best and place an order. Besides, there is an informative FAQ where you will find answers to the most frequently asked questions.
When you have questions regarding the work of Green Chef, don't hesitate to ask them via email, live chat, or by phone call. Customer support of Green Chef can be reached within business hours. As for the FAQ, it is also present here. You can try to find all the information you need on the website if the customer support doesn't work or leave an email, and they will get back to you the following day.
Is there a difference between Green Chef and Sun Basket? Subscribers of both delivery services are satisfied with the work of the customer support. The rating of leading services is high as both have a flawless reputation.
Conclusion: Which Is Better Sun Basket vs. Green Chef?
The choice isn't as easy as ABC. Both meal delivery services take care of the dietary requirements of each of the customers on the top level. You can choose any of the delivery services if you want to develop healthy eating habits and eat only organic and hormone-free foods. Both services offer a wide range of recipes. Food delivery companies offer meal plans that contain fresh foods, antibiotic-free meat, and calorie-conscious dishes.
As for the time needed for cooking, Sun Basket and Green Chef are also equal. Sun Basket or Green Chef: Which one should I choose if I want to save time on cooking? You can order any of the prepared foods from these services, and you won't spend more than 40 minutes cooking. Sun Basket and Green Chef include easy-to-follow detailed instructions. Even if you aren't a great cook, you will make everything step by step easily. The price for meal plans is almost the same. That's why it can't be a crucial criterion for the final choice of the delivery service.
No matter which service you will choose (Sun Basket or Green Chef), you'll be satisfied with the food quality. They have much in common as the main goal of both companies is to make healthy eating easier. In fact, both are good choices. Everything depends on your special preferences. But Sun Basket has more advantages. It offers a larger selection of diet-specific meals and recipes for those who like trying new original dishes.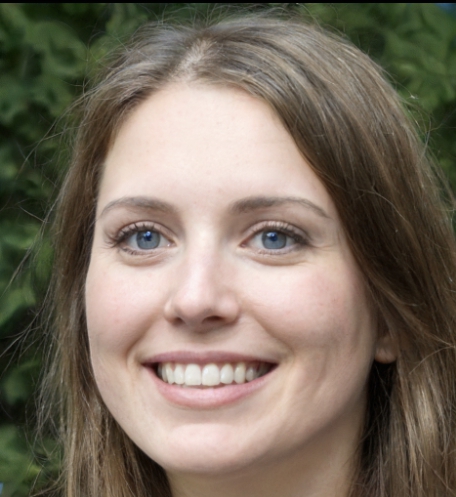 Hi! My name is Stephanie Hinton and I'm a trained expert in food and nutrition.